Finance Minister Bill Morneau evidently thinks Conservatives would do well to get past this "whole balanced budget thing."
Morneau made the remark in question period Monday, sparking an eruption of laughter and mock applause from the Tory benches.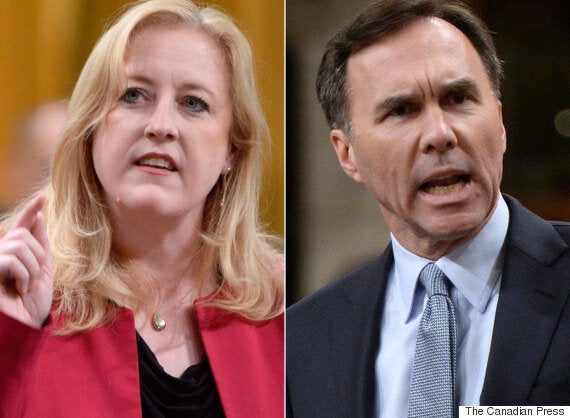 Tory MP Lisa Raitt and Finance Minister Bill Morneau are shown in the House of Commons. (Photo: The Canadian Press)
The Parliamentary Budget Officer also projected last month that the federal government will run a small budgetary surplus in 2015-2016.
Morneau shot back that his department informed him the feds will be in a deficit position this year, but said Liberals were "focusing on things that really matter to Canadians" rather than balancing the budget at all costs.
But the minister's exchange with Conservative finance critic Lisa Raitt was perhaps more memorable.
Tory MP to Morneau: How are you sleeping these days?
Raitt, who is rumoured to be mulling a run for the Tory leadership, rose to accuse Morneau of dismissing his own department's report and "misleading Canadians" on the real fiscal situation.
The finance minister said Canadians made the right choice last October, hiring Liberals to "invest" in the economy.
"Clearly the members from the other side are still stuck in this whole balanced budget thing," he said, dismissively.
Raitt then charged that Liberals seek to stick Canadians with "billions and billions of dollars in debt."
"Clearly the members from the other side are still stuck in this whole balanced budget thing."

— Finance Minister Bill Morneau
"Interestingly enough, Mr. Speaker, the finance minister wrote a book. And in his book he said the following: 'Debt prevents you from doing things, such as sleeping well at night,'" she said. "So my question for the finance minister is this: how's he sleeping at night?"
Morneau said he's catching plenty of Z's, thanks.
"I'm sleeping well at night knowing that what we're doing is we're making my children and my grandchildren better off," he said, pointing to investments in infrastructure and an "innovative economy."
With a file from The Canadian Press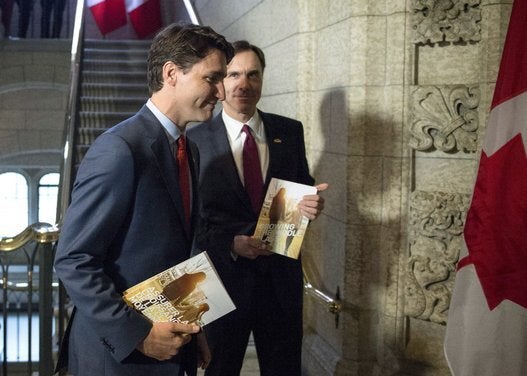 Federal Budget 2016 Highlights