A teen in India has died after accidentally shooting himself in the head while taking a selfie.
Ramandeep Singh, 15, died in a Ludhiana hospital Sunday after the Friday night incident, according to The Indian Express.
Singh was pointing the .32 bore revolver at his head while trying to take a selfie on his phone, according to Pathankot Deputy Superintendent of Police Manoj Kumar, when the weapon went off.
The bullet was still lodged in the teen's head when he was taken to hospital, where he later died, according to NDTV.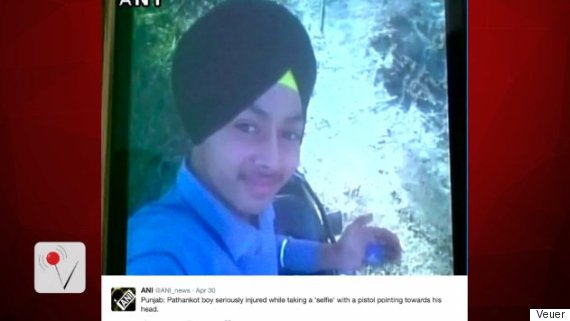 The weapon belonged to Singh's father, who is a property dealer.
Recently-released statistics show India accounted for almost 40 per cent of selfie-related deaths in the past three years, according to CNN. The country accounted for 19 of the 49 deaths.
Police in Mumbai set up no-selfie zones in February after the spate of accidents, The Guardian reported. Areas without barriers near waterways are among those off-limits for selfies.
You can see more on the story in the video above.
Also on HuffPost