So, what did Madonna decide to wear to the fashion world's answer to the Oscars?
A little Givenchy number that exposed both her boobs and backside: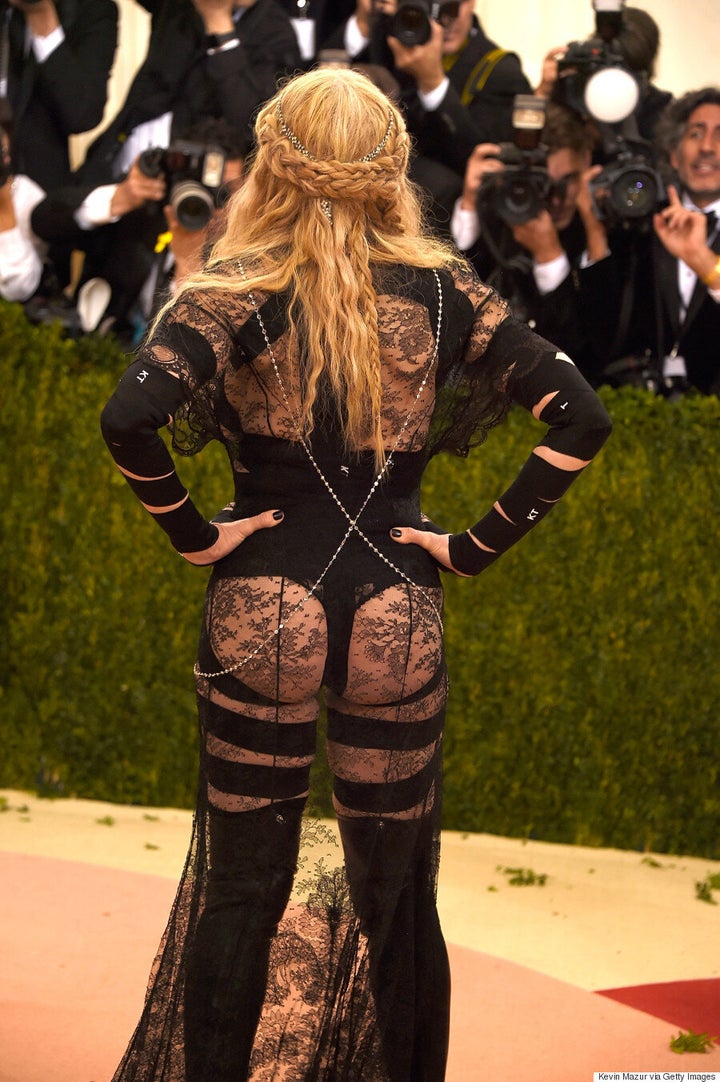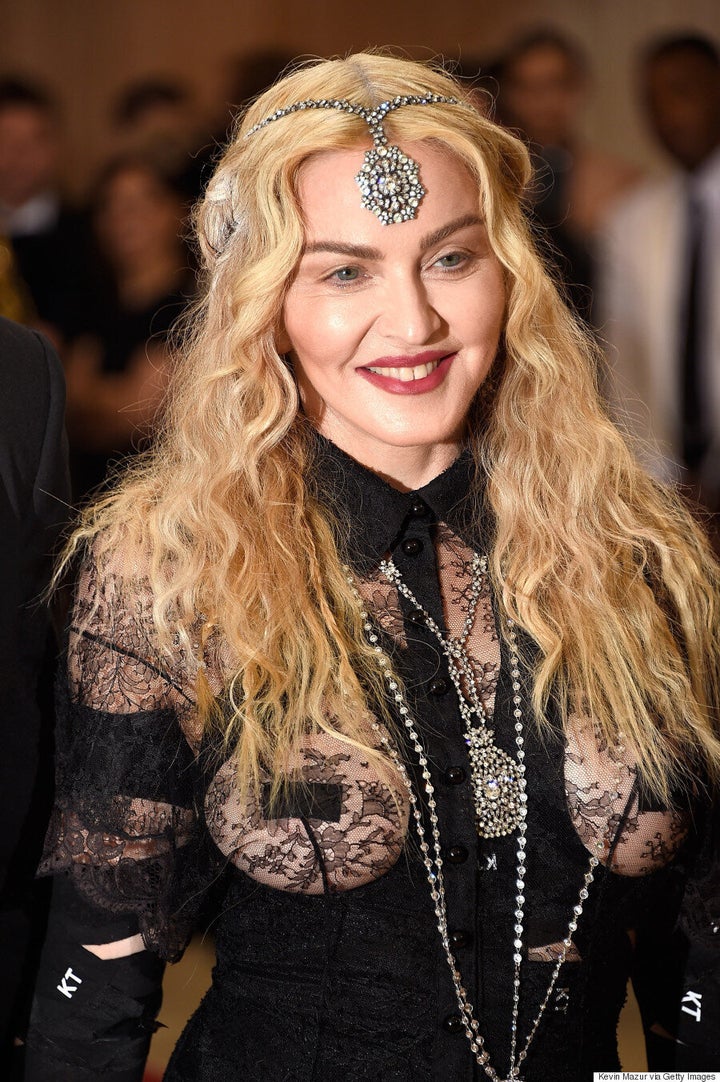 At the 2016 Met Gala on Monday evening in New York City, Madonna, along with the biggest names in fashion, music and film, arrived to celebrate "Manus x Machina: Fashion in an Age of Technology," an exhibition curated and organized by Andrew Bolton.
With chains, sheer lace and a whole lot of kinesiology tape (yup, the stuff used for sports injuries) wrapped around her Riccardo Tisci-designed unitard, the 57-year-old admitted the gown was "hard to pee" in an interview with E!. She accessorized the look with leather knee-high boots and thick rings that covered all her fingers.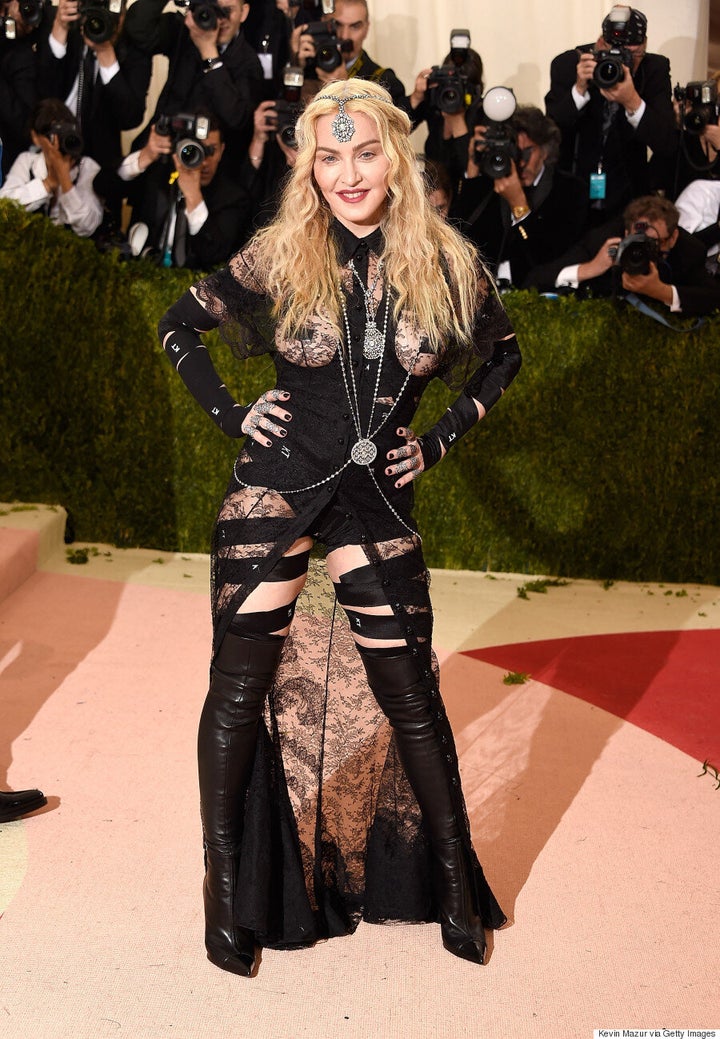 Now, hold up. Before you judge, let's go back to that little detail about the tape. As it turns out, the look was "inspired by the therapeutic kinesiology tape that [Madonna] wears for her fatigued muscles on tour," according to The Telegraph.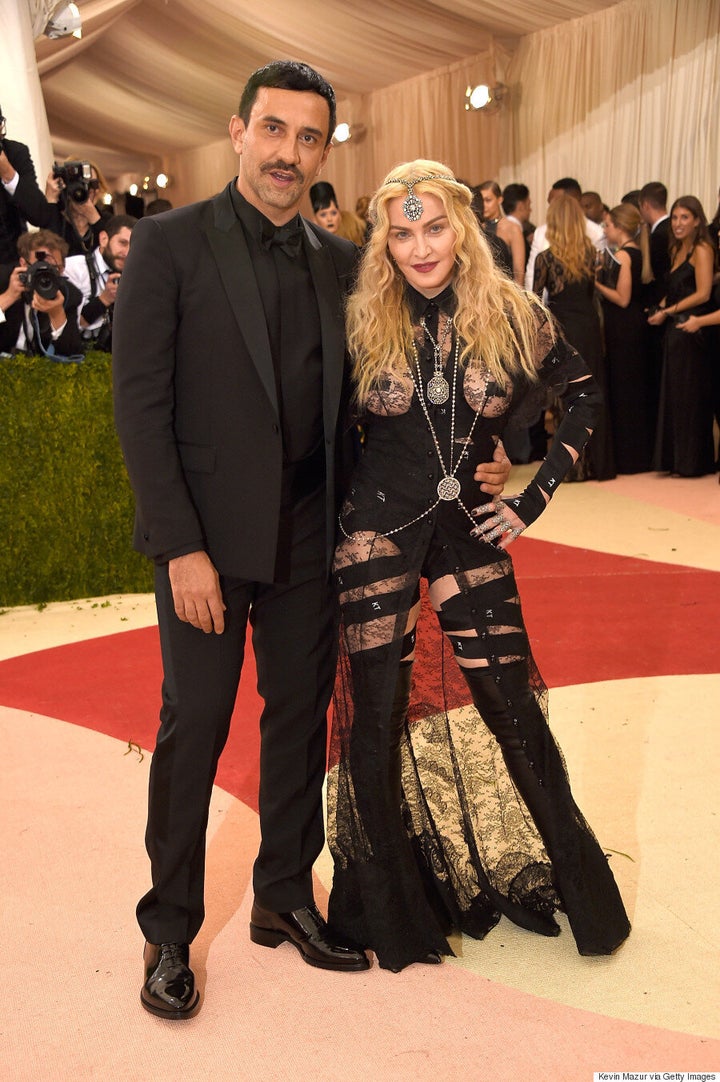 As for her beauty look, the "Material girl" went boho chic with minimal makeup and tousled beach waves that were braided beautifully in the back. She topped off her 'do with an eccentric headpiece, matching her body chain.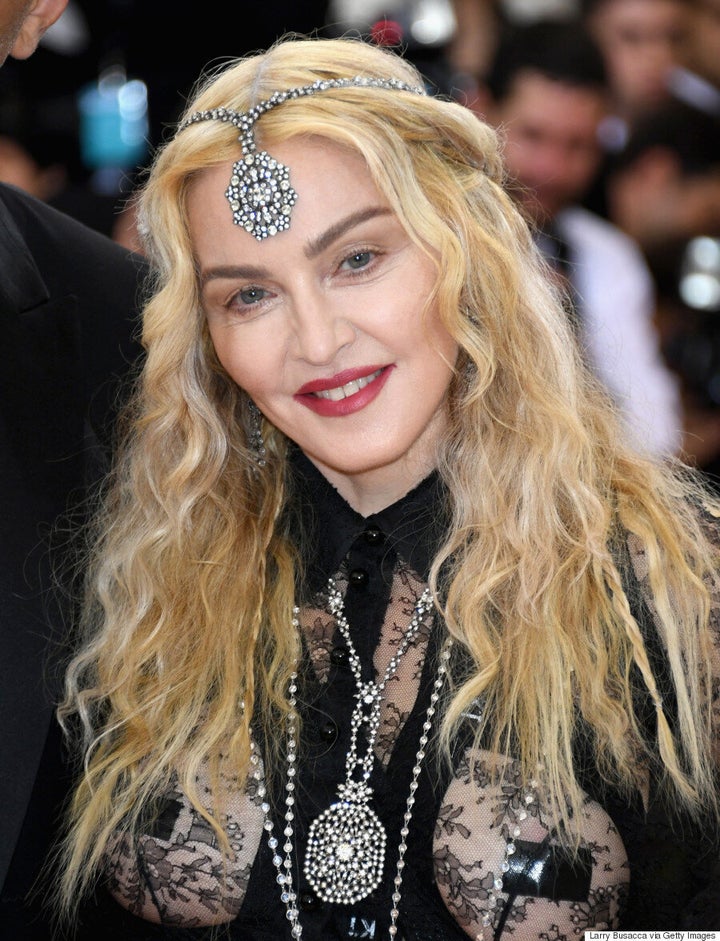 And no, guys. For her sixth time at the Met Gala, it wasn't the celebrity friends and unbelievable designs Madonna was most excited for at the star-studded soiree, but rather, the carbs.
For all the looks from the 2016 Met Gala, check out the slideshow below!