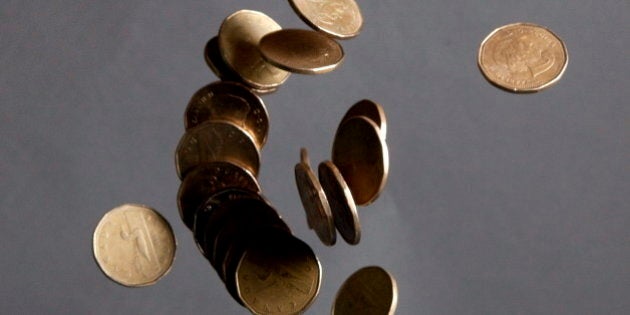 It has been a wild day for the loonie.
After rising to 80.2 cents U.S. in early trading Tuesday, the Canadian dollar fell by more than a cent, and was trading at 78.8 cents U.S. as of noon ET.
That came amid a broad decline on the markets. The Toronto Stock Exchange fell more than 200 points Tuesday morning, pressured by broad declines from all sectors and weak manufacturing data from China.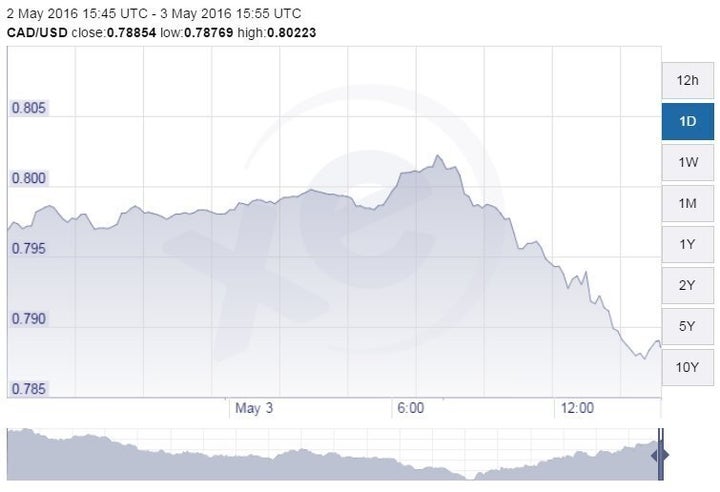 The Canadian dollar took a steep dive on Tuesday morning, after markets got spooked by a manufacturing slowdown in China. (Chart: xe.com)
Scotiabank currency strategist Eric Thoret says the loonie's fall is more a story about the U.S. dollar's rise.
"No big story, actually, just a big move," he said, as quoted at the Globe and Mail.
The pessimism from investors also pulsated through New York markets in mid morning trading. The Dow Jones industrial average plunging 206.13 points to 17,685.03 and the Nasdaq composite falling 60.90 points to 4,756.69. The S&P 500 was down 24.28 points to 2,057.15.
In commodities, the June contract for a North American benchmark crude oil faded $1.24 to US$43.54 a barrel. June natural gas rose five cents to $2.09 per mmBtu, while June gold contracts fell US$10.20 at US$1,285.60 an ounce. July copper lost five cents to US$2.21 a pound.
The pressure on commodities came after data overnight from China renewed concerns about a slowdown in the world's second-largest economy, a major consumer of raw materials.
— The Huffington Post Canada, with files from The Canadian Press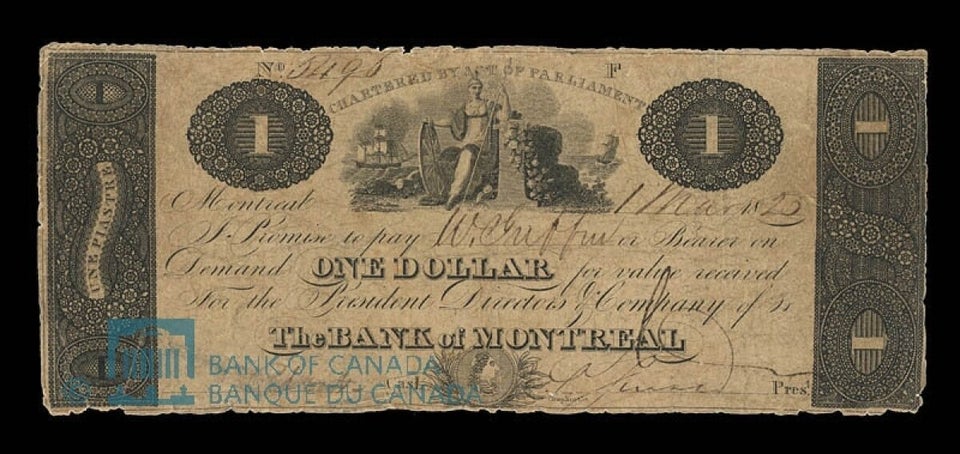 Canadian Dollar Through History