Julia Roberts was the first woman to be paid US$20 million for a film back in 2000, and it looks like she can still command a hefty salary.
The 48-year-old raked in $3 million for her supporting role in "Mother's Day," according to Variety, a job that only required four days of work. This means she earned $750,000 a day.
In "Mother's Day," which was universally panned by critics, Roberts plays Miranda, a TV home shopping network star.
But while the actress may have gotten a great deal, the film itself didn't do that well on its opening weekend.
Friday to Sunday U.S. ticket sales saw it come in fourth place with $8.4 million, far behind "The Jungle Book," the box office winner with $43.7 million.
Director Garry Marshall may have been trying to replicate his success with 2010's "Valentine's Day," which Variety notes took in $110 million at the U.S. box office. Roberts herself was paid $3 million for only six minutes on screen.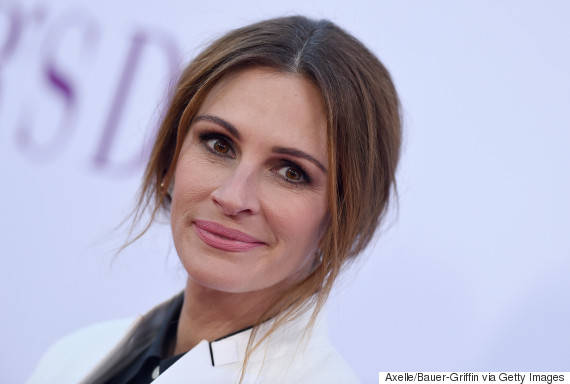 Marshall also cast the actress in "Pretty Woman," her breakout movie.
"In essence, I owe my career to Garry Marshall," Roberts told Vanity Fair.
But while a few of her recent films, like "The Secret In Their Eyes" and "Larry Crowne" have been critical flops, she's still iconic (and wealthy enough) that we bet she doesn't mind.
She also seems to be comfortable taking a back seat — at least in her own house — to a much younger star.
Roberts joined Taylor Swift up on stage during an August 2015 California show at her son's urging, she told Ellen DeGeneres.
Her kids "all love Taylor Swift, and she is just number one in our house," she said.
Also on HuffPost