With so many pregnancies in Hollywood right now, the stars were bound to take their baby bumps on the red carpet sooner rather than later. On Monday night, the 2016 Met Gala presented the perfect opportunity.
In particular, Olivia Wilde and Emily Blunt stunned as they walked the red carpet together with their matching baby bumps. The two accentuated their growing bellies by donning form-fitting dresses from the Michael Kors Collection.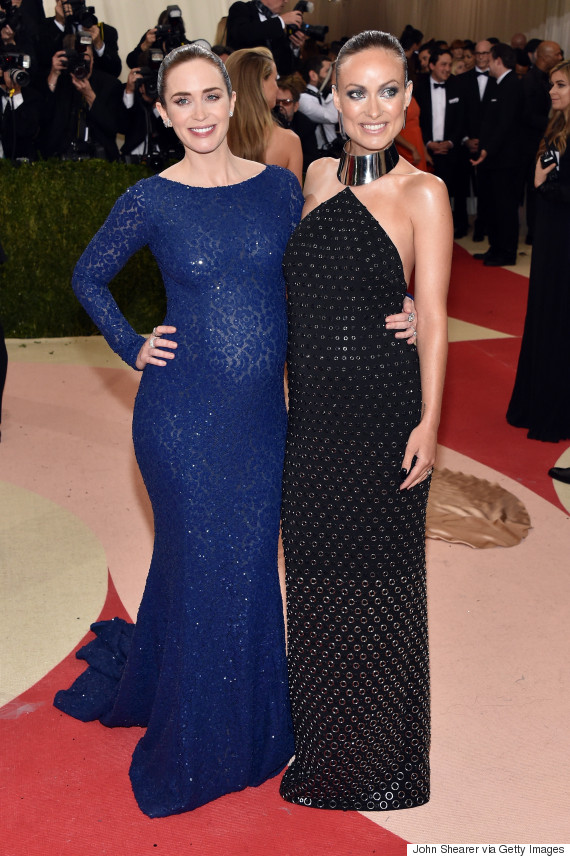 Both actresses are expecting their second child. Wilde already has a two-year-old son, Otis, with fiancé Jason Sudeikis, while Blunt has a two-year-old daughter, Hazel, with husband John Krasinski.
Kerry Washington also attended the fundraising benefit for New York City's Metropolitan Museum of Art's Costume Institute. The expectant mom was spotted cradling her wee baby bump in a sexy black lace gown.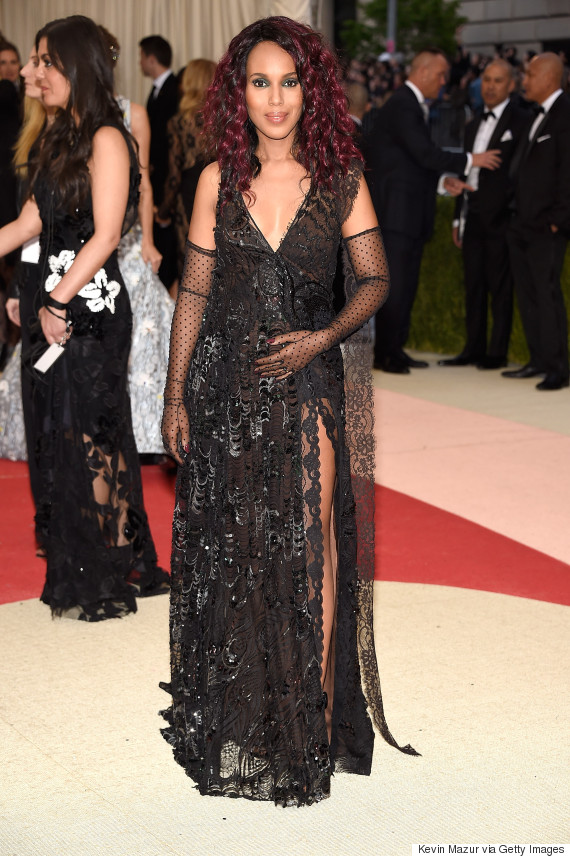 Just hours before the event, it was confirmed that the "Scandal" star is expecting her second child with husband Nnamdi Asomugha. The couple already has a two-year-old daughter named Isabelle Amarachi.
And finally, mom-to-be Blake Lively took our breath away when she walked the red carpet in this gorgeous pink floral gown.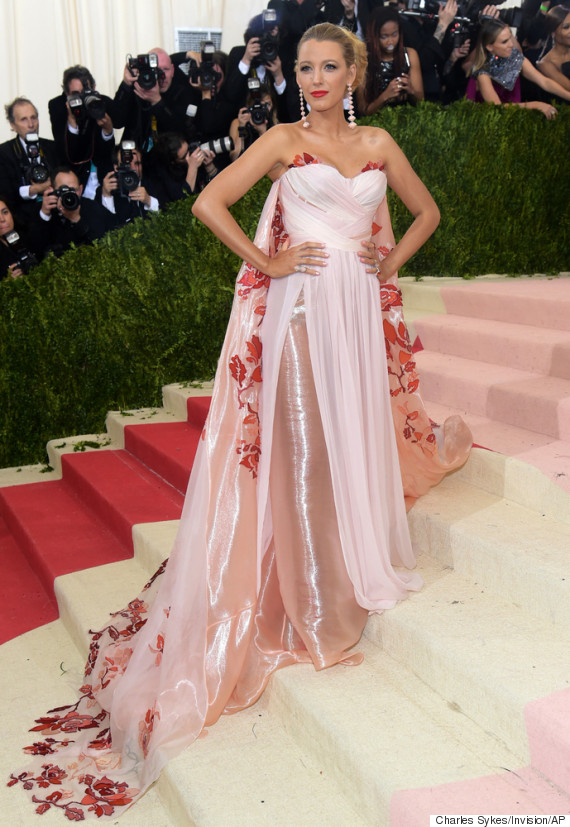 Lively and husband Ryan Reynolds are expecting a sibling for their two-year-old daughter James later this year. While you can barely see the actress' baby bump in the photo above, Lively was previously spotted on the set of her new film "The Shallows" trying to hide her growing belly.
Considering that the Met Gala is known as one of the fashion world's biggest nights, we'd say these expectant celebs absolutely slayed it!
ALSO ON HUFFPOST: