Looks like Caitlyn Jenner's ready to show it all off for a summer 2016 cover of Sports Illustrated, Us Weekly reports.
The former athlete is expected to pose in "nothing but an American flag and her Olympic medal," a source shared with the publication.
The shoot will celebrate Jenner's 40th anniversary of winning gold at the 1976 summer Olympic games in Montreal, where she also set a new world record for decathlons.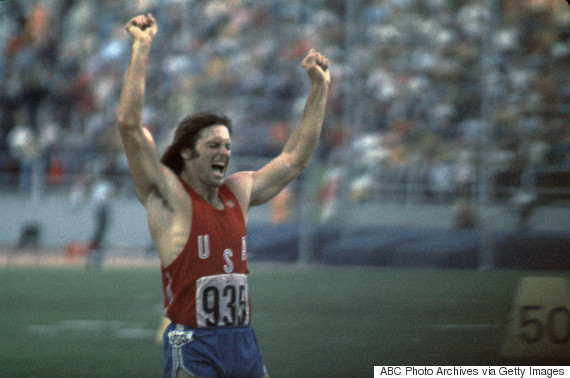 "I'm very proud of this," the "I Am Cait" star said of her medal in a video accompanying a 2015 HuffPost Queer Voices blog entry. "That was a great time in my life. But to be honest with you, it's even a greater time in my life right now with what I'm trying to accomplish."
Last year, the 66-year-old New York native publicly came out as a trans woman during an ABC 20/20 interview with Diane Sawyer, and later reintroduced herself to the world as Caitlyn on the cover of Vanity Fair's July 2015 issue.

However, Caitlyn isn't the first Jenner to pose nude for the cameras, wearing only a flag and medal. Back in 2007, Jenner's now ex-wife, Kris Jenner, did a similar shoot during season one of "Keeping Up With The Kardashians," which daughter Kim Kardashian-West helped direct—referring to her mom's look as "sexual."
Last week, TIME Magazine announced Jenner as one their 100 "Most Influential" people for "having the courage to be herself."
Are you excited to see the reality star grace the covers of Sports Illustrated this summer? Let us know in the comments below!
Follow Huffington Post Canada Style on Pinterest, Facebook and Twitter!
Also on HuffPost