Satellite images have captured how unbelievably quickly a devastating wildfire spread through the northern Alberta municipality of Fort McMurray.
The out-of-control wildfire grew from a barely visible blip to a devastating inferno in just four days, as shown in photos from NASA's Earth Observing System Data and Information System (EOSDIS).
Satellite imagery of the Fort McMurray area from Sunday doesn't show any smoke, or thermal anomalies — unusual pockets of heat that are displayed as red dots on top of the satellite photo.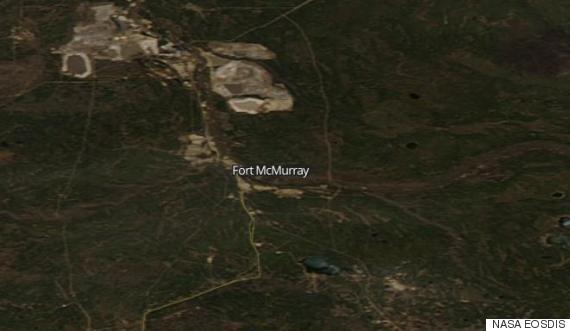 Satellite imagery of Fort McMurray on May 1, 2016. (Photo: NASA EOSDIS)
The fire was first spotted on Sunday south of the Regional Municipality of Wood Buffalo, where Fort McMurray is located.
NASA's images show how that picture had drastically changed by Monday.
Nearly 30 thermal hotspots had popped up on the map, and a huge cloud of smoke appeared over the city.
Air-tankers and helicopters fought the fire as crews on the ground worked to contain the flames.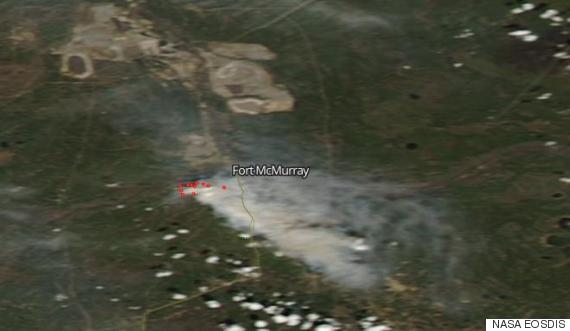 Satellite imagery of Fort McMurray on May 2, 2016. (Photo: NASA EOSDIS)
Overnight, the fire doubled in size from 1,200 hectares to over 2,600. As temperatures and winds rose, the blaze quickly spread toward the city.
Within a matter of hours, the number of neighbourhoods under mandatory evacuation order grew from a handful to the entire city of 80,000 residents.
By Tuesday evening, the fire had razed portions of neighbourhoods and a trailer park. The satellite images show a massive cloud of ash blanketing the entire city, with smoke reaching as far as oilsands work camps 20 kilometres to the north.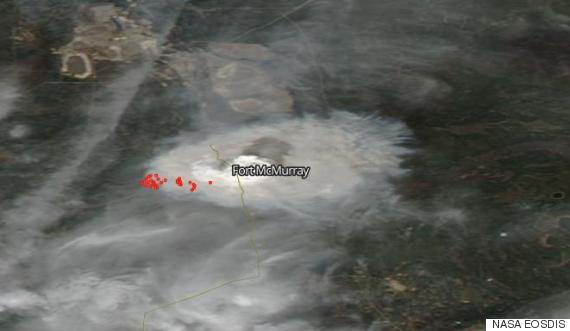 Satellite imagery of Fort McMurray on May 3, 2016. (Photo: NASA EOSDIS)
As of Wednesday morning, thermal imaging showed a fire that seemed to span the length of the city.
The worst of the blaze is "not over," forestry manager Bernie Schmitte said late Tuesday.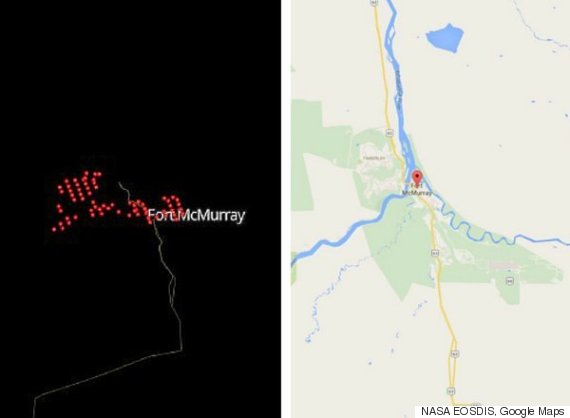 Satellite imagery of Fort McMurray (left) on May 3, 2016, compared to a map of Fort McMurray (right). (Photo: NASA EOSDIS, Google Maps)
The Fort McMurray fire is the biggest such evacuation in Alberta's history.
With files from The Canadian Press
Also on HuffPost
Fort McMurray Wildfire (May 2016)