French manicures have been slowly making a comeback — but with a twist.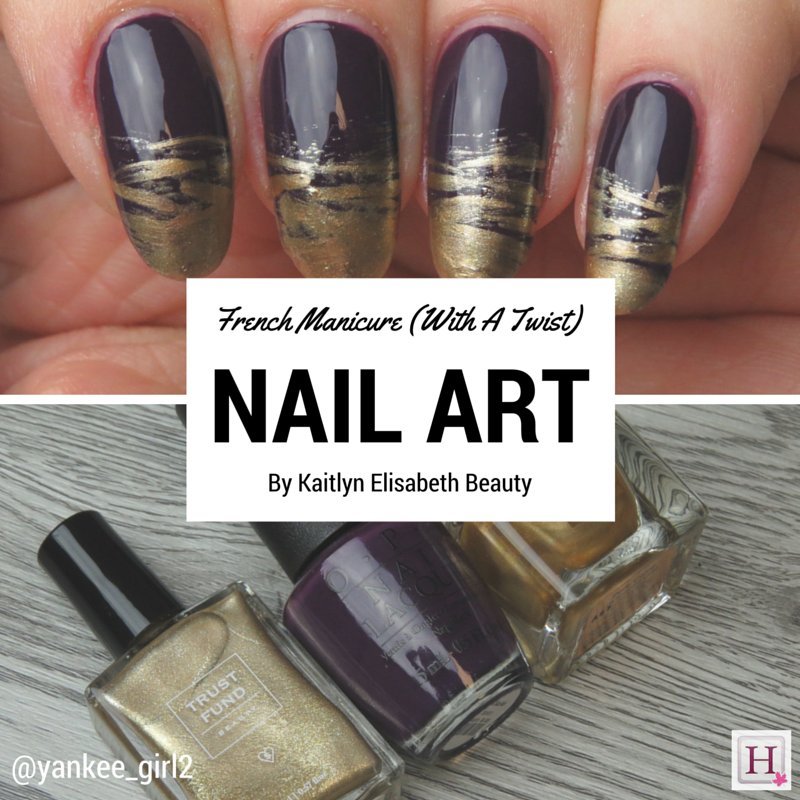 Gone are the days of a pale pink polish with a pristine white tip. With this French manicure, you can embrace metallics, brushstrokes and the classic nail art design, all in one. The best thing about this mani? No need for perfection!
To begin, apply two coats of a royal purple polish (any jewel tone shade will work, too). Allow the base colour to dry for about five to 10 minutes.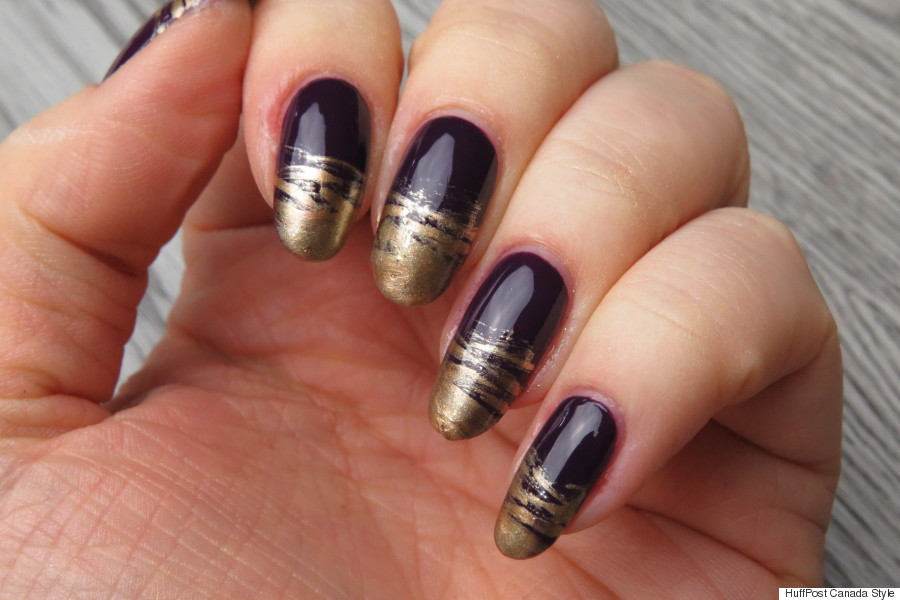 Take a metallic polish and paint a rough French tip across the tip of your nail. Using the same metallic polish, create lines below the French tip with a nail art brush.
Take the same metallic polish or one that is relatively similar, and wipe most of the polish off of the brush from the bottle. Next, dry brush this polish over the lines you created with the nail art brush. This blends everything together and adds to the brushstroke effect.
Allow the design to dry for five to 10 minutes before applying a top coat.
Polishes Used: OPI O Suzi Mio, Estee Lauder Brushed Gold, and Trust Fund Beauty Champagne Problems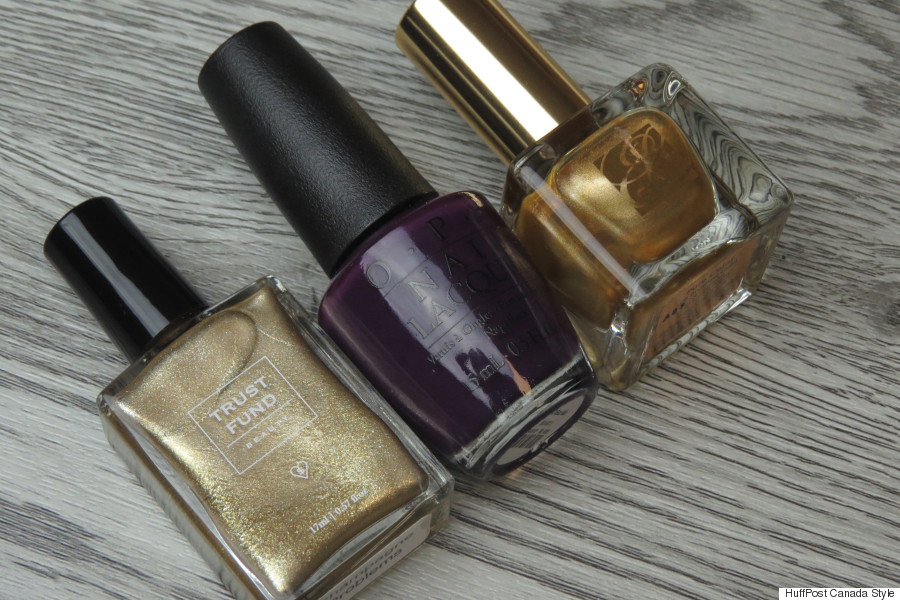 Kaitlyn Delano is a beauty blogger based in Toronto. You can find all of her Mani Monday designs and more on her blog, Kaitlyn Elisabeth Beauty. Check out her new YouTube channel as well.
Follow Huffington Post Canada Style on Pinterest, Facebook and Twitter!
Also on HuffPost