OTTAWA — Immigration Minister John McCallum says talks are underway with the military about again helping with efforts to bring Syrian refugees to Canada. He says it's part of the effort to meet a promise to private sponsors to get thousands of Syrians here by the end of this year or early next.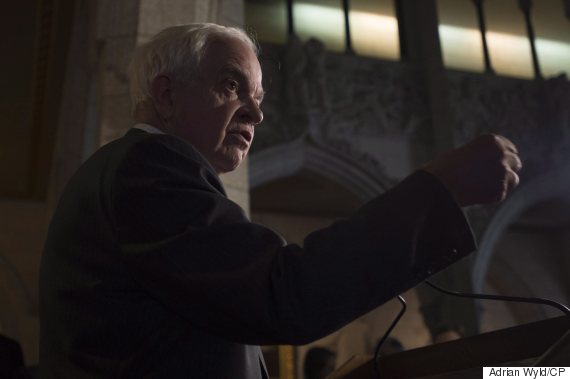 Immigration Minister John McCallum responds to the Auditor General's report during a news conference on Parliament Hill in Ottawa on Tuesday, May 3, 2016. (Photo: Adrian Wyld/CP)
McCallum says additional staff will head overseas this month to speed the processing of applications. The military assisted in the effort to bring 25,000 Syrians to Canada by the end of February by conducting security screening overseas and also prepared bases here for temporary housing, though they were never used. Hundreds of sponsorship groups were frustrated when the Liberals packed up that massive settlement effort at the end of February and returned refugee processing to its prior slow pace. Pressure they placed on the government saw the Liberals pledge to process all applications received by the end of March in an effort to bring in about 10,000 people.
ALSO ON HUFFPOST:
Trudeau Greets Syrian Refugees