Oilsands operators have had to cut production as a wildfire continues to rage in Fort McMurray — but it's not having much effect on oil prices.
Shell Canada shut down mining operations at its Albian Sands project and Suncor cut its output as a wildfire has forced the evacuation of the area's entire, 80,000-person population, according to Bloomberg.
It's just one more calamity that has hit the oil-producing region as prices have plummeted amid a global supply glut due to increased production around the world, and a price war between Saudi Arabia and Iran.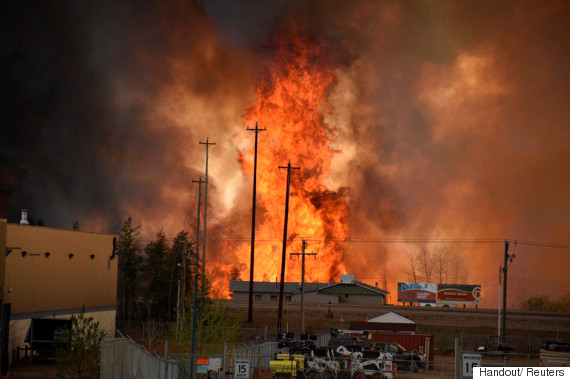 Flames rise in an industrial area south of Fort McMurray, Alta. on May 3, 2016. (Photo: CBC News via Reuters)
But the fire hasn't done much to oil prices on its own. Reuters reported Wednesday that unexpected growth in U.S. crude stocks has effectively offset any worry about the wildfire and its effect on oilsands production.
Brent crude alone jumped by US$0.20, while the price of U.S. crude rose by $0.40 on Wednesday.
Crude oil stocks were expected to grow by 1.7 million barrels but they actually increased by 2.8 million in the past week, according to the U.S. Energy Information Administration (EIA).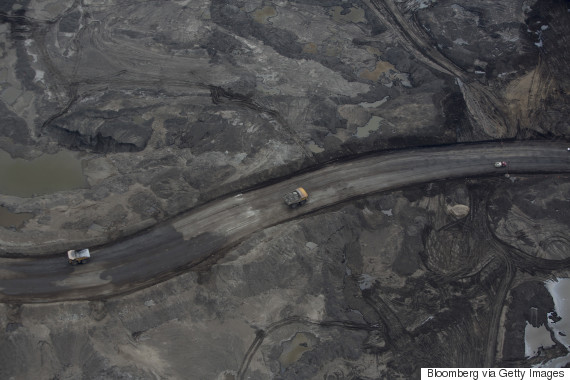 Material is trucked at a Suncor Energy Inc. oil sands mining operation near Fort McMurray, Alta. on Aug. 13, 2013. (Photo: Brent Lewin/Bloomberg via Getty Images)
The price of oil has seen boosts from disrupted production around the world, such as in Iraq and Nigeria, and the wildfire only adds to those losses, the news agency said.
Shell's Albian Sands project alone can produce as many as 255,000 barrels per day.
In other words, it's totally possible that oil prices could rise further. But for now, the wildfire isn't having much effect because there's so much oil available.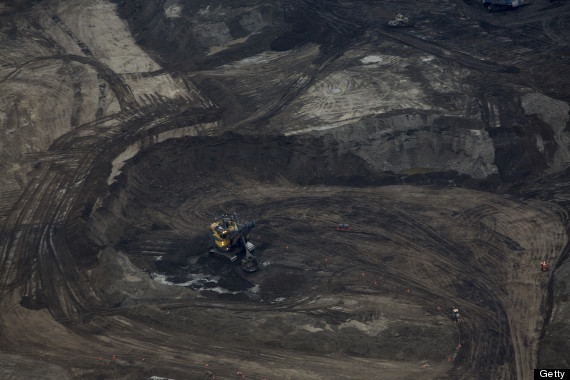 A Suncor oilsands mining operation in 2013. (Photo: Getty)
Oilsands giants are currently working to accommodate evacuees at their camps.
Shell, for one, is working to house people at a work camp that has space for 2,000 people. It has also flown employees and their loved ones to Edmonton and Calgary from its landing strip and provided firefighters to help douse the flames.
Suncor and Syncrude are also accommodating evacuees at their own work camps, Bloomberg reported.
Suncor's own plant, which is located about 25 kilometres north of Fort McMurray, is safe, but the company has cut production so that employees can find their way to safety.
Also on HuffPost
Fort McMurray Wildfire (May 2016)