Well, according to her latest Instagram video none, not one, zero in fact.
Cruising in a boat (jealous!) alongside longtime fiancé, pro golfer Dustin Johnson, the 27-year-old daughter of Wayne Gretzky shared a choreographed video of the pair dancing to Erika Jayne's new track "How Many F**cks?"
And naturally, she's wearing a bikini.
Jayne, star of "The Real Housewives of Beverly Hills," regrammed the video because, well, it was that great, writing "#howmanyfucks #none" alongside it.
So if you're looking to learn Paulina's sweet sweet moves, watch the video a couple of times. There's a lot of wrist flicking, hip shaking and booty popping that, obviously, she nails. She even does this cute thing near the end with Dustin (who has got some serious moves as well) where she giggles and flips her luscious blond ponytail oh-so-effortlessly.
Here's to hoping Paulina and Dustin make another dance video soon!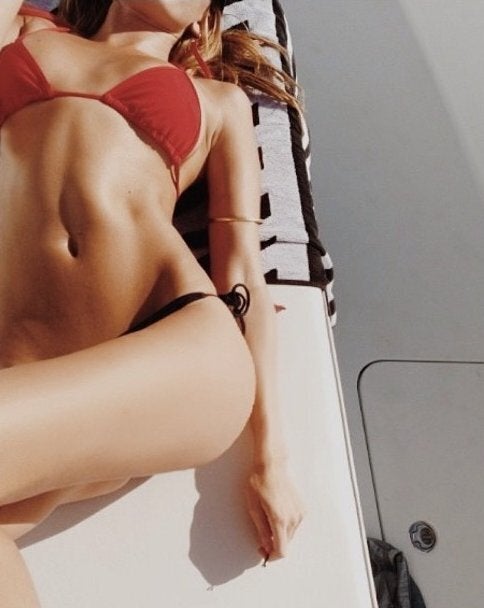 25 Gifts Paulina Gretzky Has Given Us