Luca Teuchmann via Getty Images
Kate Middleton has just revealed new information about the royal family that no one has ever known before: Prince George and Princess Charlotte have a pet. His name is Marvin and he is a hamster.
On Wednesday, the Duchess of Cambridge attended the opening of Hampton Court Palace's new playground, Magic Garden, where she revealed the news. According to Middleton, the family keeps the royal pet at their country home, Anmer Hall, in Norfolk.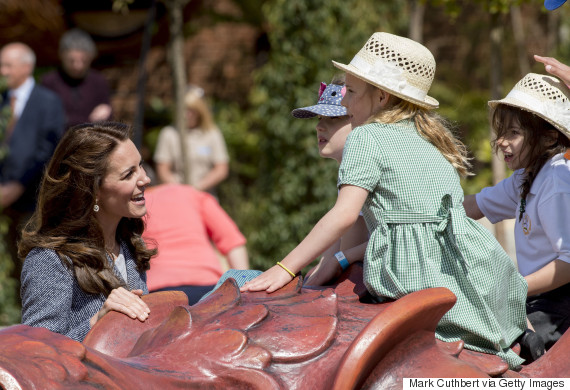 "She said she had a hamster, and Charlotte really likes it because the whiskers always tickle her face," a nine-year old girl named Darcey, who spoke with the Duchess, told the Daily Mail.
Cue the collective "awws."
Marvin isn't the only pet owned by the royal family. The Duke and Duchess of Cambridge also have a dog named Lupo, who has previously been featured in their family photos.
Here he is posing with the Cambridges in one of the first official photos of baby Prince George back in August 2013.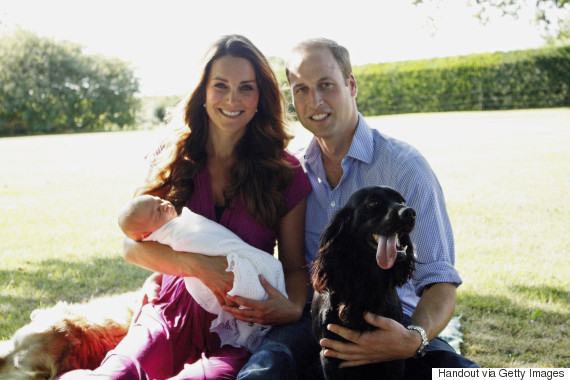 Prince William and Kate got their cocker spaniel in 2012, just one year before Prince George was born. Initially, the couple kept their pup's name under wraps, but during a visit to Oxford's Rose Hill Primary School, the Duchess let it slip. They chose the name Lupo, which is Italian for wolf.
Since being introduced to the world, Lupo has inspired a series of children's books called "The Adventures of a Royal Dog." No word yet on whether or not Marvin will inspire the same.
Now if only we could get a group shot of Lupo and Marvin with two-year-old Prince George and one-year-old Princess Charlotte.
Besides the Cambridge's pets, the royal family also has a long history and love of corgis. Check out the photos below:
Royal Corgis: Pets In Pictures