Things we can all learn today: If you decide to get a spray tan, don't allow anything relatively emotional happen to you right after you leave the salon.
Otherwise, this will happen to you:
View post on imgur.com
Yes, that's poor 17-year-old Skyler Davis shedding a few tears after stepping out of the Bella Via Day Spa in Ohio. The high school student had decided to treat herself to her very first spray tan just in time for her senior prom.
"I was extremely happy with how it turned out, I was no longer pale!" Davis told Buzzfeed News.
And then it happened. Skyler got into a disagreement with her boyfriend and the waterworks kicked into full gear.
"As soon as my tears started coming, I saw I had no tissues in my car and knew I was doomed," Skyler told Buzzfeed. "All of a sudden there were white streaks on my once-tan face. Looking in the mirror, I only began to cry more, and there was absolutely nothing I could do but let the tears roll down my face and completely ruin my spray tan."
Oh girl.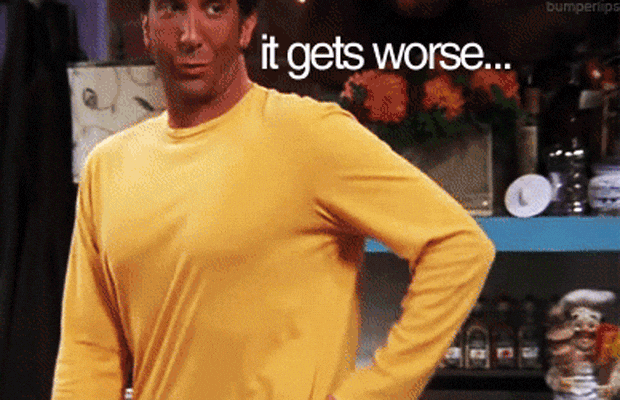 The sensitive teen then took to Imgur, posting a photo of herself in her car with the caption, "Spray tan tears won't go away." With over 4.5 million views and 819 comments, users shared their advice with Skyler on how to get rid of the tan.
"As a former tanning salon employee. Go exfoliate and if needed a little self tanner. Also if you go back in, they might fix it for free," one user wrote.
And exoliate David did. The teen managed to get the tear stains off her skin and a beautician was able to help her out the following day, just in time for prom.
Phew!
And if you're wondering, yes, Skyler and her BF, Chris, are all good. He drove to her house after the argument and told Buzzfeed seeing the spray tan was "one of the funniest things [he's] ever seen."
There you have it folks, romance isn't dead.
Follow Huffington Post Canada Style on Pinterest, Facebook and Twitter!
Also on HuffPost