Activists in the U.S. and Canada have long railed against the environmental footprint left by Alberta's oilsands.
None of it has stopped an increasing volume of oil from flowing south.
A GIF created by cost information website HowMuch.net shows just how much America has come to depend on crude oil imports from the Great White North over the past 15 years.
The map shows U.S. total crude oil imports and other products growing from 661 million total barrels in 2005 to 1.37 billion barrels in 2015. And the trend has come as the United States has depended less and less on imports from the Middle East.
SUBSCRIBE AND FOLLOW
Get top stories and blog posts emailed to me each day. Newsletters may offer personalized content or advertisements. Learn more
The chart shows imports from Saudi Arabia falling from 561 million barrels in 2005 to 386 million barrels last year.
HowMuch.net came up with its GIF to demonstrate that, though the U.S. has taken up an effort to produce its own oil through methods such as fracking, "total energy independence is still a long way off."
But it also shows what an important energy partner Canada is.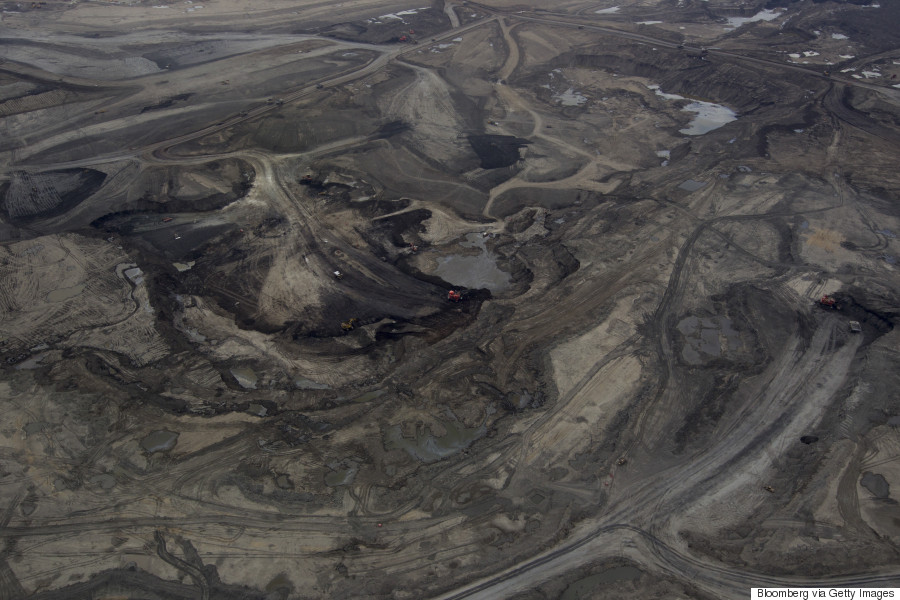 The oilsands, where much of Canada's oil is produced. (Photo: Bloomberg/Getty Images)
Imports of foreign oil started rising in the U.S. again last year, as a glut of supply drove down prices around the world, an event that has forced American producers to scale back their operations, The Wall Street Journal reports.
The glut is largely due to increased supply from players such as Saudi Arabia.
The kingdom has hiked production and driven down prices in an effort to grab market share after American producers started tapping shale oil in areas such as North Dakota and Texas.
Break-even prices for shale oil can range from anywhere between $30 and $60 per barrel, although some don't break even unless oil costs $100 per barrel, according to Forbes.
By contrast, Saudi's break-even price is only $12 per barrel.
The price of West Texas Intermediate (WTI) crude stood at US$43.78 on Tuesday, according to Bloomberg.
Also on HuffPost:
The Craziest Photos Of The Oilsands