Oilsands production has plummeted by as many as a million barrels of oil per day as a wildfire in Fort McMurray has forced approximately 88,000 people to be evacuated from the area.
Production has fallen by as much as 38 per cent since the fire started, taking anywhere from 0.9 to 1 million barrels per day out of the market, Greg Pardy of RBC Dominion Securities told The Financial Post.
This, after RBC expected the oilsands to produce 2.6 million barrels per day in 2016.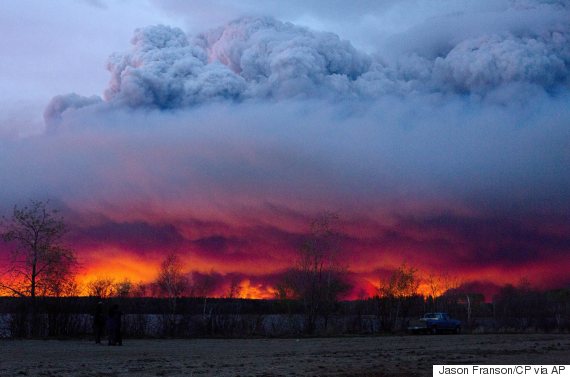 The estimate comes after oilsands producers such as Shell, Suncor, Syncrude, Husky and ConocoPhillips have had to either shut down or reduce their operations.
Suncor was forced to shut down a plant that has a capacity of 350,000 barrels of oil per day, while Shell has closed its Albian Sands project, which can produce 255,000 barrels per day.
"That this adds a heavy headwind to the economy in the second quarter is increasingly clear," Scotiabank vice-president of economics Derek Holt told Bloomberg.
"The shock that is hitting the heart of Canada's energy sector only adds to risk of very little growth in Q2 and risk of contraction."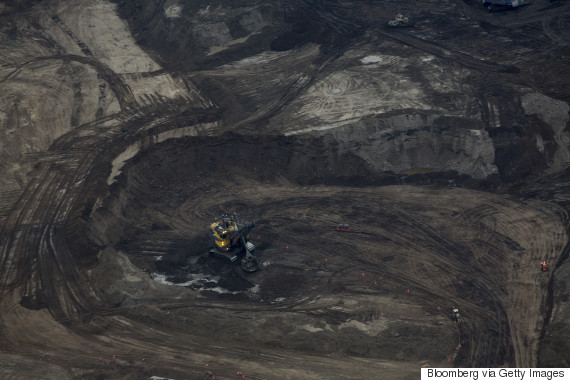 Oil is mined at a Suncor Energy Inc. oilsands mining operation near Fort McMurray, Alta. on Aug. 13, 2013. (Photo: Brent Lewin/Bloomberg via Getty Images)
Bloomberg had already expected Canada's economic growth to drop by 1.6 per cent in the second quarter due to slow U.S. export activity.
The fire will do nothing to help with that — and it could also worsen a recession that Alberta has endured since last year.
Back in 2011, Canada's economy was slowed by a fire in Slave Lake, Alta. — but the fire in Fort McMurray has displaced 10 times more people than that one did, Bloomberg noted.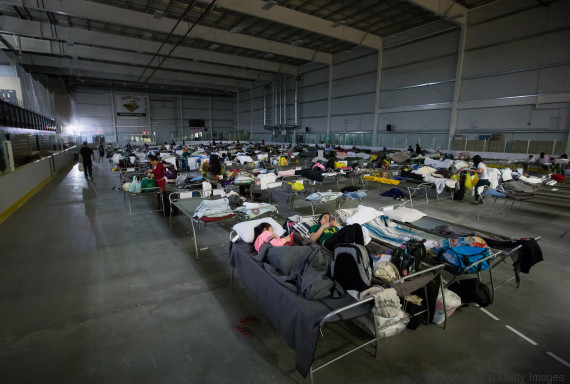 Evacuees from wildfires in the Fort McMurray area lie on cots at a hockey rink in Lac La Biche, Alta. on May 5, 2016. (Photo: Darryl Dyck/Bloomberg via Getty Images)
The drop in production has had a noticeable effect on the price of Canadian oil.
The price of Western Canada Select heavy blend crude (WCS) was $11.50 per barrel below that of West Texas Intermediate (WTI) crude on Thursday.
That was the closest price at which the two have traded since February.
Also on HuffPost: