Your worst nightmare has come true: KFC is launching an edible nail polish that taste like fried chicken.
"But April Fools' was a month ago!" you're probably thinking. And sadly, we hear you and we're so sorry to tell you this is not a joke.
According to AdWeek, the "finger lickin' good" nail polish is heading to shelves at KFC in Hong Kong thanks to Ogilvy & Mather and their business endeavour with food technologists at McCormick, the legendary spice company that has mastered KFC's secret mix of 11 secret herbs and spices.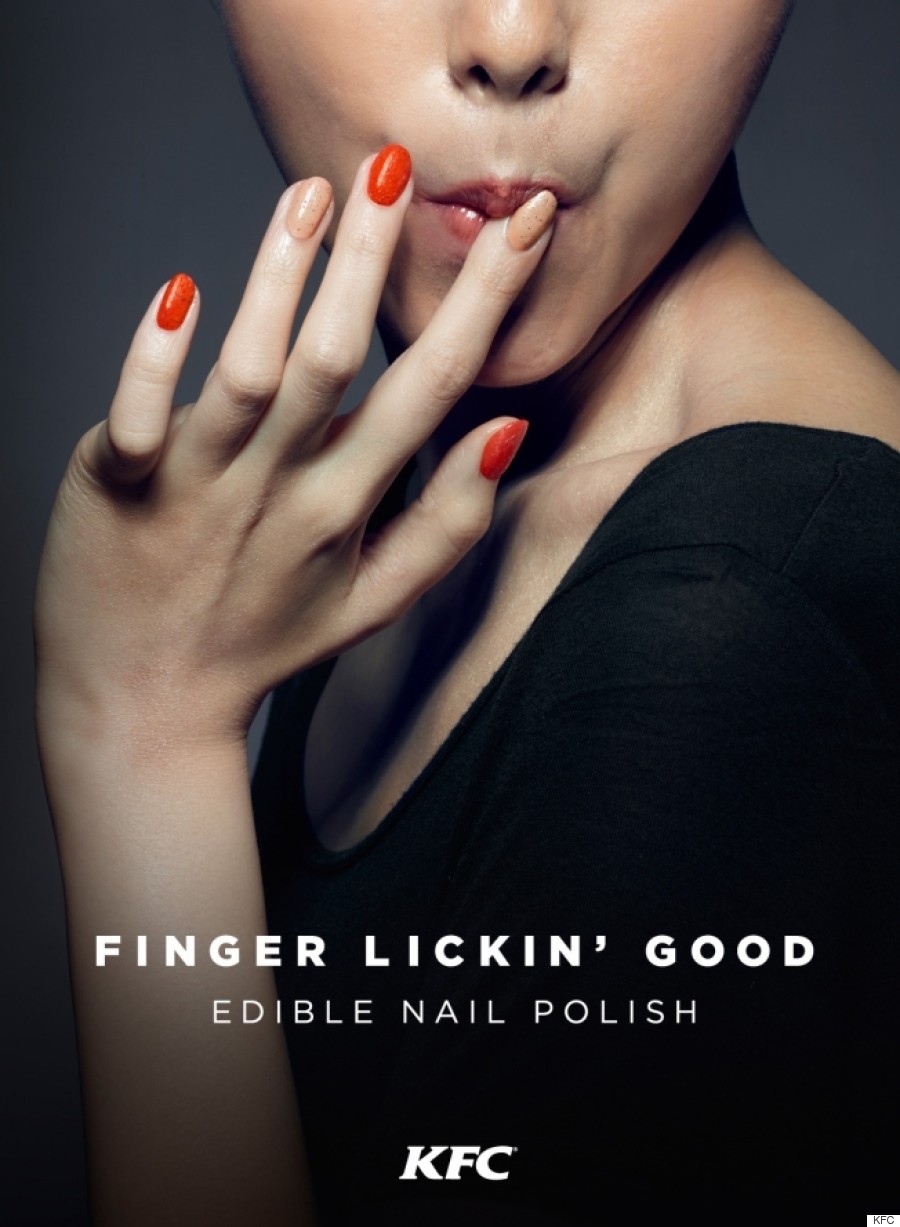 Coming in two shades, Original and Hot & Spicy (odes to the fast food joint's two favourite recipes, of course), the polish supposedly tastes like chicken, proving KFC is in it to win it.
And hey, if you're wondering how this stuff works, KFC was kind enough to provide you with instructions:
"To use, consumers simply apply and dry like regular nail polish, and then lick—again and again and again," KFC said in a statement.
That's...interesting.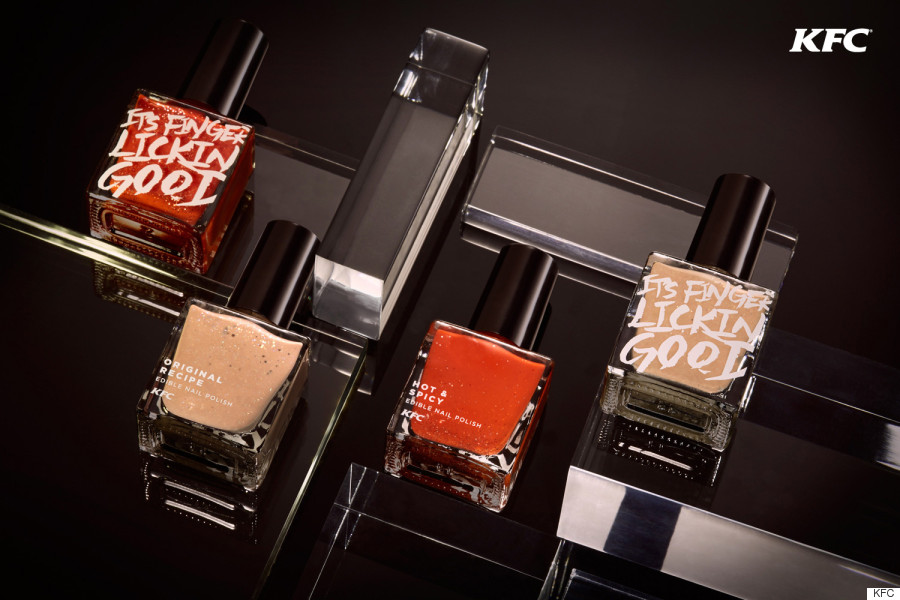 "The recipe for our edible nail polish is unique and was specifically designed to hold the flavour, but to also dry with a glossy coat similar to normal nail polish," Ogilvy creative director, John Koay, says in a statement. "This campaign is designed to be intriguing and fun to increase excitement around the KFC brand in Hong Kong."
To get people pumped up for KFC's journey into the beauty world, the brand has been teasing the polishes on social media and released an online music video for the project, too. Now, it's in the hands of Hong Kongers to chose the best flavour to go into mass production, according to AdWeek.
BRB, vomiting.
Follow Huffington Post Canada Style on Pinterest, Facebook and Twitter!
Also on HuffPost