The place where Princess Diana was laid to rest is undergoing some major renovations.
The upgrades will be overseen by Diana's brother, Charles Spencer, and his wife, Karen, and are expected to be completed in August 2017—20 years after the Princess died.
Diana, who passed away after sustaining injuries in a car crash in Paris in August, 1997, was buried on the Althorp Estate—a sprawling place she used to call home before she married Prince Charles in 1981, back when she was known as Lady Diana Spencer.
Althorp, which is located in the Daventry District in Northamptonshire, England, takes up about 13,000 acres and has been owned by the Spencer family for more than 500 years.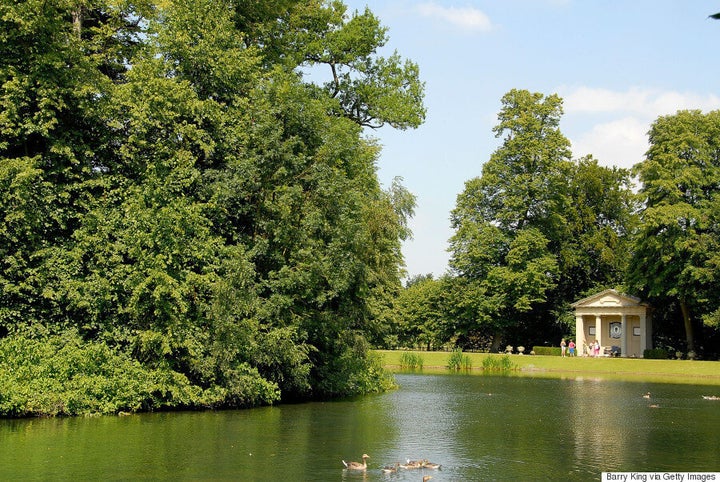 According to her brother Charles, Diana was laid to rest on the island to "act as a buffer against the interventions of the insane and ghoulish, the thick mud presenting a further line of defence. We all agreed that, with its beauty and tranquillity, this was the place for Diana to be." Her burial place is marked with a white memorial plinth and urn.
For people who wish to pay their respects to Prince William's and Prince Harry's mum, they may visit a temple that is situated across from the lake and has Diana's name inscribed on the top and a black silhouette of her in the middle.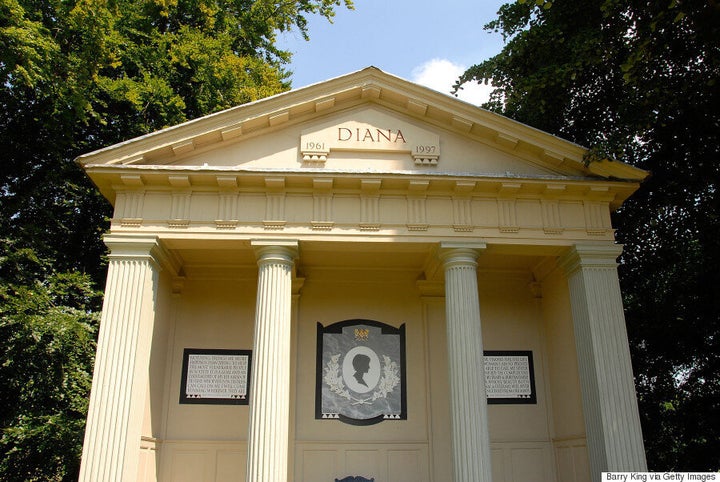 However, for the past couple of years, some Althorp visitors have called for Diana's burial place to be cleaned up, as foliage has started to grow over the site.
We have no doubt that wherever Diana is, she is definitely proud of her sons.