Oh Miami, those are some fighting words!
On Thursday, the Miami-Dade Public Library System left a little message for the Toronto Public Library, just before the Miami Heat took on the Toronto Raptors for game two during the NBA Conference Semifinals.
"Let's go Miami Heat!," the library posted on their Facebook page, along with book titles reading out, "Toronto, time and again when disaster strikes, heat rises."
The Miami library's response was to an original post from the Toronto Public Library on Tuesday to mark the start of game one.
Instead of a clever response right away (trust us, this is going to be good), the Toronto Public Library responded in the most Toronto way possible: Drake.
"Nice post Miami-Dade Public Library System...but Toronto always comes out on top," the library wrote on their Facebook page, with a meme of the Canadian rapper sitting on top of the stack of books.
After winning game two and tying up the series 1-1, the Toronto Raptors will face the Heat in Miami on Saturday at 5 p.m. EST.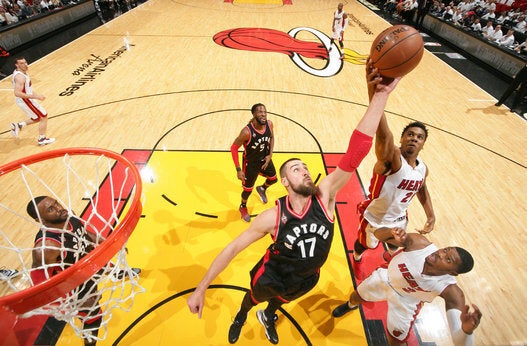 Toronto Raptors 2015-2016