The Trump International Hotel and Tower in Vancouver has been setting residential sales records, despite the political backlash that's rained down on the family business during the U.S. presidential campaign.
According to the project, 214 luxury units have been sold at an average $1,610 per sq. ft. — the highest such rate in Canada. The sub-penthouse alone closed for $6.74 million.
And Donald Trump Jr. isn't the least bit surprised.
Speaking in Vancouver on Thursday, Trump Jr. shrugged off any negative publicity that has surrounded the luxury 63-storey skyscraper set to open this summer.
"We've done it time and time again — when you combine a great location with incredible architecture and incredible amenities … it's sort of a formula for success," the executive vice-president of the Trump Organization told The Huffington Post B.C. "It's what my father's been doing for 40 years in our buildings all over the world."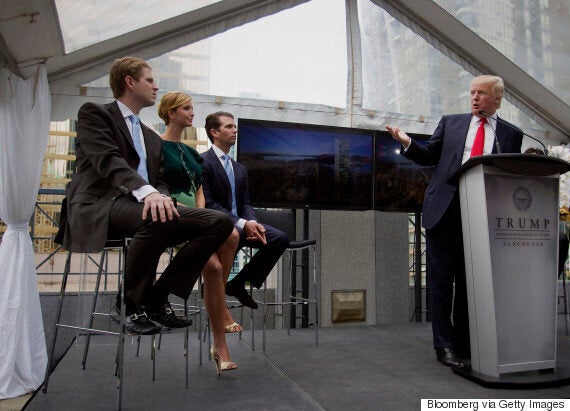 Real estate investor Donald Trump, right, speaks while his children Eric Trump, from left, Ivanka Trump and Donald Trump Jr., listen during an event in Vancouver on June 19, 2013. (Photo: Bloomberg via Getty)
That led to some Vancouverites, including the mayor, calling for Trump's name to be stripped from the tower, which is being developed by The Holborn Group. The Trump Organization is in charge of managing the hotel section.
"To have this — a tower named after this bigot in the middle of our city is a real insult," Coun. Kerry Jang told HuffPost Canada at the time.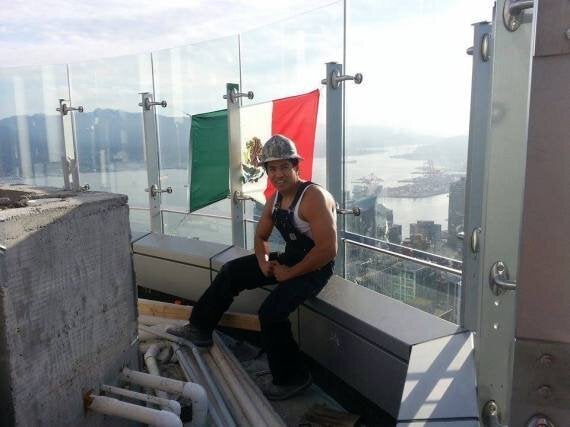 (Photo: Diego Saul Reyna/Facebook)
The worker, Diego Saul Reyna, wanted to point out that many Mexican construction workers are part of Trump's real estate projects.
"There's always going to be negative publicity," Trump Jr. said on Thursday. "I point to the 10,000-plus people that applied for 300 jobs that we're creating. Those are people of all demographics from all walks of life, and guess what? They had no issue with it.
"I think today we live in a world of faux outrage, where everyone's looking to create an issue, and people sign onto a petition 'cause they're sitting at home with nothing to do. But you know, we broke every sales record … so it can't be too much of an issue."
To hear Donald Trump Jr. speak more about his father's presidential campaign and the family business, watch the video above.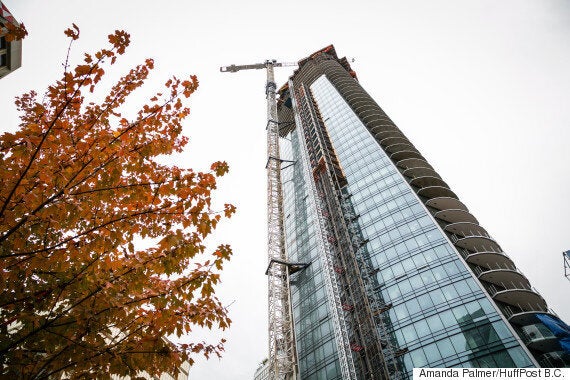 The Trump Tower will be the second-tallest building in Vancouver upon completion this summer.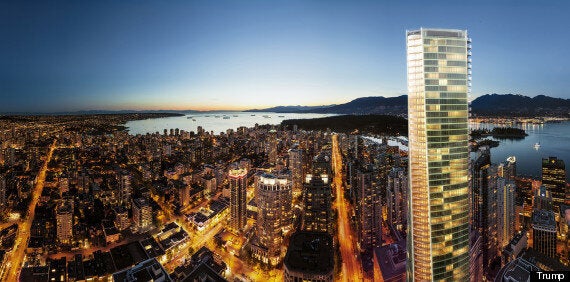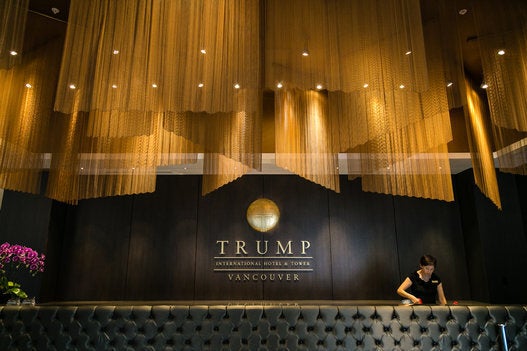 Vancouver Trump International Hotel & Tower