Many Canadians would like to think of our country as a place where Donald Trump's brand of politics wouldn't fly.
Prime Minister Justin Trudeau was widely applauded back in December when he criticized Trump's "politics of fear" and "hateful rhetoric."
But an anti-establishment candidate could gain momentum in next year's Conservative party leadership race, according to one political commentator.
Lawyer Stanley Hartt, who served as former prime minister Brian Mulroney's chief of staff, told Bloomberg Canada on Tuesday he thinks Canadians could gravitate to a Trump-like figure because so many are disengaged.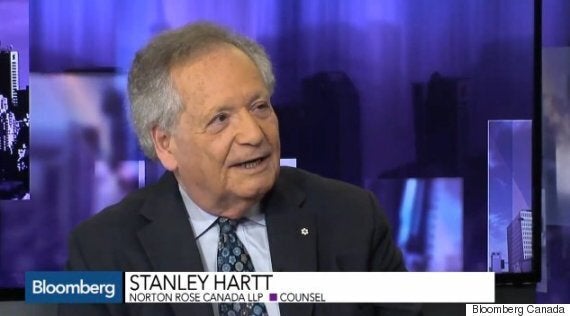 "With an economy that's flat, despite the fact that governments keep telling us they're wonderful, you look at youth graduating from university, and they're told, 'you stay in college, get your education, you're going to be able to get a great job...' they can't get jobs."
Minority communities and older people have trouble finding work too, he said.
Anger could build, Hartt said, making a populist candidate more attractive to disaffected voters.
"All of those people look at the government, and the opposition, frankly, because they change from time to time, and say, 'You guys haven't managed this for my benefit.'"
We can learn from our southern neighbours, he said, partially by having fewer candidates and fewer debates that force them to perform.
He also agreed that there are parallels between Trump and "Shark Tank" host Kevin O'Leary, who has expressed interest in running for the Conservative party's top job.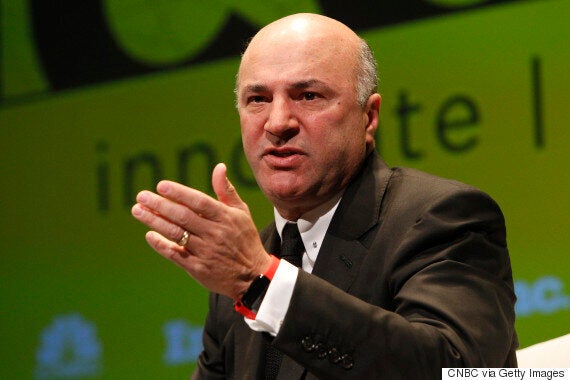 Both have business and reality TV backgrounds, Hartt said, but zero political experience.
"So basically they're coming along as total outsiders and they're earning their media by being interesting in the worst sense of that word."
But he stressed that O'Leary hasn't mused about banning groups of people from the country, or building a wall.
One analysis concluded that Canada was unlikely to see the success of someone like Trump.
The Canadian Press' Alexander Panetta noted back in January that many of the billionaire's party supporters have lower education levels, and Canada is better-educated than the U.S.
He also writes that Canada is less unequal than the States, and immigration, which is a big part of Trump's platform, hasn't widened the wage gap in Canada as it has down south.
"I think it is possible for an outsider, for a brash outsider, a trash-talking outsider, to come along and basically suck the air out of the room."
Hartt maintains that Canadians could become just as disgruntled as our friends we love to hate.
"I think it is possible for an outsider, for a brash outsider, a trash-talking outsider, to come along and basically suck the air out of the room."
Voter turnout dive and jump
It's hard to know how if Canadians are really as disengaged as Hartt said, but voter turnout has wavered over the years.
Since 1867, average voter turnout has been almost 71 per cent, not counting the most recent election. Between 2000 to 2011, it dropped to an average of 61 per cent.
But October's federal election, which saw the Liberals handily win a majority, it jumped to to 68.5 per cent -- the highest turnout in more than 20 years.
And young people, long seen as apathetic, came out in huge numbers to vote for Trudeau's new government, according to a recent study.
Abacus Data estimates turnout for voters ages 18 to 25 years old jumped by about 12 points in 2015.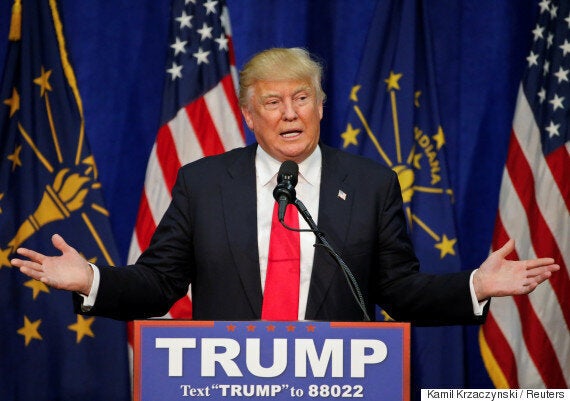 There is a lot of evidence that young people aren't involved or interested in politics, wrote report author David Coletto.
"But the 2015 Canadian election may have been the start of a political awakening of a new electoral powerhouse in Canada."
But while Trudeau's "sunny ways" message may have swept up voters, and Canada is a different place than America, people find plenty of issues to raise a ruckus about.
Housing prices are sky-high in many big cities. A number of Aboriginal communities live in poverty. Daycare spots are few and pricey — Canada tied for last in a 2008 UNICEF report of 25 developed countries' childcare.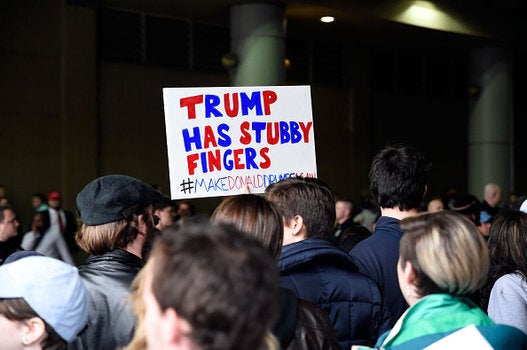 11 Donald Trump Protest Signs