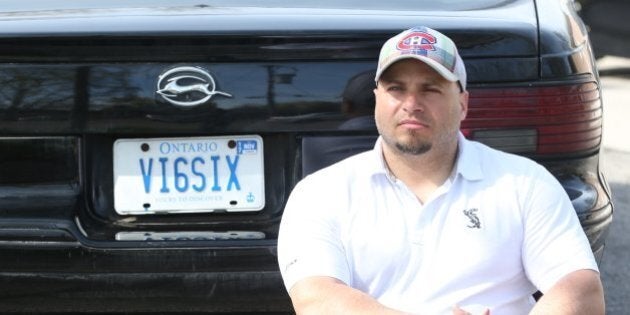 For Toronto-area resident Daniel D'Aloisio, his "VI6SIX" licence plate is a tribute to his late father. But for a complainant to the province, it evokes an image of Satan.
"VI, meaning life, number '6' and s-i-x. What this means to me is my life shared with my father," the 42-year-old Etobicoke man told the Toronto Star.
"Both of us very big hockey fans, especially with the Montreal Canadiens, where we witnessed the Montreal Canadiens together win six Stanley Cups."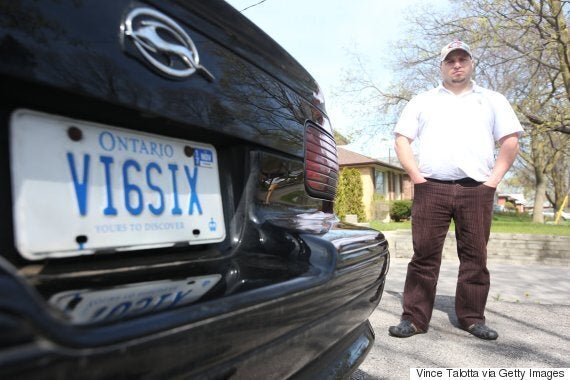 Daniel D'Aloisio poses with his car baring the license plate 'VI6SIX.' (Photo: Vince Talotta/Toronto Star via Getty Images)
The pair idolized NHL legend Mario Lemieux — who wore jersey number 66. And like Lemieux, D'Aloisio's father was also diagnosed with cancer.
"Unfortunately, my father didn't survive. And that's why these characters on this plate mean so much to me," D'Aloisio said.
He's had the same licence plate number for about 15 years. But in late April, the hockey lover received a surprising letter from the Ministry of Transportation, telling him he had 30 days to remove the plate after someone filed a complaint.
The life-long Habs fan describes himself as a man of faith, a church-goer and one who does not worship the devil.
Tribute to dad vs. Satanic code
Because VI can be read as the Roman numeral for "six," the licence plate can be interpreted as "666." And according to the New Testament of the Bible, that set of numbers symbolizes the "number of the beast."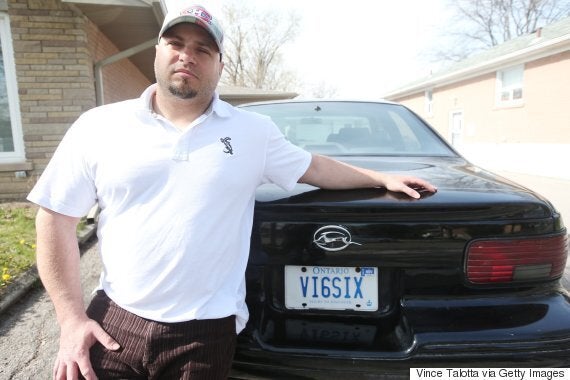 D'Aloisio says he's being forced to change his license plate because according the ministry it has "religious subject matter." (Photo: Vince Talotta/Toronto Star via Getty Images)
D'Aloisio wrote an appeal to the ministry explaining the significance of the letters and numbers. But his attempt to convince officials to lift the order to remove the plate was rejected.
Solution suggested by ministry
A spokesperson for the Ontario Ministry of Transportation told The Huffington Post Canada on Friday that all personalized plates are subject to a review if a complaint is filed.
The ministry revised its criteria for vanity plates in 2009 and existing plates were grandfathered into the new system.
"I really have no idea what the fuss is about."
Spokesperson Anne-Marie Flanagan suggested the department has reached a resolution with D'Aloisio.
"We think we have an alternate plate option that would meet the customer's rationale and also meet the established criteria for personalized plates," Flanagan said in an email.
"I really have no idea what the fuss is about," one woman commented.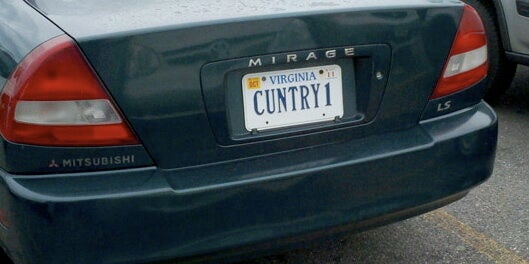 Accidentally Inappropriate Vanity Plates