MONTREAL — The Parti Quebecois is giving itself until the fall to choose a new leader to replace Pierre Karl Peladeau, party president Raymond Archambault said Saturday.
Archambault said the list of candidates should be finalized by the end of June, with an election to take place between Sept. 15 and Oct. 15.
The provincial opposition party named longtime member of the legislature Sylvain Gaudreault as interim leader on Friday, four days after Peladeau suddenly resigned.
Gaudreault said Saturday that he wouldn't interfere with the leadership race.
"It's my role as interim leader to stay the course, to be neutral, and to make sure the Parti Quebecois does its job as official opposition,'' he said at a news conference outside the party's Montreal headquarters.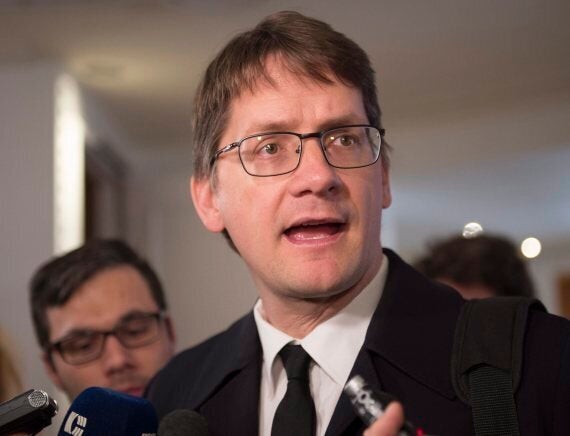 Sylvain Gaudreault was named interim Parti Quebecois leader on Friday. (Photo: CP)
Speaking at the same event, Archambault said the party needed to keep the costs of the leadership race down since it wasn't factored into the last budget.
Peladeau announced his political resignation Monday, saying he wanted to spend more time with his children.
Former cabinet ministers Alexandre Cloutier and Veronique Hivon are considered front-runners to replace him, although neither has confirmed whether they will run.
Cloutier will announce decision shortly, Hivon undecided
Cloutier, who was runner-up when Peladeau won last May, wrote on his Facebook page Saturday that his decision is made and he plans to announce it shortly.
He said he has been reflecting with friends and family "in order to make the best decision for everyone, and above all, in the interest of Quebec.''
Hivon said Friday she would continue to "seriously reflect'' on the matter before announcing whether she will throw her hat in the ring.
She is best known for tabling Quebec's right-to-die legislation.
The rules governing the leadership race will be announced at the end of May.
The next provincial election is set for the fall of 2018.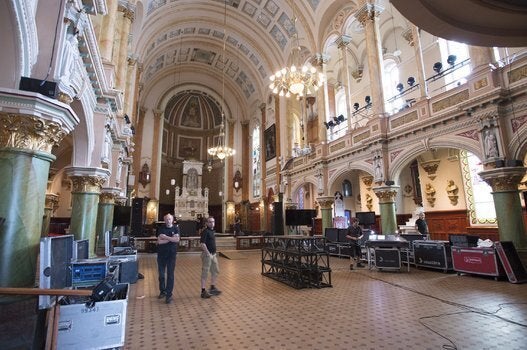 Pierre Karl Peladeau Weds Julie Snyder