A Muslim high school student in California said she's "saddened, disgusted, hurt and embarrassed" after she was wrongly referred to as "Isis" in her yearbook.
Bayan Zehlif said she doubts that the name Isis Phillips showed up under her photo in the annual by accident.
"The school reached out to me and had the audacity to say that this was a typo," the Los Osos High School student wrote on Facebook Saturday. "I beg to differ, let's be real."
Trevor Santellan, a student who worked on the yearbook, said there was a student named Isis Phillips, but that she'd transferred from the school earlier in the year.
"If anything, she's being racist against herself because she misinterpreted it and not us," he said.
On Friday, the yearbook team tweeted an apology, saying it should have checked each name more carefully.
The Council on American-Islamic Relations wants a full investigation into the incident, according to ABC7. Zehlif herself spoke out Monday from the group's headquarters.
"For something like that to happen to me, and the name ISIS to be used for me — knowing what it means for Muslims — it really hurt," she said.
The school district told the outlet that all of the yearbooks will be reprinted. Students who don't return theirs won't be able to walk at graduation.
You can see more on the story in the video above.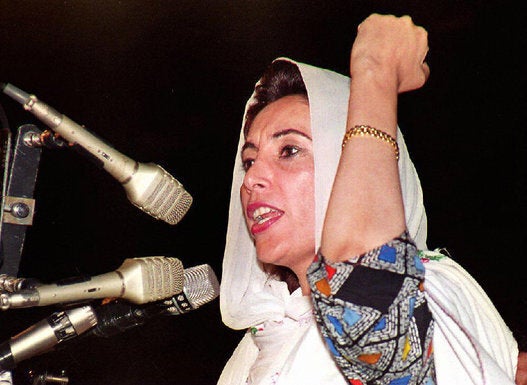 10 Badass Female Muslim Politicians You Need To Know