On my trip to Chicago this past week, I couldn't help but be inspired by the city's amazing architecture.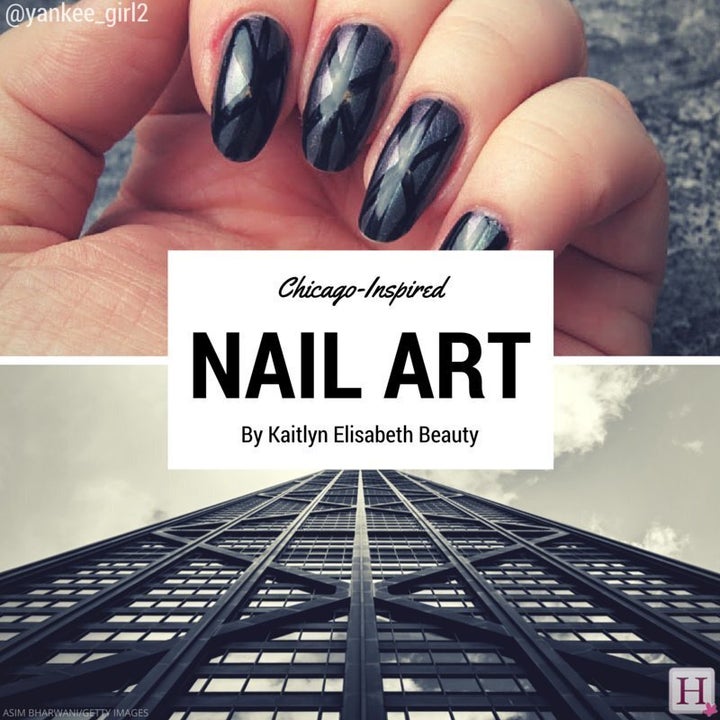 One of the nicest (and tallest) buildings is the John Hancock Center, which is a towering black building that features diagonal exterior tubing. Along with the vertical lines formed by the windows, this building is a geometric dream.
This nail art design is inspired by the lines of this structure, and is very easy to create!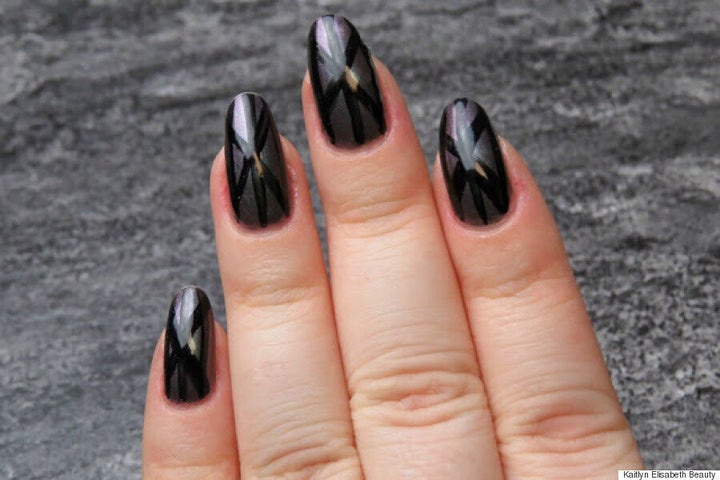 First, apply two coats of a metallic, duochrome grey polish to all nails, to mimic the look of the glass windows. Allow to dry for five to 10 minutes.
Using a nail art brush and black polish (or black nail art striping polish), create three vertical lines on the nail: one in the middle of the nail, and then one on either side of the nail. Use the same polish to create an X over top of the vertical lines.
Allow the design to dry for about five minutes before applying topcoat.
Polishes Used: Wet n Wild Black Creme, and Essence Chrome Paradise