It's no secret we here at HuffPost Canada Style are obsessed with matte lipsticks. Call it the Kylie Jenner effect, but for some reason, a matte lip seems much more laid-back and cool as opposed to an overly-glossed pout.
But then came along a new glossy formula that has me pushing my matte lipsticks to the bottom of my makeup bag: Nudestix's new Gel Color Lip + Cheek Balm.
I've already been a fan of the Canadian makeup brand for quite some time, so when I heard that they would be launching a gel formula of their Lip + Cheek pencils, I knew I had to try it right away. And once I got my hands on a couple of pencils, I became an instant convert.
The great thing about this Lip + Cheek balm is that it's super moisturizing and not sticky, because we all know how much it sucks to have your hair stick to your gloss on a windy day. It's loaded with hydrating lip-protecting plant oils derived from rapeseed, sunflower, cotton seed and soybean, which makes it truly go on like a balm, rather than a gloss. And the pencil makes it super easy to line and fill your lips — just be cautious not to push too hard, or you'll risk breaking the colour stick, like I did.

But what I love most about it is the finish — not overly glossy, but gives you that juicy, wet look that's perfect for the summer months. My only complaint is that the colour is not as long-lasting as Nudestix's Intense Matte Lip + Cheek Pencil, but I'm willing to let that slide.
And as with the rest of Nudestix's products, this Gel Color Lip + Cheek Balm is multifunctional and makes a great blush, too! It also comes in Nudestix's signature tin (complete with a mirror on the other side of the lid for easy, on-the-go touchups) and of course, a sharpener.
My fave colours from the collection? Wicked (which I've dubbed my glossy alternative to Nudestix's Intense Matte Lip + Cheek Pencil in Raven that I've been wearing religiously for the past month) and Haven, which is my new go-to nude shade (I line my lips with Charlotte Tilbury's Lip Cheat Lip Liner in Iconic Nude underneath for a bit of added colour).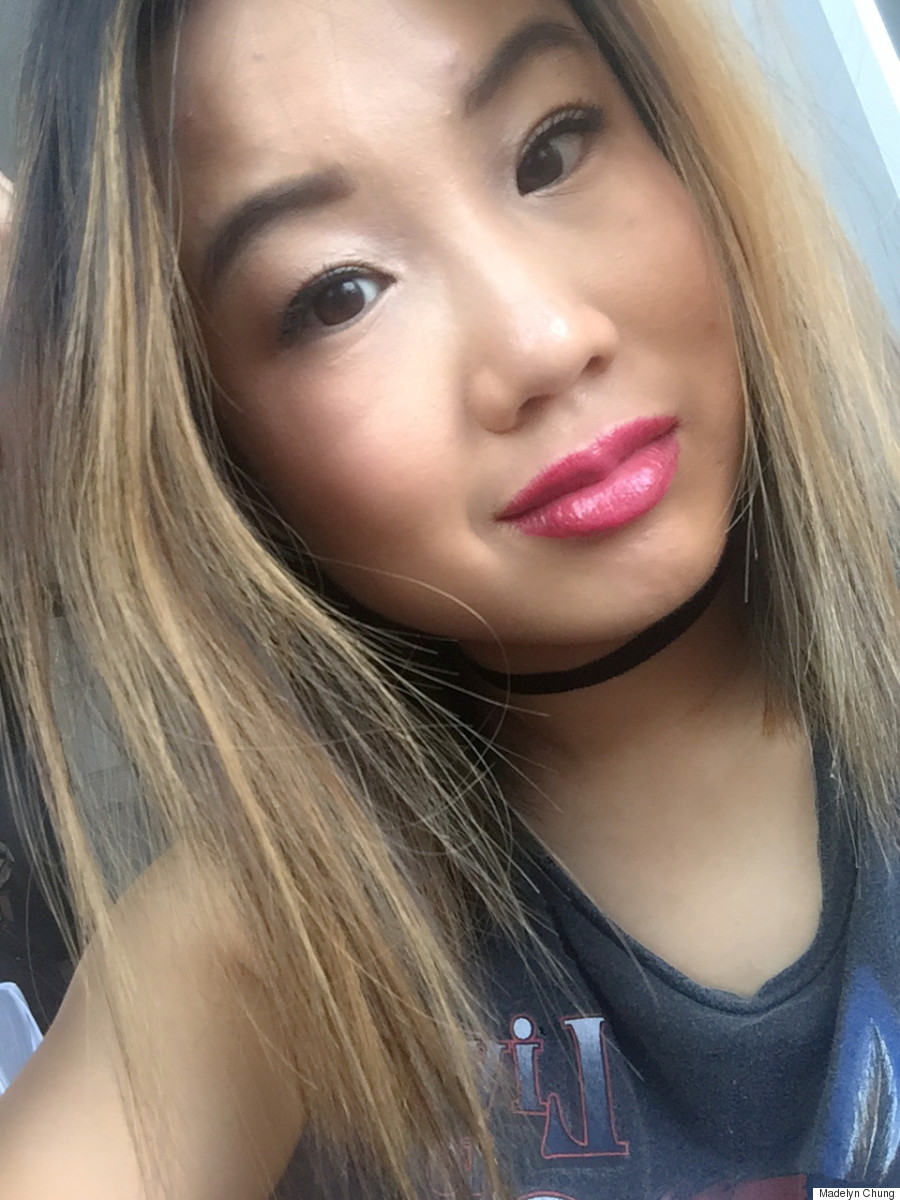 Here I am wearing Nudestix's Gel Color Lip + Cheek Balm in Wicked.
Nudestix's Gel Color Lip + Cheek Balm is available at Sephora in six nude and two berry/red shades for $28 each.
Follow Huffington Post Canada Style on Pinterest, Facebook and Twitter!
Also on HuffPost
HuffPost Canada Editors And Contributors' Fave Lipsticks