Kim Tucci and her husband Vaughn, from Perth, welcomed four daughters and a son in January.
The odds of conceiving quintuplets naturally are one in 55 million, making Tucci's birth story quite spectacular. Not only that, but on the Facebook page for her blog, the mom revealed that she and her husband originally thought they were expecting twins.
"I was moved to another machine for a clearer view and had the head doctor come in and double check the findings. She started to count ONE, TWO, THREE, FOUR, FIVE!!! Did I hear that correctly?? FIVE??" the mom explained on Facebook.
"My legs start to shake uncontrollably and all I can do is laugh. Time to call my husband. When I called him from the ultrasound room I don't think he believed me at first, he quickly drove down to the ultrasound place. I could see the excitement in his face he told me, 'We can do this.'"
Since doctors told the expectant mom that her babies could arrive as early as 28 weeks, Tucci and her husband decided to do a special maternity photoshoot four weeks prior. Australian photographer Erin Elizabeth Hoskins took the stunning images and also shot photos of the infants once they were born.
Now that the Tucci family has quickly grown from five to 10, the family has to take three vehicles if they want to go anywhere. As a result, the Tuccis have set up a GoFundMe page to raise money for a van big enough to carry the whole brood. As of Tuesday, they have raised over $32,900 of their $40,000 goal.
Despite the difficult pregnancy, the happy mom-of-eight told Australia's "60 Minutes," "No-one thought I could do it, and I did, I showed everyone in my life."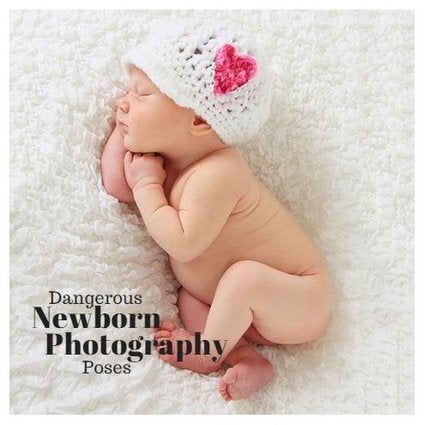 Dangerous Newborn Photography Poses