When Beyoncé dropped her latest visual album "Lemonade" in April, not only did she break the internet with her riveting new sound, but with lyrics like "What a wicked way to treat the girl that loves you," "Who the f*ck do you think I is? / You ain't married to no average bitch boy," and the now infamous line "You better call Becky with the good hair," Queen Bey definitely caused quite a stir online.
Naturally, this prompted fans and listeners alike to speculate that her husband of eight years, rapper Jay Z, had had an affair.
But according to Beyoncé's mom, Tina Knowles, the album isn't necessarily about "The Blueprint" hit maker, or any one situation in particular.
"It could be about anyone's marriage," mama Knowles told ABC 13 in Houston on Sunday. "I think that everybody at one time or another has been betrayed and lied to and it's about the pain — and it's about the healing process — and it's about how do you get past that and move on."
And the 62-year-old fashion designer is no stranger to dealing with tumultuous relationships.
Back in 2011, she split from husband of 31 years, Mathew Knowles, after a reportedly rocky union.
But when all was said and done, the mother-of-two credits her daughters, Beyoncé and Solange Knowles, for helping her get back on her feet.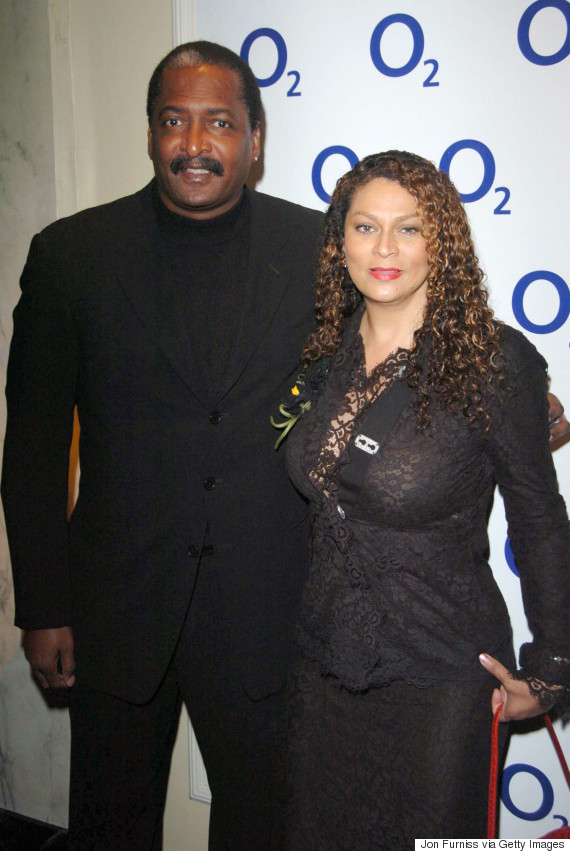 "I remember my first little pity party and I called them crying and you know, they all came," she recalled. "We had a slumber party, we watched old movies all night and ate ice cream — it was very healing."
"My children are my rock. Its just been the best gift God could have given me."
But luckily for Knowles, it seems as though the second time was a charm when it came to romance.
Two years after her divorced was finalized, the Texas native found love again with actor Richard Lawson, who she wed last year. And according to her Instagram page, the pair appear to be in marital bliss.
As for Beyoncé and Jay Z, despite the speculation, the powerhouse couple seem to be doing just fine.
According to ETOnline, the pair were spotted out in NYC last Thursday at Mamo restaurant with daughter Blue Ivy. A source even reported that the two looked "lovey-dovey and happy," and were hand-in-hand as they walked in and out of the restaurant.
Looks like mother knows best!
Also on HuffPost