Just last month, oil prices went up with the news of an OPEC meeting that wasn't even happening.
It came after an unsuccessful summit in Doha, Qatar, where members such as Saudi Arabia and Iran couldn't come to an agreement to cap production (Iran did not attend) and, hopefully, stem a drop in prices that had persisted since 2014.
But the fact that prices jumped at the news is a testament to just how much influence the cartel of oil-producing nations has on global markets.
It's an influence that could be waning as the organization fails to present a unified front, if an ally to Russian President Vladimir Putin can be believed.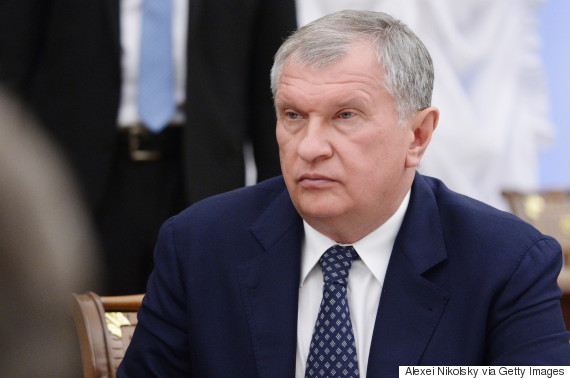 Igor Sechin attends a meeting oat Moscow's Kremlin on Feb. 1, 2016. (Photo: Alexei Nikolsky/TASS via Getty Images)
OPEC was formed in 1960, as an organization of oil-producing nations such as Saudi Arabia, Iraq, Iran, Kuwait and Venezuela.
Together, they have enormous influence over international prices because they produce approximately 40 per cent of Earth's crude oil, according to the Energy Information Administration (EIA).
But today, Igor Sechin, the executive chairman of oil company Rosneft, which is majority owned by the Russian government, told Reuters that OPEC has "practically stopped existing as a united organization."
In recent months, Russia, which is not an OPEC member, had talked about cooperating with the organization as members such as Saudi Arabia increased production and tanked oil prices. The move has wreaked havoc on oil-dependent economies around the world — including Russia's.
Sechin, however, opposed any cooperation plan — and now OPEC has found itself wracked by division, as Saudi Arabia and Iran engage in a price war and refuse to cap production.
He told the news agency Rosneft was skeptical from the very beginning about reaching any joint agreement with OPEC's involvement in current conditions.
"Just to remind you, the only one question with which we responded to those who were interested to know our position: 'Who should we agree with, and how?' The development of the situation has clearly shown we were right."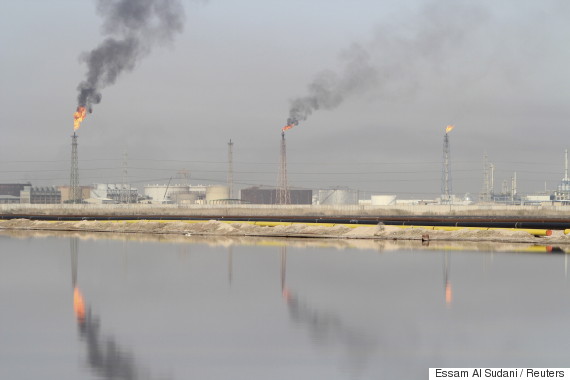 A general view shows a lake of oil at Al-Sheiba oil refinery in the southern Iraq city of Basra on Jan. 26, 2016. (Photo: Essam Al-Sudani/Reuters)
Sechin is far from the first to question OPEC's ongoing influence in oil markets.
Last year, Edward Morse, Citigroup's global head of commodities research, said in a report that America's production of shale oil "has created a sort of existential threat to Saudi Arabia and OPEC," CNN reported.
The shale play made America the world's biggest producer of oil, he said. And that status took away OPEC's ability to influence prices in a way that serves its interests, after dominating markets for almost 50 years.
So now OPEC members are working to regain market share by increasing production and driving out players that can't make as much money at lower prices.
But there's division inside OPEC about that plan, CNN reported in January. Members such as Venezuela and Algeria want bigger players such as Saudi to lower production because the glut of oil is hurting their economies, too.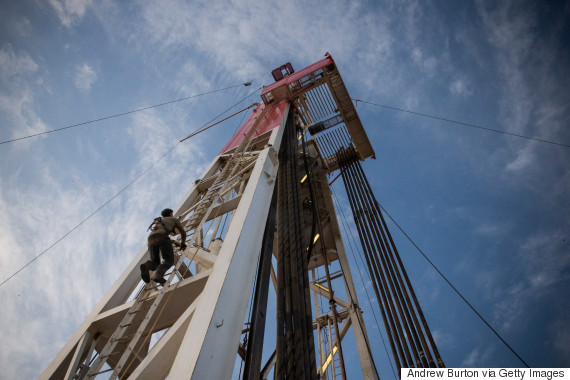 An oil derrick at a shale formation outside Watford City, N.D. (Photo: Andrew Burton/Getty Images)
Not everyone agrees that OPEC is dead just because its members can't currently agree on capping production.
Forbes writer Ellen Wald noted on Monday that predictions of OPEC's demise often come from weaker members (perhaps Algeria or Libya) who don't control as much oil as countries such as Saudi Arabia.
Such nations often suffer from lower prices because their economies are so dependent on the resource, she wrote.
But ultimately, those countries need OPEC to survive so that it can lift prices once more and, hopefully, members' revenue, Wald wrote.
OPEC's board of governors meets again in Vienna on June 2.
Analysts can re-evaluate at that time how strong the organization really is.
Also on HuffPost