There's no question that the Fort McMurray wildfire hit the oilsands hub hard.
As many as 1.1 million barrels per day have been taken out of production, and 12 operations have been closed — and then there's the 88,000 people displaced by the wildfire.
But economically, there's some good news: the impacts of the fire aren't as bad as they could've been.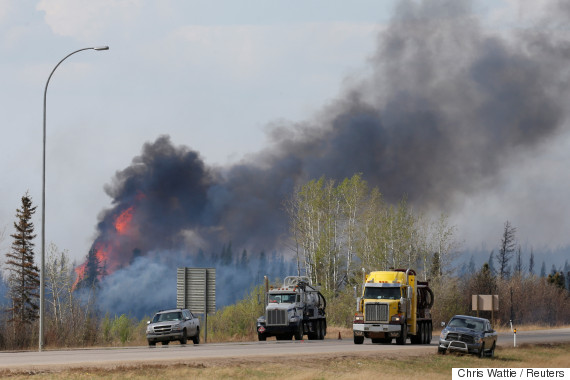 Bloomberg took a survey of 10 economists to see how the shutdown of oilsands activity might hurt Canada's economy in a worst-case scenario.
The midpoint of their estimates showed that the news agency expected the fire to shave 1/10th of a percentage off of Canada's economic growth this year.
Despite that, they expect the economy to grow by 1.6 per cent.
That's consistent with a forecast by BMO Capital Markets, which has cut its expectation for Canadian GDP growth from 1.8 per cent to 1.6 per cent this year.
"The worst fears have not been realized," BMO economist Benjamin Reitzes told Bloomberg.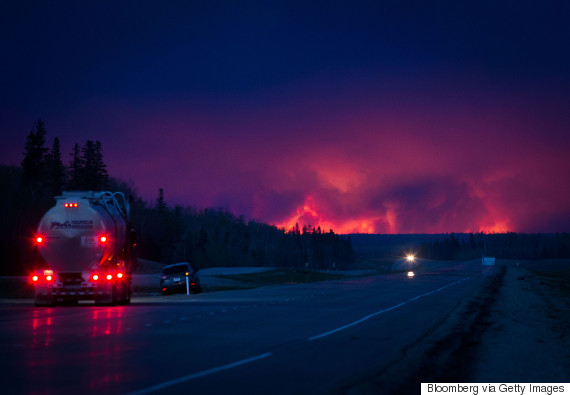 A truck drives on a highway as a wildfire burns south of Fort McMurray, Alta. on May 4, 2016. (Photo: Darryl Dyck/Bloomberg via Getty Images)
Analysts expect oilsands operations in Fort McMurray to start up again within weeks.
None of the oilsands facilities were damaged in the wildfire, except for minor burns at Nexen's operation.
But Steve Williams, the CEO of Suncor, which owns one of the biggest positions in the oilsands, said plants wouldn't start up again unless it was safe — and any environmental concerns would be tackled first.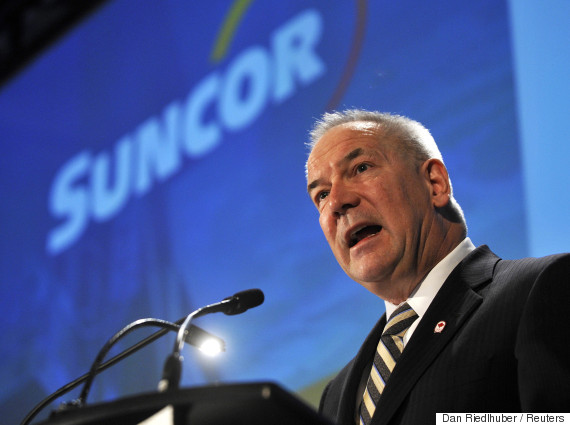 Suncor CEO Steve Williams. (Photo: Dan Riedlhuber/Reuters)
Insured losses from the wildfire were estimated at $9 billion — the equivalent of about 0.5 per cent of Canada's GDP.
Nevertheless, Alberta could be set up to feel some pain even as things start looking up for the national economy.
Unemployment in the province currently sits at 7.2 per cent, and one analyst expects that to rise to 15 per cent next month.
Also on HuffPost: