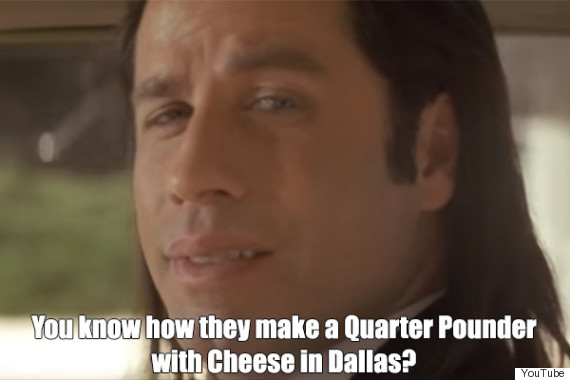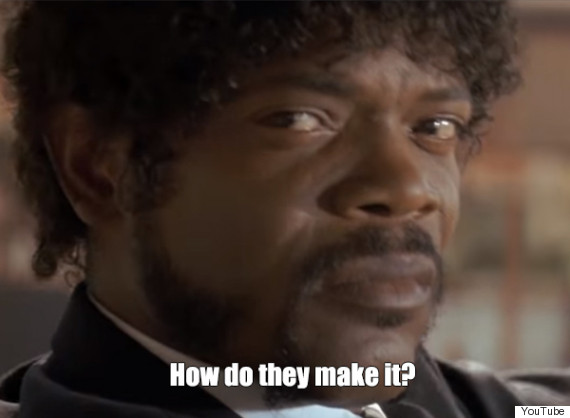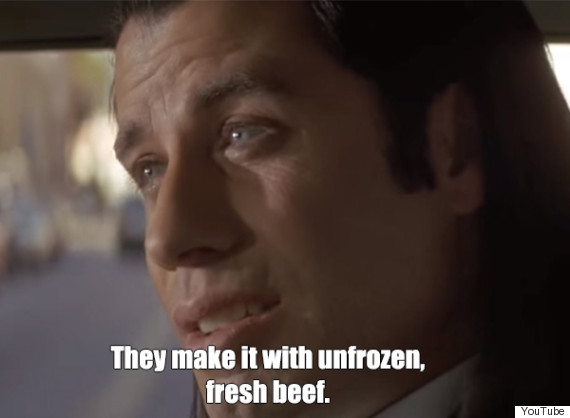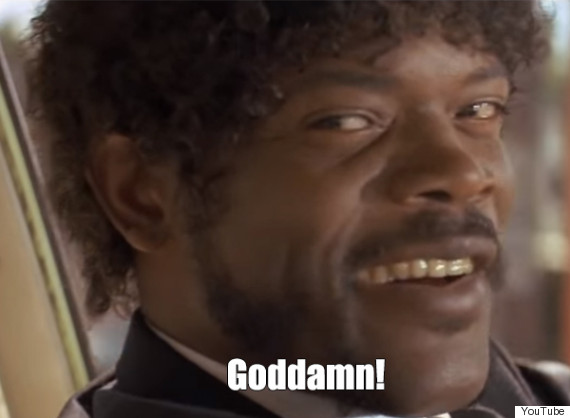 OK, that's not quite how the "Royale with Cheese" scene goes in "Pulp Fiction."
But John Travolta is right: McDonald's is testing fresh, unfrozen beef in a variety of burgers at 14 locations, according to Nation's Restaurant News.
The test is being conducted on menu items including the Quarter Pounder with Cheese, the Double Quarter Pounder with Cheese, the Bacon Clubhouse Burger and the Homestyle Burger.
"Like all of our tests, this one too is designed to see what works and what doesn't within our restaurants by considering the operational experience, customer response, price points and other important information, which may inform future decisions," Lisa McComb, a McDonald's spokeswoman, told the website in an email.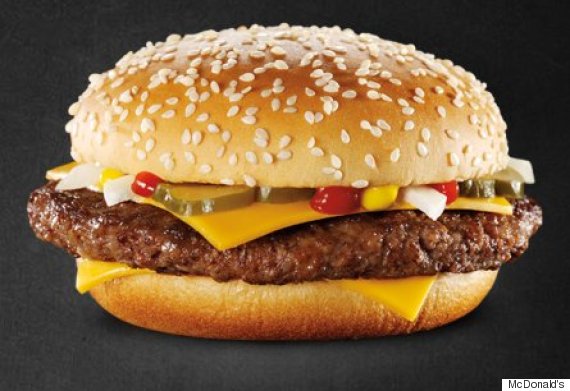 The experiment comes as the fast food chain reinvents itself after a period of sluggish sales.
CEO Steve Easterbrook is leaving no stone unturned in an effort to draw customers. The company has even introduced bigger font on receipts to ensure staffers don't screw up orders.
Other measures have included introducing an all-day breakfast menu in the U.S., which began last fall.
The change has helped to lift sales by 5.4 per cent at particular locations and push them to a third straight quarter of growth.
But that's not all McDonald's is doing.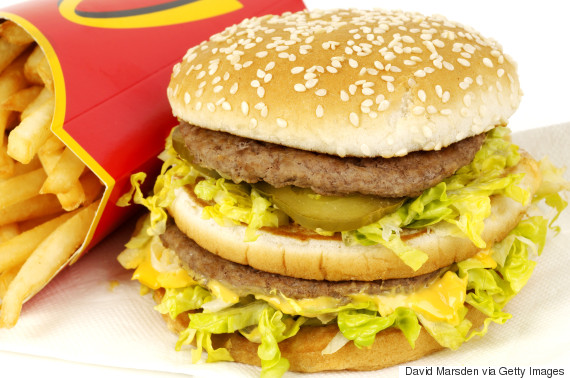 The chain is also experimenting with bigger and smaller Big Mac burgers, which are being tested in Dallas.
The "Grand Mac" burger has two beef patties weighing one-sixth of a pound each. The "Mac Jr.," meanwhile, has only one layer of beef.
It's also trying out healthier McNuggets.
In other words, there are all kinds of ways you can change the dialogue from "Royale with Cheese" now.
Also on HuffPost:
Nutritionists At McDonald's