When it comes to drugstore mascaras, one tube usually doesn't fit all. However, it turns out that there's one drugstore mascara that's proving to be the best of the bunch.
After asking several fashion and beauty editors across Canada what their fave drugstore formulas were, there was one mascara that was the most popular among the rest: Maybelline Lash Sensational. The editors raved about the lifting and lengthening properties and the "fan-like" effect it had on their lashes.
L'Oreal Paris' Voluminous was the next top pick, and there were also faves from COVERGIRL.
Read on below to see the best drugstore mascaras on the market, according to Canadian fashion and beauty editors.
Maybelline Lash Sensational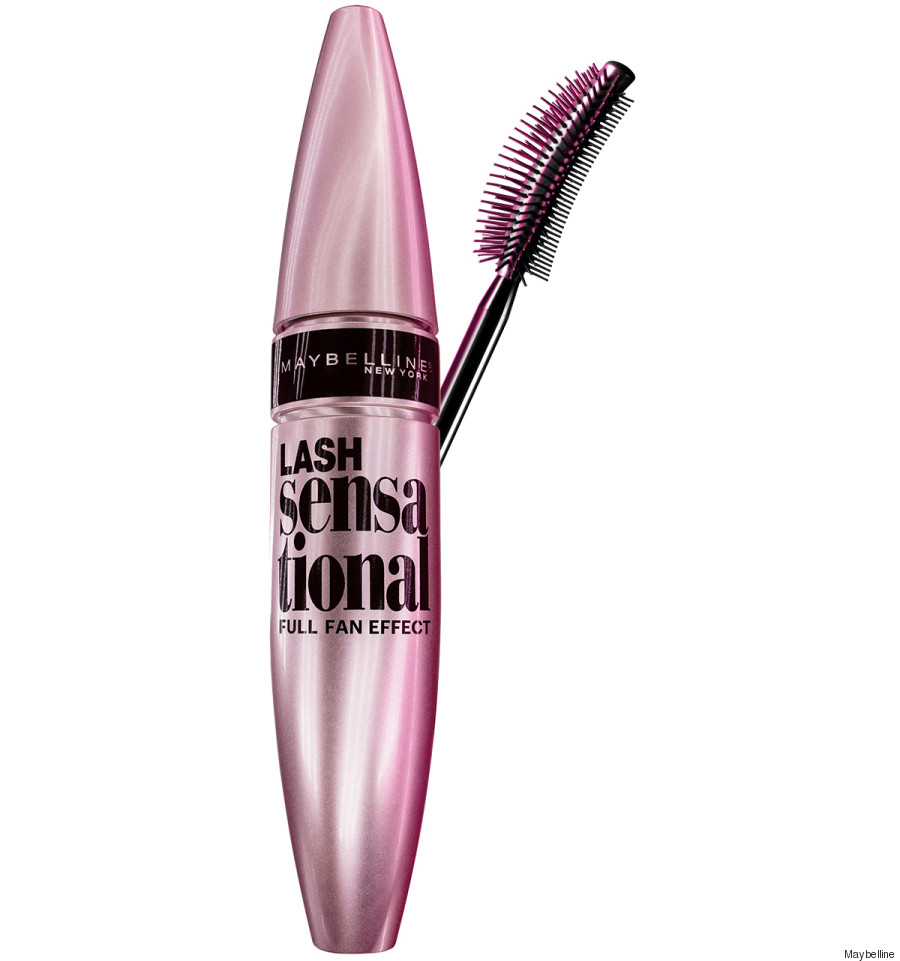 "This mascara lifts and lengthens my mascara better than any other I've tried (and I've tried A LOT). You can completely toss out your lash curler because the thick formula holds your lashes upright all day (kind of like a really good hairspray). Bonus, it never ever flakes." — Sara Koonar, editor-in-chief, 29secrets.com.
"This mascara coats every lash from the very base of the root up to the tip while separating them and fanning them out. The result is a wide-eyed, fluttery look that gives you lashes you didn't even know you had." — Jessica Desjardins, founder and creative director, Beautezine.com. (You can see Jessica using the mascara in action here.)
"I'm geeking out large about Maybelline Lash Sensational Full Fan Effect mascara. It's so good. I have bitsy, wimpy little lashes that are invisible sans makeup. This no-clump formula has a clever brush that loads lashes up via short bristles on its inner curve, and longer comb-like teeth on its back for pulling the mascara up and out. Maybelline Lash Sensational Full Fan Effect gives me exactly what it promises, fuller, longer lashes that fan out beautifully like expensive, natural-looking falsies. Adore." — Janine Falcon, founder, imabeautygeek.com.
"I used to always hop from mascara to mascara, but ever since I've tried Maybelline's Lash Sensational, I haven't looked back. This mascara lifts, thickens and defines my thin, straight lashes and really does give a fanned-out look that's noticeable, even with my monolids!" — Madelyn Chung, style editor, HuffPost Canada.
Maybelline Great Lash Mascara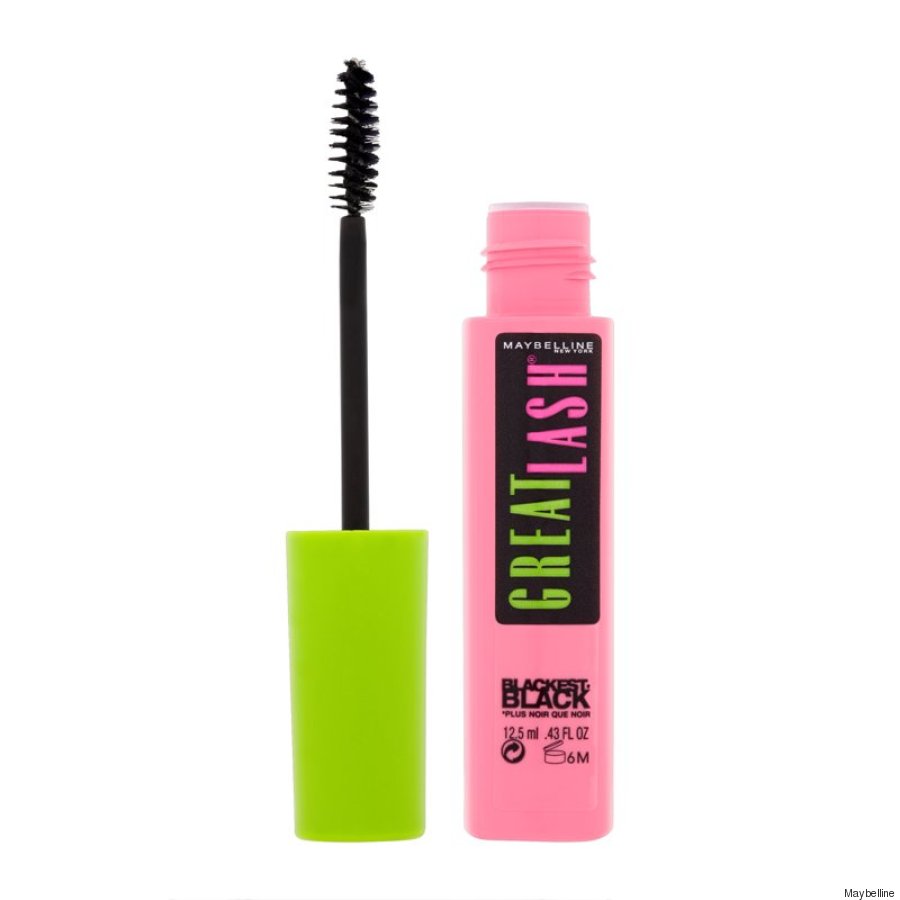 "My favourite is everyone's favourite, Maybelline Great Lash. There's a reason why it's the OG bestseller. I love that the brush is small and easily manipulated and that it can be super subtle with one layer, or dramatic if you pile it on. It's quite simply the best!" — Emily Ramshaw, senior editor, The Coveteur.
L'Oreal Paris Voluminous Million Lashes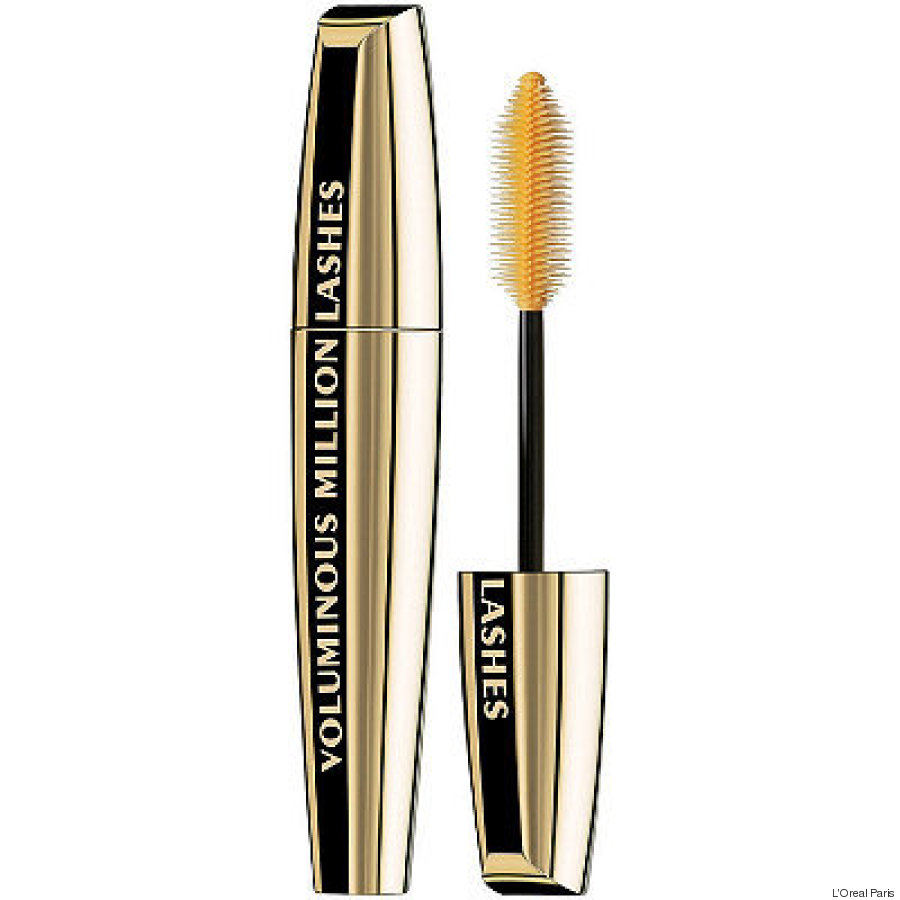 "My favourite drugstore mascara is L'Oreal Paris Voluminous Million Lashes. I basically like my lashes to look NSFW at all times, and this one does the trick. It gives me thicker, longer and more intense lashes after just one coat (not that I've ever stopped there) and doesn't clump or flake. What more could I ask for?" — Souzan Michael, associate digital editor, fashionmagazine.com.
COVERGIRL The Super Sizer Fibers Mascara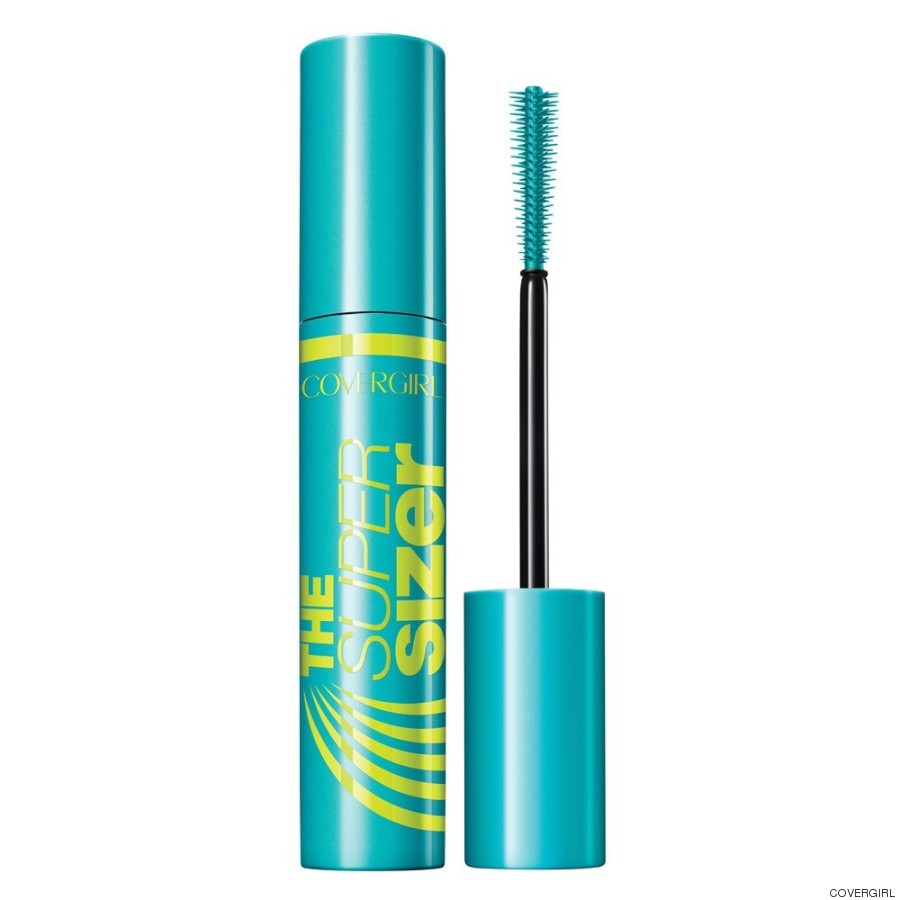 "Part of my job is testing out new products, but Covergirl's mascara is one of the ones I always go back to. I love the formula for lengthening and curling lashes, and keeping me—hopefully— looking bright-eyed on days when I'm not. Plus, at less than $10 for a tube, its all the proof you need that the best in beauty doesn't have to cost a ton." — Carly Ostroff, assistant digital editor, TheKit.ca.
COVERGIRL Clump Crusher Mascara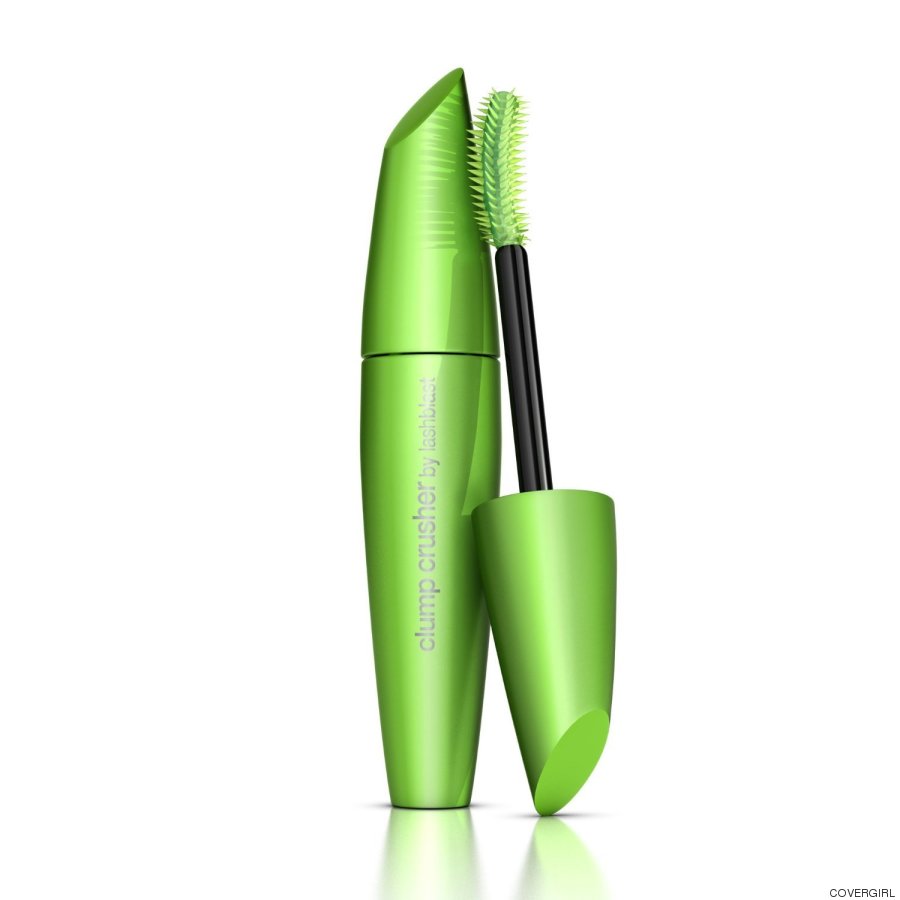 "I like to refresh my mascara every two months, so finding one for under $10 that plumps, lengthens and separates my lashes felt like striking gold. I even it bring it every time I get my makeup done, because I have yet to try a mascara at any price point that delivers like this one!" — Janna Zittrer, editor-at-large, LOULOU.
L'Oreal Paris Voluminous Mascara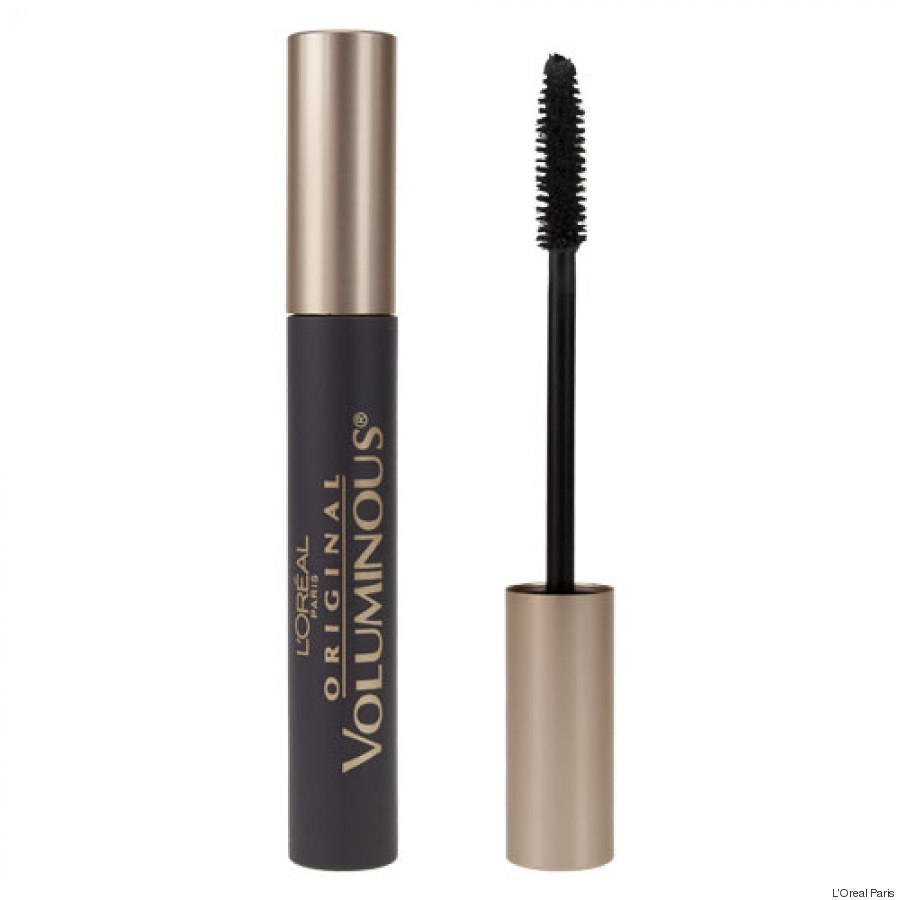 "To be honest, there are a lot of really great drugstore mascaras so it's hard to narrow it down to just one...but if I have to pick, I'd say L'Oreal Voluminous. It's a classic and it really gives great lift and curl. They weren't exaggerating when they came up with the name." — Sam Spiesman, managing editor, slice.ca.
"I'm one of the rare breed that does not believe fuller, blacker, and longer always equal better when it comes to mascara. Most days, I just want a little gloss and definition, and something that will set the curve from my lash curler. My old standby is always L'Oreal Voluminous mascara. The buildable formula and soft (not stiff) texture mean I can layer one as much or as little as I please, and perfect bristle brush combs through lashes to define and separate without ever clumping." — Jen Masseau, assisant design editor, House & Home.
Follow Huffington Post Canada Style on Pinterest, Facebook and Twitter!
Also on HuffPost