Lord Conrad Black can't seem to stop running headfirst into the law.
The latest to stand in his way? Canada Revenue Agency, which The Globe and Mail reports has put a hold on the sale of his Toronto mansion over claims of unpaid taxes.
The CRA put two liens on the property: One for more than $12.3 million in unpaid taxes, and another reportedly on behalf of the U.S. Internal Revenue Service, for more than $2.7 million in unpaid taxes, according to documents obtained by the Globe.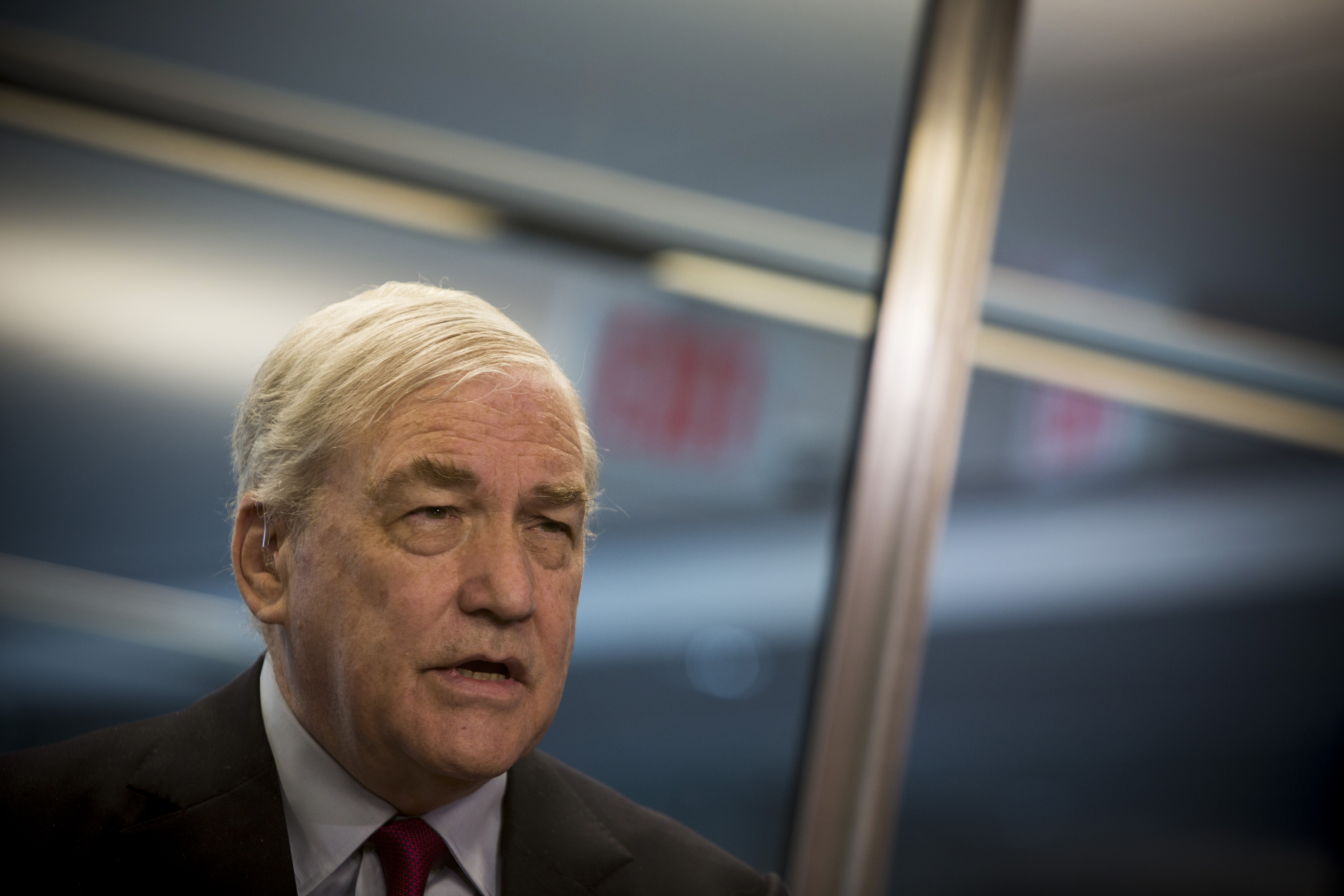 Conrad Black, former chief executive officer of Hollinger Inc., speaks during an interview in Toronto, Ontario, Canada, on Wednesday, July 31, 2013. (Brent Lewin/Bloomberg via Getty Images)
Black put his 23,000-square-foot, nine-bedroom palace in the Bridle Path on the auction block in February.
Then things got strange. The house was sold to a bidder even before the auction began, and for about $5 million less than the $21.8-million asking price. The buyer remains unidentified.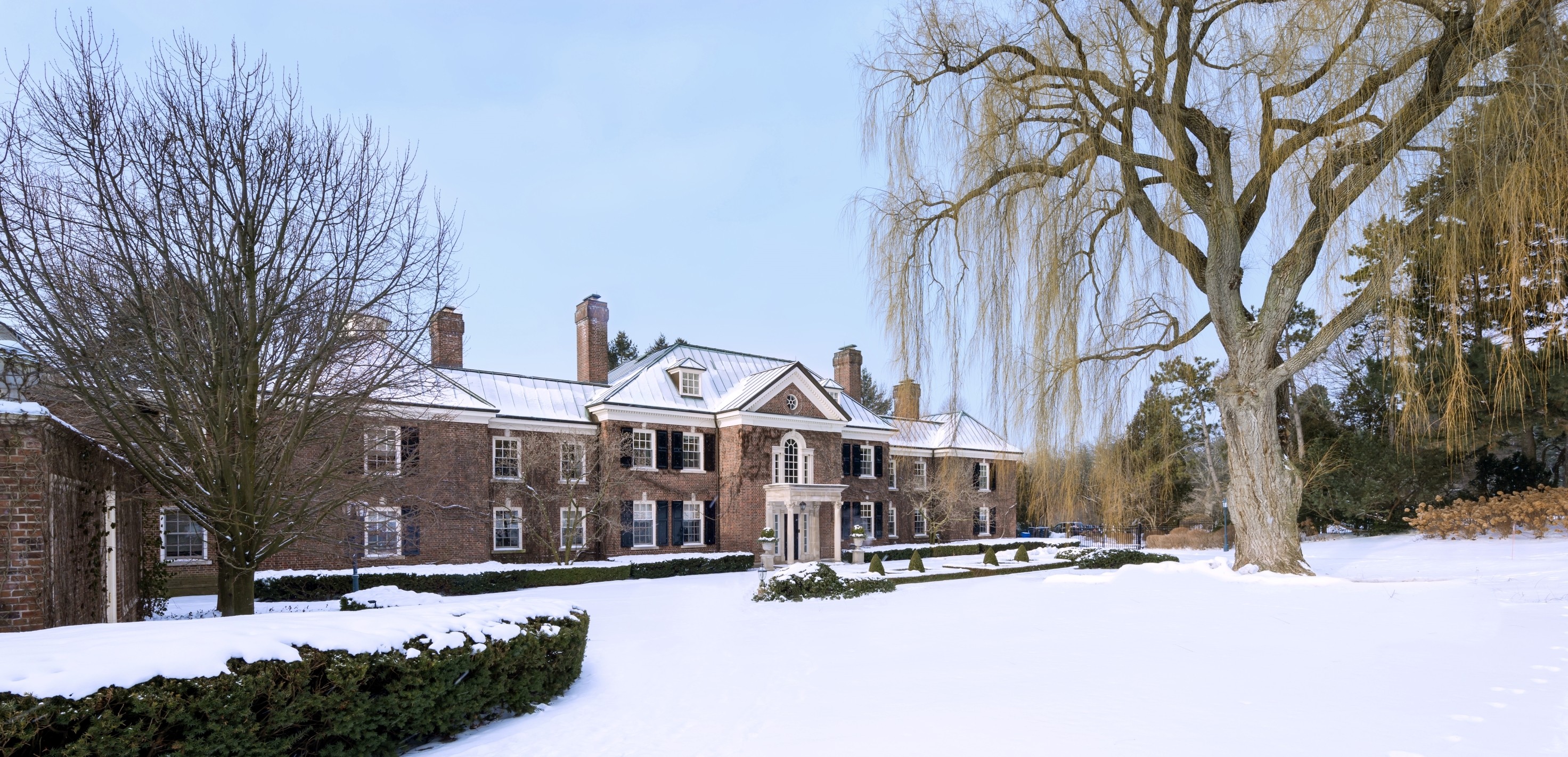 Conrad Black's mansion in the Bridle Path went on the auction block earlier this year. (Concierge Auctions)
And it turned out Black would continue living in the property, seemingly in a sort of private-home "sale-leaseback" scheme.
Black told the Globe in an email that the liens on his house are "nonsense, but a legal matter we'll work out judicially."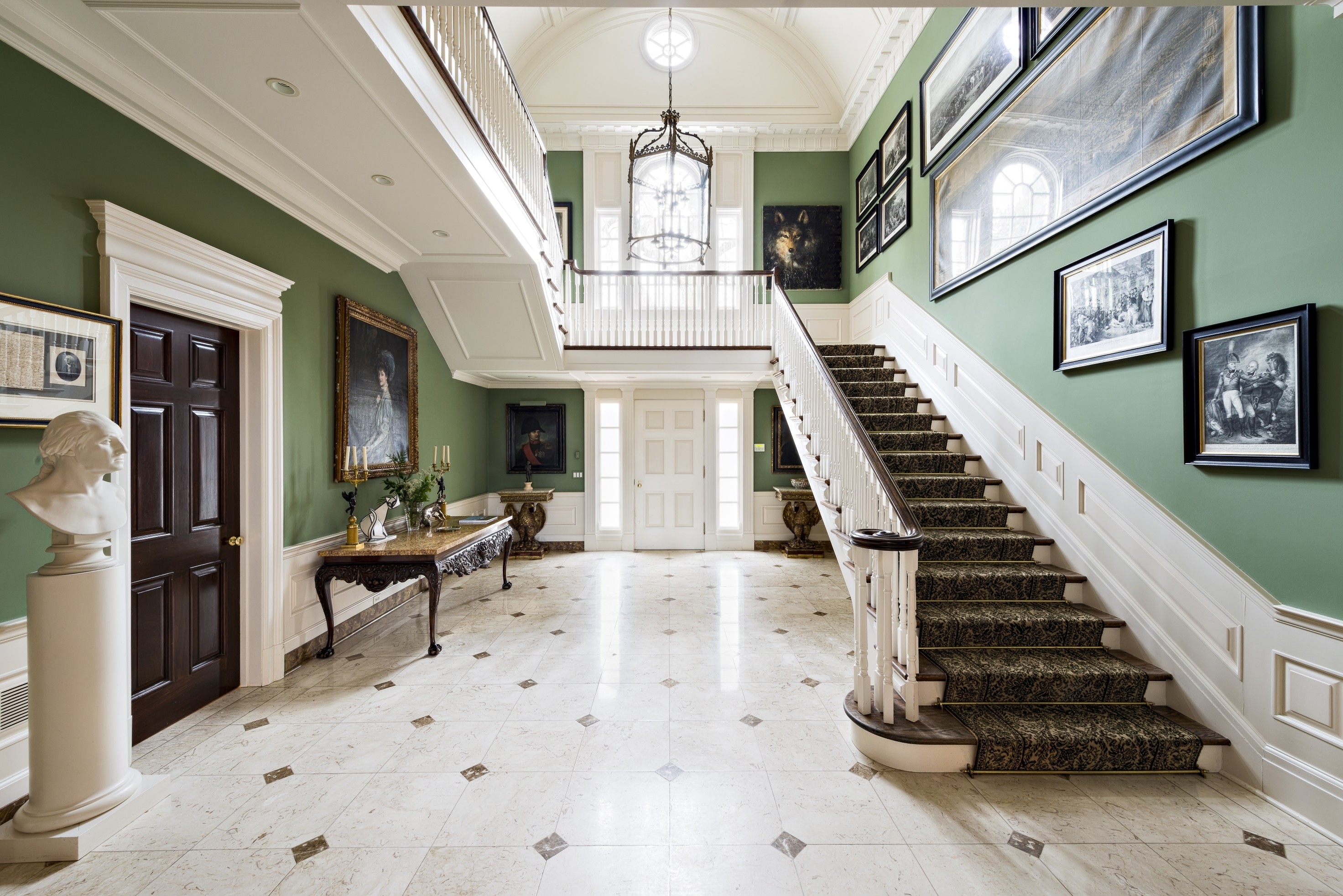 (Concierge Auctions)
Black's newspaper empire once spanned the world and included the National Post, the Daily Telegraph in the U.K., the Jerusalem Post and the Chicago Sun-Times.
Black was accused of diverting funds from his holding company, Hollinger International. He served a total of 37 months in prison after being convicted in a U.S. court in 2007 of three counts of fraud and one count of obstruction of justice. Two of those charges were overturned on appeal.
Also on HuffPost
Prince's Toronto House For Sale