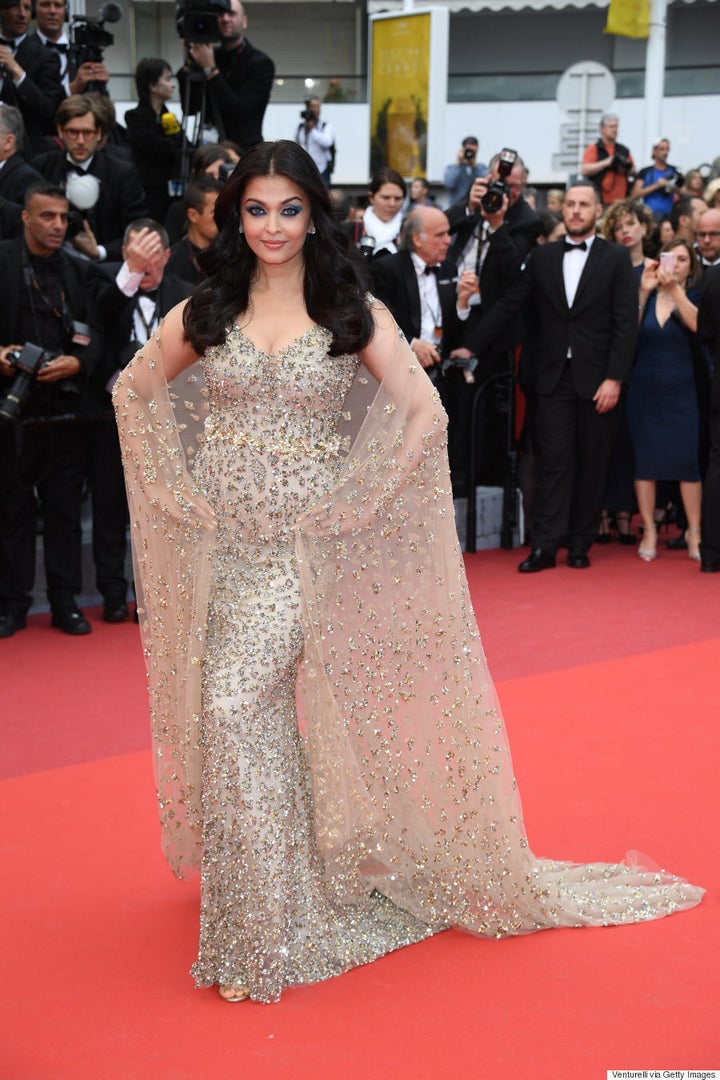 But on Sunday, the 42-year-old former Miss World winner played it safe no more, donning purple lipstick to the premiere of "From The Land Of The Moon" at the French film festival.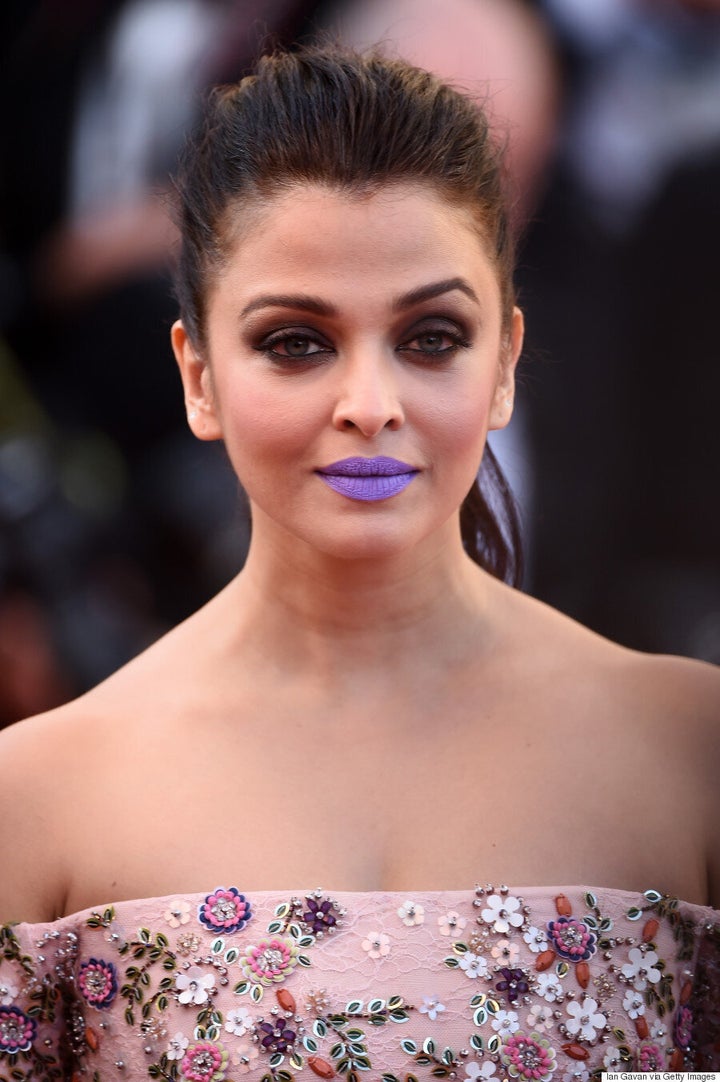 And naturally, the Internet went wild.
"Did Aishwarya kiss a smurf this time before she walked the red carpet at Cannes?" wrote on Twitter user.
"petition for aishwarya rai to fire her make up artist. what are those purple lips," tweeted another.
But being the goddess she is, Rai couldn't care less about the haters.
"I was not nervous (about the Cannes look) as it has been 15 years (since I have been) representing L'Oreal here. I enjoy fashion and I treat it like art," she told the Indian Express. "So it doesn't stress me out. It doesn't get me nervous... I am a professional."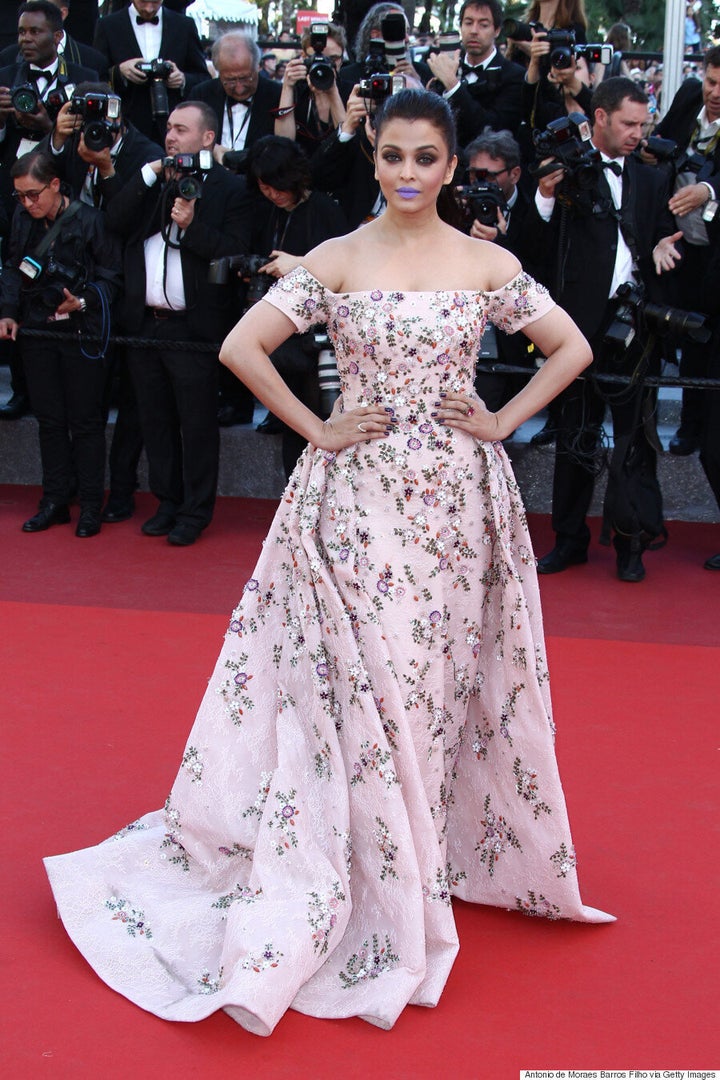 As for the rest of her ensemble, Aishwarya wore a Rami Kadi off-shoulder pink dress adorned with floral embellishments. Her long locks were pulled up into a glam pony and a sexy, smoky eye complemented her bold lip colour without drawing attention away from it.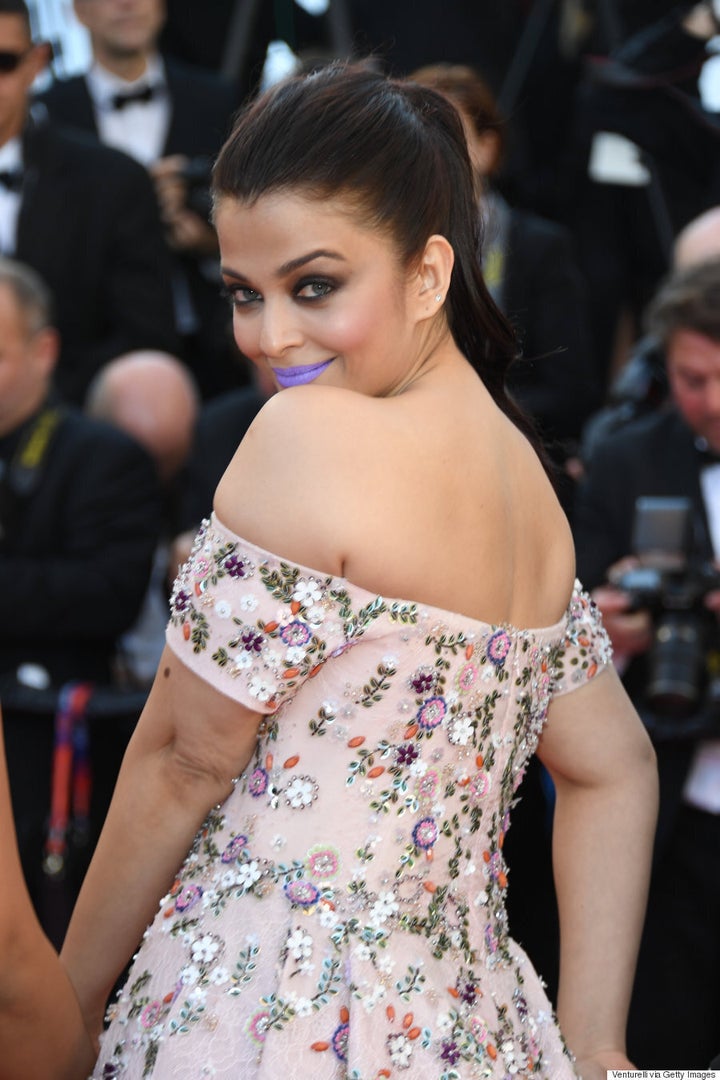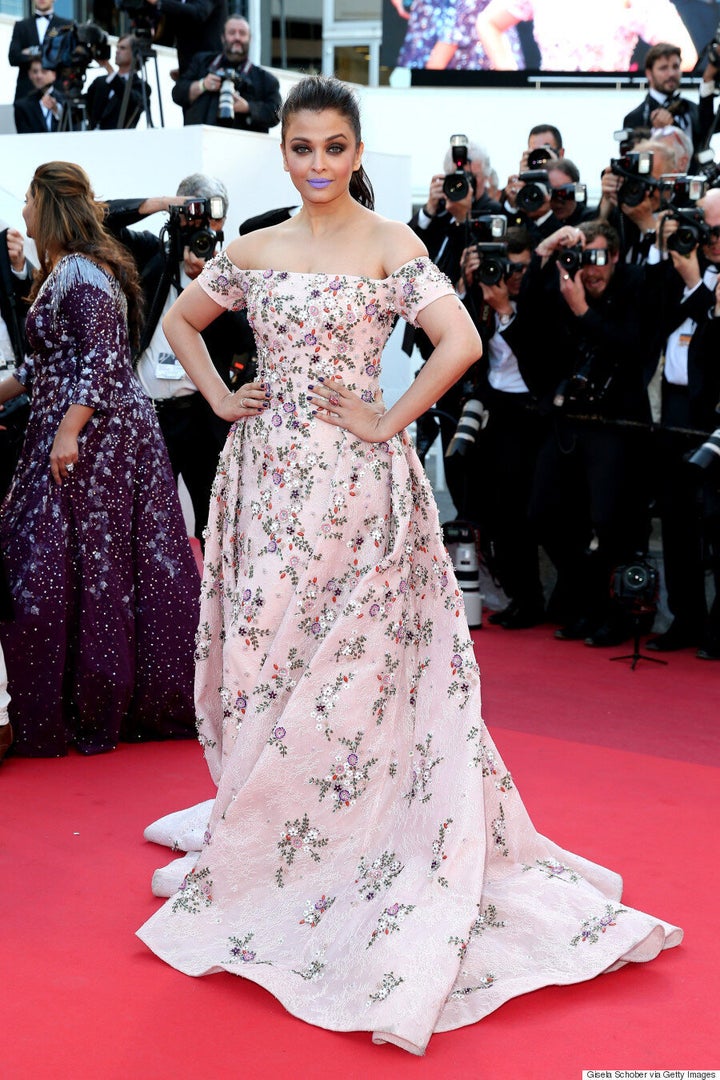 And the Cannes glamour didn't stop there for Aishwarya — on Saturday, the Indian actress went full-on Bollywood glam for the premiere of "The BFG."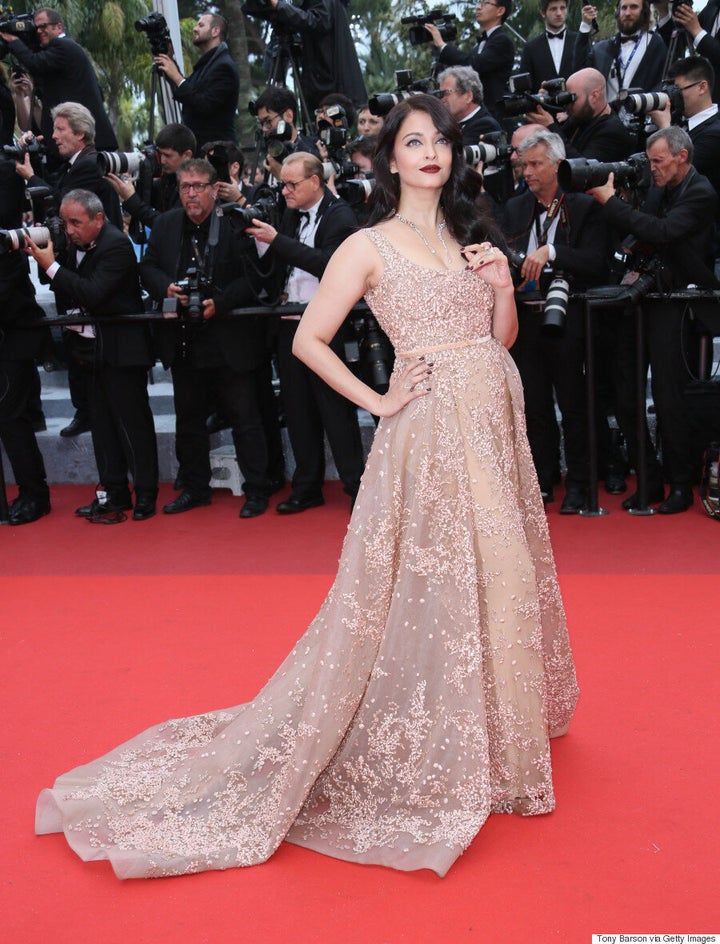 Donning a soft pink Elie Saab haute couture gown, Rai was the picture of elegance, especially with her soft waves and dark red pout.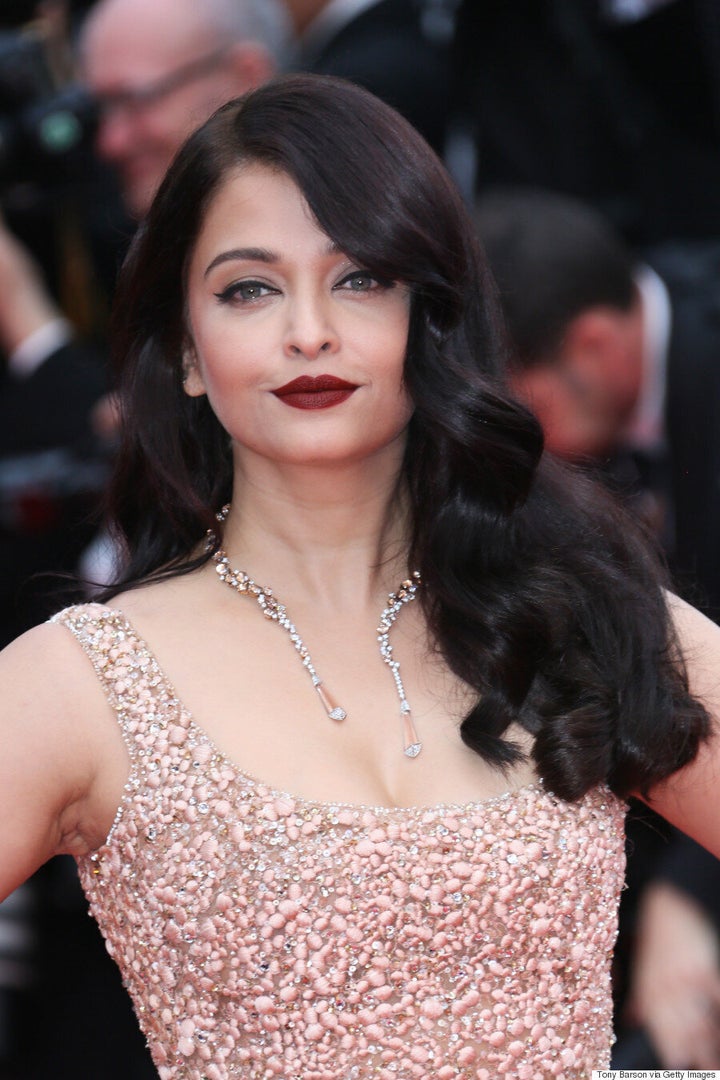 Keep the looks comin', Aishwarya!
For more red carpet looks from the 2016 Cannes Film Festival, check out the gallery below: