Billionaire investor George Soros believes the stock market is headed for a 2008-style meltdown, so he's betting on Canadian gold instead.
Soros, who became famous overnight in 1992 with a huge bet against the British pound, disclosed Monday that he bought 19 million shares of Toronto-based Barrick Gold Corp., the world's largest gold producer.
That investment is worth about $475 million at current market prices, and gives Soros 1.7 per cent of the company, according to Bloomberg.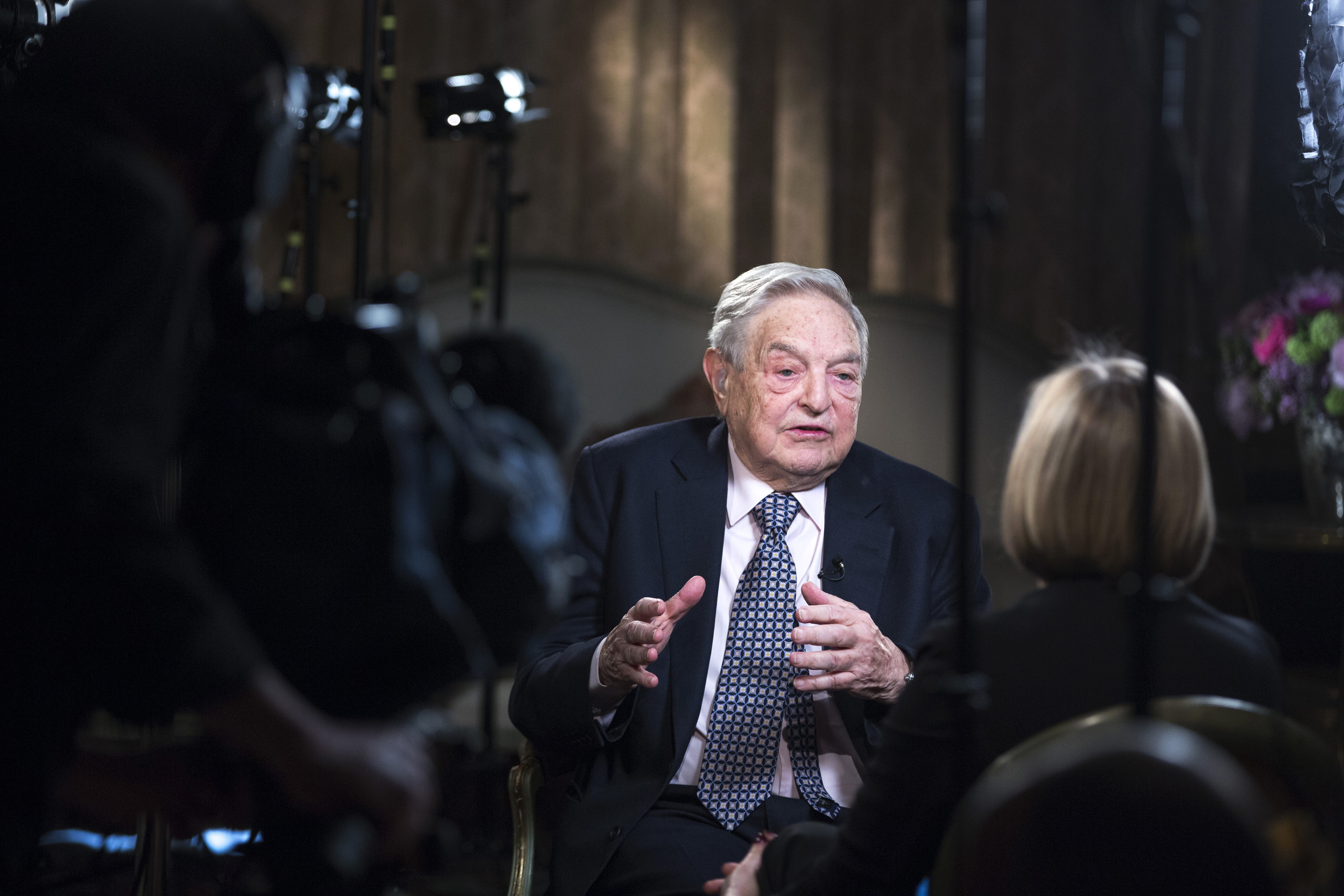 George Soros, billionaire and founder of Soros Fund Management LLC, speaks with Bloomberg Television anchor Francine Lacqua, right, during an interview recorded at his home in London, U.K., on Monday, March 24, 2015. (Jason Alden/Bloomberg via Getty Images)
Soros' investment is a reminder that, amid the oil price downturn, not all of Canada's commodity economy is in the dumps. Gold prices tend to rise in times of uncertainty, and the recent market turmoil has been no exception: They're up about 18 per cent since the start of the year.
Barrick Gold's stock price has tripled in just the past six months. It was trading at $25.14 on the TSX at mid-day Tuesday, up about 3 per cent on the day, and well above the $8 price it was fetching just last September.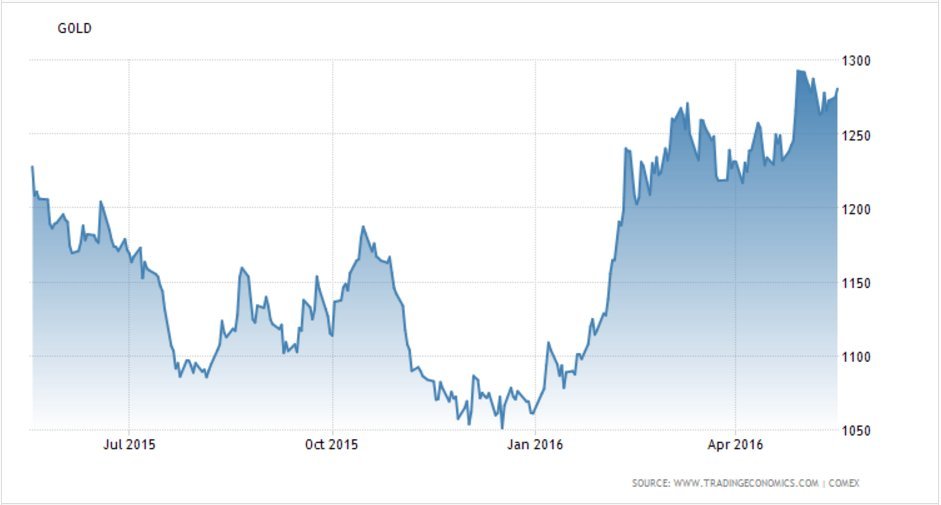 Gold prices have risen 18 per cent since the start of the year. (Chart: Trading Economics)
At the same time, Soros doubled down on his bet that stock markets are headed down, buying 2.1 million "put" options on a fund that tracks the S&P 500 stock index, MarketWatch reports. "Put" options are essentially bets that the value of an asset will decline.
Soros believes the world is in for another financial crisis like the 2008-09 meltdown, but this time with China at the epicentre. He has been saying the country has taken on too much debt and its economy now resembles the U.S. just before the financial crash.
"A hard landing is practically unavoidable," the 85-year-old head of Soros Fund Management told Bloomberg earlier this year. "I'm not expecting it, I'm observing it."