There's an undeniable appeal about living in Vancouver. It repeatedly ranks among the world's most livable cities, it's home to a climate that leaves the rest of Canada jealous. And let's face it, it's freaking gorgeous.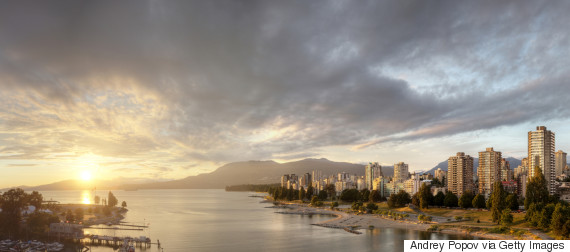 And this is what the city looks like on an off day.
But life in Vancouver isn't without its drawbacks.
For starters, it is notoriously difficult to own property in the city. Earlier this year, Vancouver's housing market ranked the third most unaffordable in the world, according to a ranking from Demographia.
But even if you've got the money, that doesn't mean you'll get much, particularly in a city where uninhabitable, fire-damaged properties go for a cool $2 million. Such was the case for Susan, who was looking to to trade up from her condo to a single-detached home.
"I had some tears through the next week of selling… wondering if I had made a mistake and wondering if I could find something that I could be happy in again," said the former Vancouverite in the video above.
For more on what made Susan settle in White Rock, click here.
More "I'm Sold Canada":
Also on HuffPost