Last year, we all bowed down to Beyoncé's sheer and oh-so-naked Givenchy Haute Couture Met Gala dress. If you can't remember the frock, which featured back cutouts and mystical hand-sewn crystals (shame on you), then here's a reminder: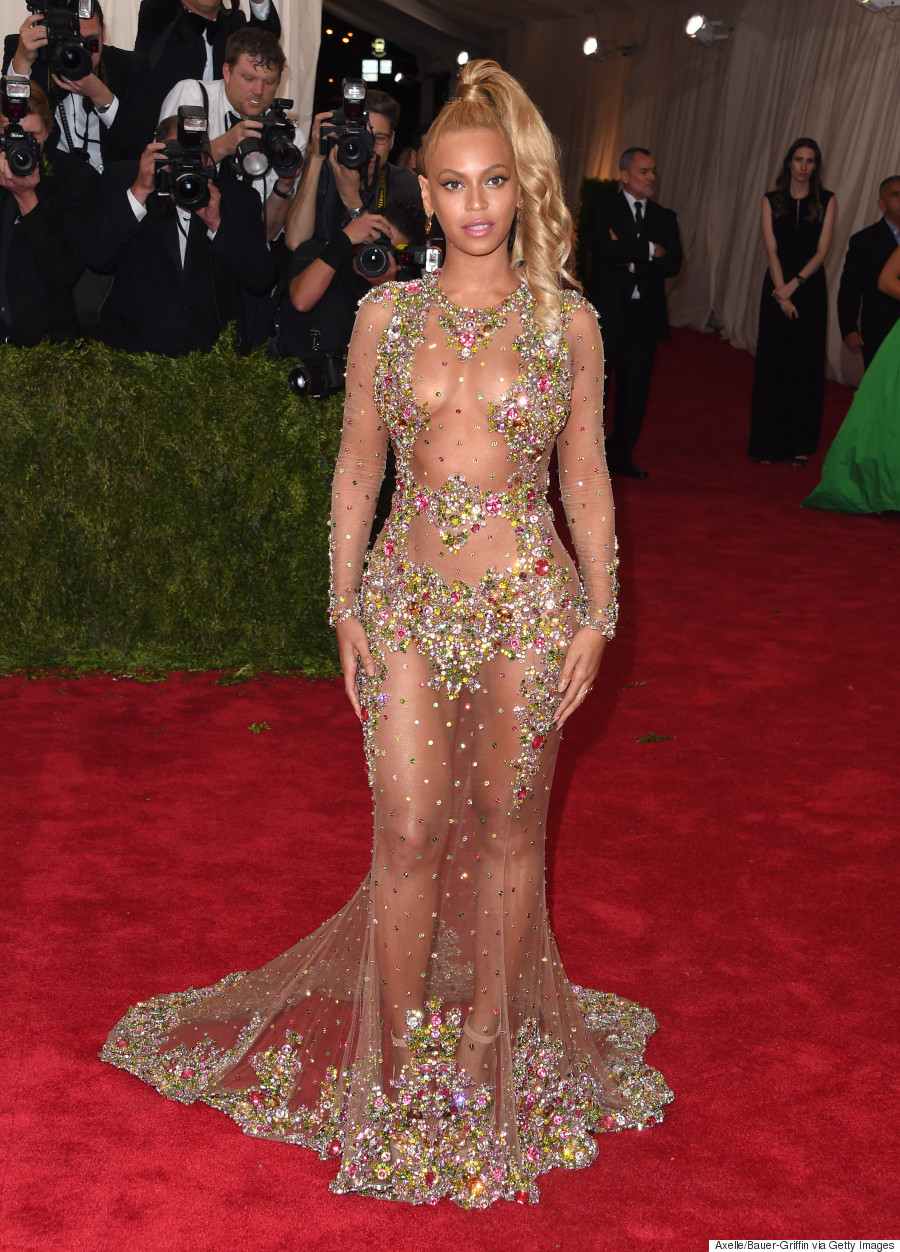 Un-Bey-lievable!
Now, here we were thinking no one could ever touch Queen Bey's look again. The dress had this immortal quality to it that no one could ever recreate.
Except for one high schooler.
India Ross, an 18-year-old from St. Louis, decided to make her prom dreams come true and recreate the "Lemonade" star's blingy Givenchy 2015 Met Gala number.
Working with designer Toi Hall of Toi Box Couture, Ross nailed everything from the perfectly-curled high blond ponytail to the sharp eyebrows along with the embellishment placement and the drop down diamond earrings.
And the best part? The teen created the look using materials from Walmart, eBay and Michaels. Who needs Riccardo Tisci, right?
"I love Beyoncé yes she's my inspiration no my dress not over a million [dollars] like hers," India, who will double major in fashion business and fashion merchandising at Columbia College Chicago this fall, wrote on her Instagram page.

According to US magazine, the prom dress was created using mesh material with over 2,000 hand-placed crystals. The total value of the dress came in at $800.
"This has been a true blessing," she said. "I never thought that taking pictures at my prom would just blow up overnight."
And yes, if you are wondering, India's prom date totally nailed the Jay Z look.
SLAY, INDIA!
Follow Huffington Post Canada Style on Pinterest, Facebook and Twitter!
Also on HuffPost