An elderly Florida man has admitted to murdering his wife, saying she was sick and couldn't afford her medication.
William Hager, 86, has been charged with first-degree murder after telling deputies he shot his 78-year-old wife, according to WPBF.
Sheriff's deputies were called to the couple's Port St. Lucie home early Monday for a verbal dispute, reads an arrest affidavit obtained by the outlet.
When they arrived, Hager spoke to them.
"I have bad news. I shot my wife at 7:30 this morning," he said.
"I want to apologize I didn't call earlier. I wanted to tell my kids what happened first."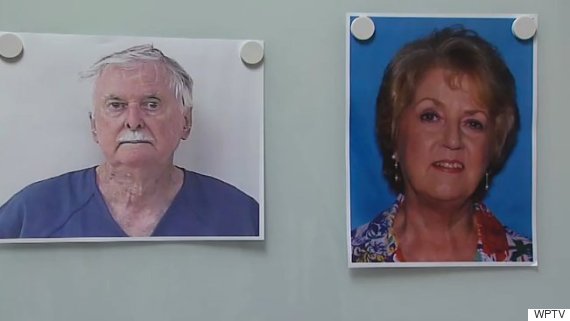 William Hager, right, was charged Monday with shooting and killing his wife Carolyn (right). (Screengrab: WPTV)
He led investigators to a bedroom where Carolyn Hager's body was lying on a bed, covered with a blanket. She had a gunshot wound to the head, the Associated Press reports.
The senior said he had been thinking about shooting his wife for several days. He told detectives she wanted to die but didn't say anything.
Representatives from the sheriff's office said Tuesday that the woman had been ill and suffering for around 15 years, according to WPTV, dealing with severe arthritis and other health problems.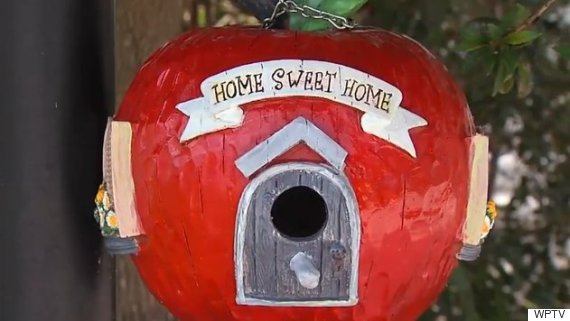 A decoration outside the couple's Port St. Lucie home.
A neighbour told the outlet she knew Carolyn Hager was in pain.
Records obtained by WPTV revealed the couple filed for bankruptcy five years ago.
You can see more on the story in the video above.
Also on HuffPost