HALIFAX — A student at Mount Saint Vincent University says a school policy prevented him from discussing his depression with peers or face eviction from his residence in Halifax.
Brody Stuart-Verner says he signed the so-called wellness agreement last October after being diagnosed with depression and experiencing suicidal thoughts.
He says the agreement stipulates that he cannot discuss personal issues, "namely the student's self-destructive thoughts'' with residence students, and will attend counselling regularly.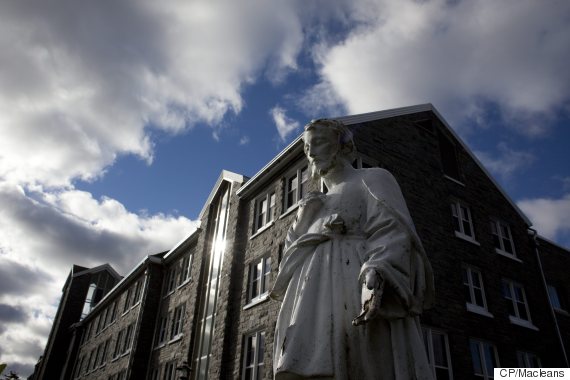 Mount Saint Vincent University said its policies are intended to support students. (Photo: CP)
The 19-year-old public relations student says he signed it because he trusted the school, even though it seemed "fishy'' to him at the time.
Paula Barry, the school's associate vice-president of student experience, says in a Facebook post Tuesday that they will consult with the students' union and health professionals as they review and modify the agreements.
She says the agreements are intended to support rather than isolate students, but Stuart-Verner maintains that they amount to a gag order.
Also On HuffPost:
Canadian Universities That Rank Among the World's Best, According to QS