After O.J. Simpson was acquitted of two murders in 1995, he whispered something in Robert Shapiro's ear.
More than two decades later, the NFL star's former defence lawyer has revealed what Simpson said after he was found not guilty in the killings of Nicole Brown Simpson and Ronald Goldman.
"'You had told me this would be the result from the beginning,'" Shapiro recalled Simpson said in an interview with Fox News' Megyn Kelly Tuesday.
"'You were right.'"
Robert Shapiro on what O.J. Simpson whispered in his ear: "'You had told me this would be the result from the beginning. You were right.'"

— Megyn Kelly (@megynkelly) May 18, 2016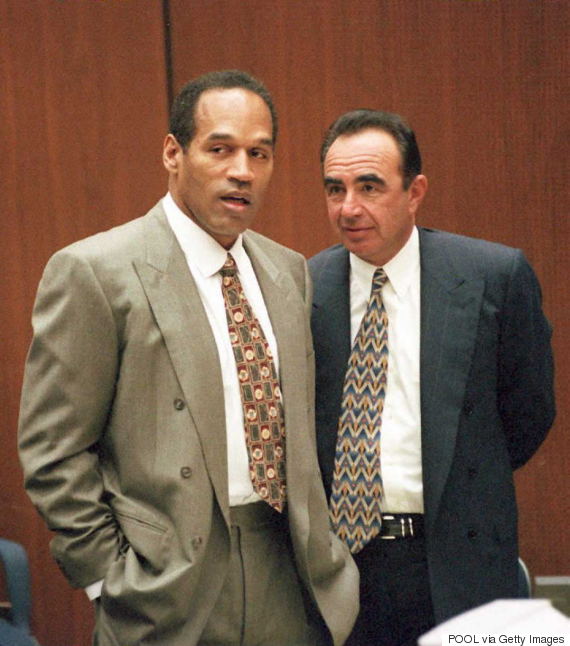 LOS ANGELES, CA - FEBRUARY 21: Double murder defendant O.J. Simpson(L) and his attorney Robert Shapiro stand as the jury enters the court during the morning proceedings in his murder trial 21 February. (POOL/AFP/Getty Images)
Shapiro hasn't spoken about the trial with a reporter for 20 years, according to the L.A. Times.
The lawyer also said during the Fox interview that he tried on the infamous black glove before O.J. did, so he knew it wouldn't fit his client, according to the Times.
"It was a little bit wide in my palm and a little bit long in my fingers," he said.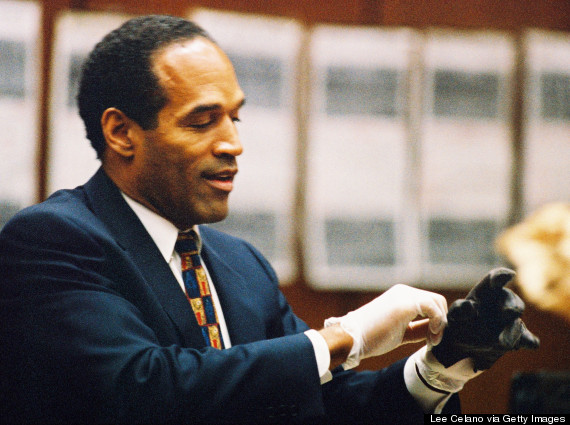 O.J. Simpson tries on a leather glove allegedly used in the murders of Nicole Brown Simpson and Ronald Goldman during testimony in Simpson's murder trial on June 15, 1995 in Los Angeles. (Photo by Lee Celano/WireImage)
"O.J. Simpson has enormous hands and I knew that the glove would not fit him. No question about it. Wouldn't even be close."
The 73-year-old told Kelly he thought that while the defence did a good job, the prosecution, led by Marcia Clark, messed up by focusing too closely on the "one knife, one killer" theory, according to ABC News.
"There is a strong possibility that more than one person was involved," he said.
The hugely public murder trial has captivated the public once again thanks to a recent FX miniseries, "The People v. O.J. Simpson," in which John Travolta plays Shapiro, as well as an upcoming ESPN documentary, "O.J.: Made in America."
Also on HuffPost