Summer is quickly approaching, and that means vibrant colours are becoming more prominent in our wardrobes. To match your summery outfits, you can also rock bold colours on your nails with this easy tie dye nail art design.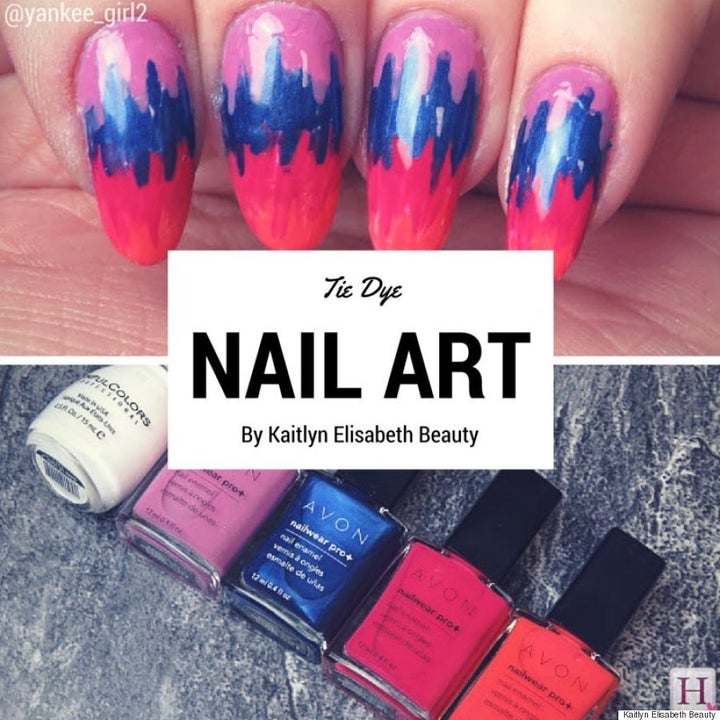 To complete this look, you will need white nail polish, four vibrant polishes and a nail art brush.
1. To begin, apply one coat of white polish and allow to dry. This will make any colour you use more vibrant, and you'll require fewer coats to reach full opacity.
2. Once the white is dry, take a nail art brush and create a thick stripe of one of the vibrant colours at the base of your nail (take up about 1/4 of your nail). No need to be neat or precise; this is just the first coat. Repeat this step with the remaining colours of your tie dye design, moving toward the tip of the nail. The colours do not have to be opaque at the end of this step.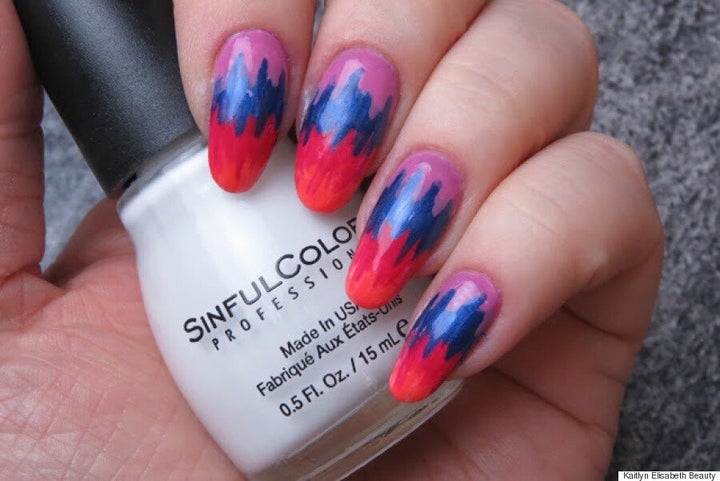 3. Now work backwards. Apply a second coat to the colour at the tip of your nail, making it opaque. Next, apply a second coat of the colour next to the tip, but also create small lines over the tip colour. This is how you achieve the tie dye effect.
4. Moving on to the third colour, apply a second coat and create lines into the previous/second colour. Extend lines of the second colour into the third colour as well. Lastly, take the final colour at the base of nails, apply a second coat and extend lines into the third colour. Extend lines of the third colour into the final/fourth colour as well.
Allow the design to dry for about five to 10 minutes, and then apply a top coat.
Polishes used: Sinful Colors Snow Me White, Avon Orchid Splash, Avon Cosmic Splash, Avon Watermelon, Avon Coral Beat