Prime Minister Justin Trudeau has apologized to the House of Commons for making inappropriate physical contact with a Conservative MP Wednesday, and for accidentally bumping into an NDP MP.
Trudeau said that members of Parliament expect more of him and that he expects more of himself.
"I apologize to my colleagues, to the House as a whole, and to you Mr. Speaker for failing to live up to a higher standard of behaviour," he said.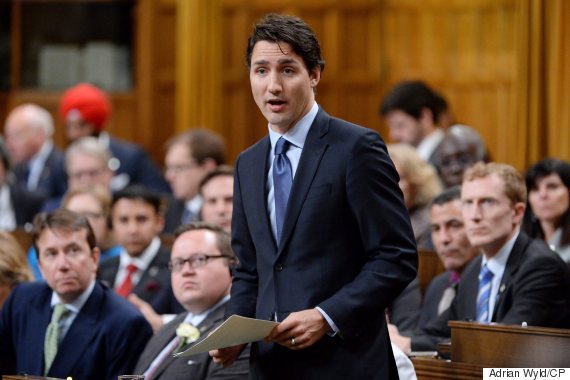 Prime Minister Justin Trudeau answers questions from opposition MPs as he addresses the House of Commons on Parliament Hill in Ottawa on Thursday, May 19, 2016. (Photo: Adrian Wyld/CP)
He also said it would be appropriate for the incident to be referred to the Procedure and House Affairs committee.
Trudeau crossed the floor Wednesday night ahead of a vote and grabbed Conservative whip Gord Brown by the arm to lead him through a group of NDP MPs that the prime minister believed were holding up the vote. In the process, he collided with New Democrat Ruth Ellen Brosseau, who left the chamber and missed the vote.
The collision sparked a heated exchange with NDP Leader Thomas Mulcair, who shouted that Trudeau "elbowed a woman" and called the prime minister "pathetic."
'It should not have happened'
Trudeau apologized to Brosseau Wednesday night, and did so again in the House Thursday.
"In my haste, I did not pay attention to my surroundings and as a result, I made physical contact with the member for Berthier—Maskinongé, something I regret profoundly, for which I apologize unreservedly, and which should absolutely not have happened."
Trudeau said crossing the floor was not "appropriate" and was inexcusable. He apologized to Brown, as well.
"It was not my role and it should not have happened," he said.
Trudeau later stated that "no escalation" in the House justified his conduct.
"I made a mistake," he said. "I regret it. I am looking to make amends."
Ambrose says behaviour was 'unbecoming' of PM
Before Trudeau's mea culpa, interim Conservative Leader Rona Ambrose told the House that the prime minister's conduct the night before was a "violation" of the respect between colleagues.
"His behaviour was unbecoming of a leader who has the privilege, and let's never forget it's a privilege, bestowed on him by the people of Canada to sit as prime minister in this place," she said.
"I've seen nothing, nothing like we saw last night."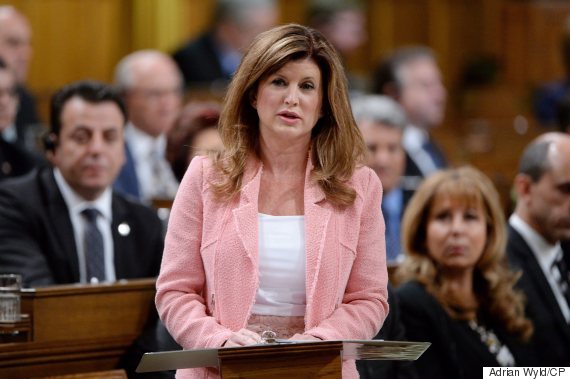 Interim Conservative Leader Rona Ambrose addresses Prime Minister Justin Trudeau's apology in the House of Commons on Parliament Hill in Ottawa on Thursday, May 19, 2016. (Photo: Adrian Wyld/CP)
As she did in a release the night before, Ambrose blasted how the government has also limited debate on legislation and sought to change how opposition parties hold Liberals to account.
She reminded the House that the vote Wednesday was about how long MPs would be "allowed to speak" on the physician-assisted suicide bill. That vote, she said, wasn't moving fast enough for Trudeau, whom she also accused of uttering something "so out of line" she wouldn't repeat it.
"Everything he did from the moment he left his seat was unnecessary and it was unsettling," she said, comparing it to a boss who swears at an employee and gets physical when a meeting doesn't start on time.
ALSO ON HUFFPOST:
How Much Are Federal Politicians Making? (2016)