OTTAWA — Prime Minister Justin Trudeau has apologized, but an all-party committee will investigate accusations that he "manhandled'' the Conservative whip Wednesday and elbowed a female New Democrat MP in the House of Commons.
Footage from the Commons television feed showed Trudeau wading into a clutch of MPs, mostly New Democrats, and pulling Opposition whip Gordon Brown through the crowd in an effort to get a key vote started.
Quebec MP Ruth Ellen Brosseau appears to be in discomfort as Trudeau pushes past her, forcing her against an adjacent desk.
The incident led to mayhem on the Commons floor, with Trudeau at one point in a face-to-face encounter with NDP Leader Tom Mulcair.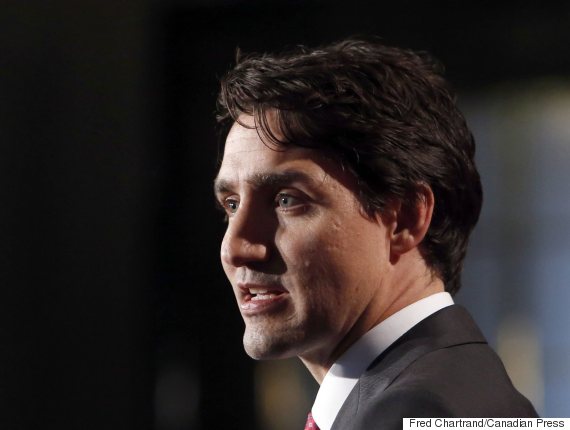 Prime Minister Justin Trudeau delivers remarks at the Komagata Maru Apology reception on Wednesday in Ottawa. A New Democrat MP says Prime Minister Justin Trudeau 'manhandled' another member on the floor of the House of Commons just prior to a key vote. (Photo: Fred Chartrand/Canadian Press)
MPs shouted and pounded their desks over Trudeau's actions, which came amid the superheated atmosphere of the doctor-assisted death debate.
Brosseau said she was shocked by the encounter.
"I was standing in the centre talking to some colleagues,'' Brosseau told the House after calm was restored. "I was elbowed in the chest by the prime minister and then I had to leave.
"It was very overwhelming and so I left the chamber to go and sit in the lobby. I missed the vote because of this.''
Trudeau issued an abject apology, saying he was just trying to help the opposition whip get to his seat and never intended to hurt anyone.
"It was very overwhelming and so I left the chamber to go and sit in the lobby. I missed the vote because of this.''
"I took it upon myself to go and assist him forward, which was I now see unadvisable as a course of action,'' said Trudeau, who called his actions "unacceptable.''
"I apologize for that unreservedly and I look for opportunities to make amends.''
A number of MPs rose to complain to the Speaker about Trudeau's actions, with an angry New Democrat Peter Julian saying he'd never seen anything like it in his 12 years as a member of Parliament.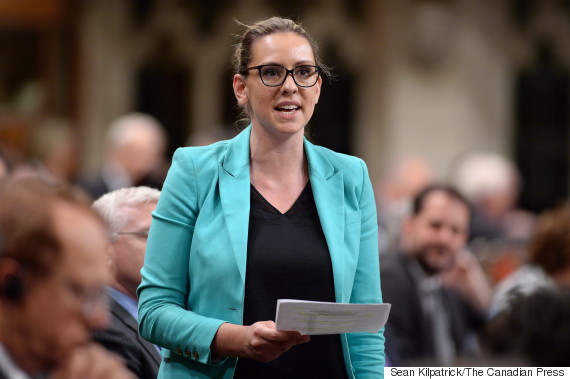 NDP MP Ruth Ellen Brosseau asks a question during Question Period in the House of Commons in Ottawa on May 28, 2015. (Photo: Sean Kilpatrick/Canadian Press)
Speaker Geoff Regan concluded there was a prima facie case that Brosseau's privileges as an MP had been breached, which means the encounter will be examined by an all-party committee.
Tempers ran high in the Commons all week as the government pushed through a motion to limit debate on its controversial assisted-dying legislation, Bill C-14. It was that motion the members were gathered to vote on before the confrontation took place.
Speaker could barely be heard
Regan could barely make himself heard as he tried to read the text of the motion. It was defeated by a margin of 172-137, although Brosseau wasn't able to register her vote.
Trudeau's apology was followed by a lengthy parade of indignant MPs getting up to express their outrage to the Speaker, describing a scene unlike anything they'd ever seen before in all their years as politicians.
The prime minister issued another apology to a reception related to Parliament saying sorry for the Komagata Maru incident off the B.C. coast in 1914.
"I'm going to apologize again for an incident in the House this evening that might take away a little bit in the news tomorrow, and for some people, the extraordinary celebration that today is, and the important momentous occasion that this day represents, not just in the story of Sikh and southeast Asian Canadians, but in the story of this country,'' Trudeau said.
"For that, I truly regret.''
Also on HuffPost