Canadians could find themselves chilling at the family cottage instead of basking in the bright lights of Las Vegas this summer, all thanks to the weak loonie.
A new survery from Tangerine said as many as 81 per cent of Canadians plan to spend the Victoria Day long weekend at home, and two-thirds blamed the loonie.
Over half of respondents plan on travelling within Canada instead, but as many as a quarter said they won't be going anywhere at all, the Canadian bank said.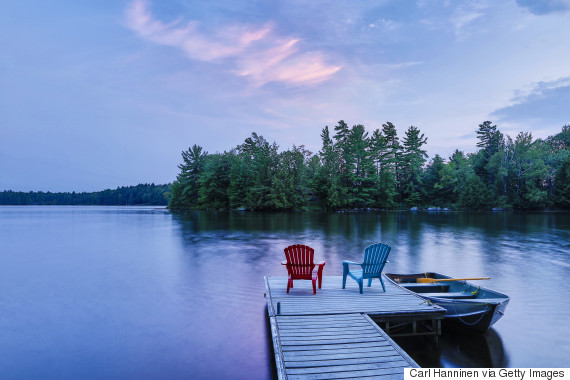 Twilight on Long Lake in Ontario's Muskoka cottage country. (Photo: Carl Hanninen/Getty Images)
Tangerine spoke with 1,515 randomly selected Canadian adults from April 20 to 21.
It found that only nine per cent of respondents plan on travelling to the United States this summer, while only eight per cent will travel elsewhere.
For their part, Americans are certainly making an effort to lure their neighbours south.
Fashion Outlets of Niagara Falls in New York, for example, is offering gift cards of up to $100 to Canadians who spend $200 in a single day from May 20 to 30.
Bellis Fair, a mall in Bellingham, Wash. about 100 kilometres from Vancouver, is taking the loonie at par during Canadian long weekends — including this one.
That deal is also expected to be in effect around Canada Day, Labour Day, Thanksgiving, and Remembrance Day.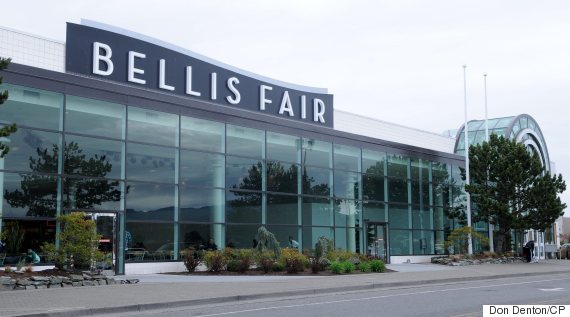 The main entrance to the Bellis Fair shopping centre mall in Bellingham, Wash. (Photo: Don Denton/CP)
The Canadian dollar was worth about US$0.76 on Friday, its lowest value in six weeks, according to The Financial Post.
That's higher than it was in January ($0.68), but still lower than this time last year.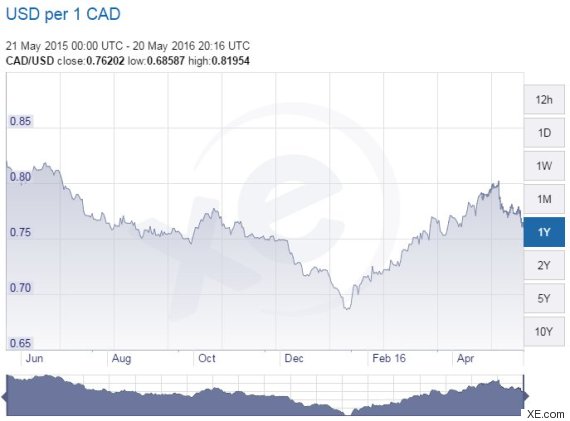 (Photo: XE.com)
And there's even more bad currency news on the horizon.
The Financial Post reported that June is a traditionally poor month for the loonie, and this one is likely to be even worse.
Also on HuffPost:
Best Places To Camp In Canada