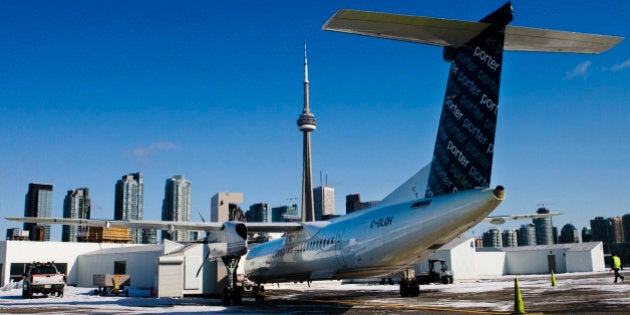 Traffic jams in the Toronto region can be epic, but are they bad enough to convince people to fly to work?
Officials in Niagara Region hope so. They're working to sell Porter Airlines on the idea of running a commuter flight from Niagara District Airport to Toronto's downtown Billy Bishop Airport, the Financial Post reports.
Regional Council Chair Alan Caslin said he recently met with Porter CEO Bob Deluce to pitch him on the idea of using Niagara's airport as a service centre and a place to keep airplanes overnight.
"The twist is that if you did in fact use Niagara District Airport as an overnight parking lot, the first flight in the morning could be a commuter flight to Toronto Island," the Post quoted him saying.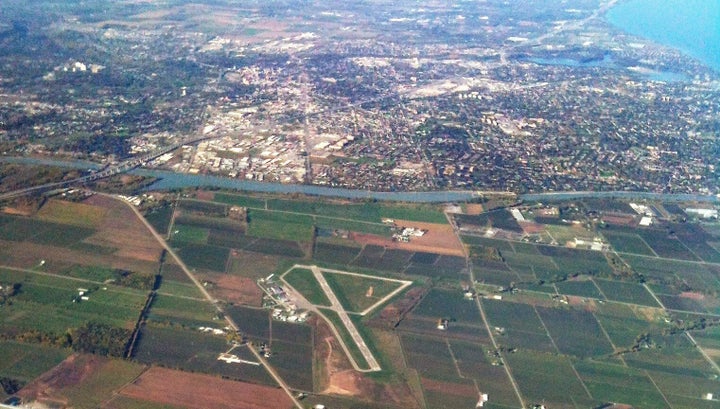 It's a 115-km drive around Lake Ontario from Niagara's airport to Toronto's downtown airport. The commute can sometimes take more than 90 minutes in heavy traffic. Caslin says a flight between the two airports would take eight minutes.
A spokesperson for Porter was noncommittal on the idea, telling the newspaper that the airline is "generally open" to proposals for new flights, but said there are no current plans to introduce new routes.
Flying to work would be an environmentally unfriendly way to commute, as airplanes emit more carbon pollution than other forms of public transportation.
Research shows that smaller, short-haul jets emit 30 to 40 times as much carbon per kilometre travelled as a typical urban diesel bus, despite having only a slightly larger passenger capacity.
Niagara airport officials are trying to gauge how much interest there would be in a commuter flight to Toronto. The airport's website landing page opens on a survey asking travellers how interested they are in taking such a flight, and how much they'd be willing to pay for it.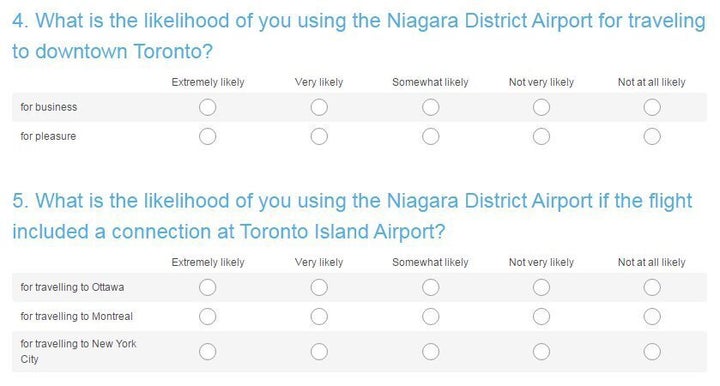 Niagara's airport currently serves only "general aviation," meaning it mainly serves private jets and other non-scheduled flights.
The Niagara Advance reported earlier this year that officials are interested in bringing commercial flights to the airport, but this would likely mean having to build a new passenger terminal.
Correction:An earlier version of this article identified the city in the aerial photo as Niagara-on-the-Lake. It is, in fact, St. Catharines. HuffPost Canada regrets the error.

The Worst Traffic Congestion In North America