An editorial denouncing Wednesday's incident in the House of Commons appears to have mistakenly referenced "facts" from a fake news site.
The Hamilton Spectator piece criticized Prime Minister Justin Trudeau for striding across the floor of the House of Commons to grab the Conservative party whip and elbowing NDP MP Ruth Ellen Brosseau in the process.
A few paragraphs in, the Spec mentions New Democrats showing up on Parliament Hill the next day in wheelchairs and neck braces.
"Thursday morning the NDP showed up for Parliament in fake bandages and in wheelchairs. They are hardly above reproach here, though none of their transparent comic book tactics are as bad as Trudeau's lapse in judgement and good sense."
But no such thing actually happened.
Satirical news website The Beaverton published a fake news story on Thursday entitled "Entire NDP caucus arrive in neck braces, wheelchairs to House of Commons after Trudeau's assault."
"Kudos to the Hamilton Spectator Editorial Board for using our story yesterday," the site wrote. "They'll never let facts get in the way of their courageous opinions!"
The Spec has since removed the erroneous sentence from the editorial, but no correction was issued online.
The Beaverton's site disclaimer says it is a parody publication, and all its articles are fictitious.
"When public figures are mentioned by name, the corresponding story details are invented."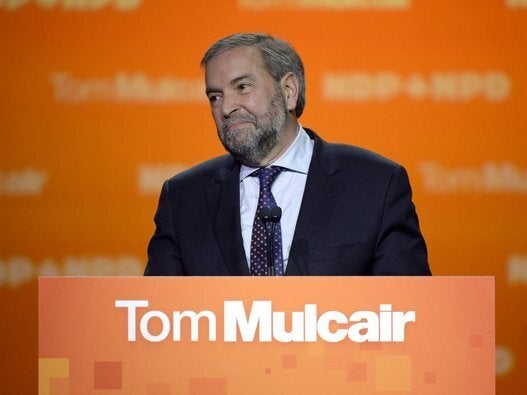 Key NDP MPs Defeated In 2015 Election