The International Olympic Committee will be breaking a record at the Rio Olympics — the Olympic Village will play host to 450,000 condoms this year.
IOC officials told Brazilian paper, Folha de S.Paulo, they are providing 350,000 male condoms, 100,000 female condoms (distributed for the first time in Olympic history) and 175,000 packets of personal lubricant for athletes and staff to use.
This year the Olympic Village will be home to some 10,500 athletes, which puts about 42 condoms in each athlete's pocket.
Tales of the sexcapades in previous Olympic villages have been well documented. From Tinder-gate in Sochi two years ago to when the Olympic Village ran out of condoms in Sydney.
So condom dispensing, and at large numbers at that, is not uncommon during the Olympics. The practice started at the 1992 Barcelona games to encourage safe sex and has been a mainstay at every games since.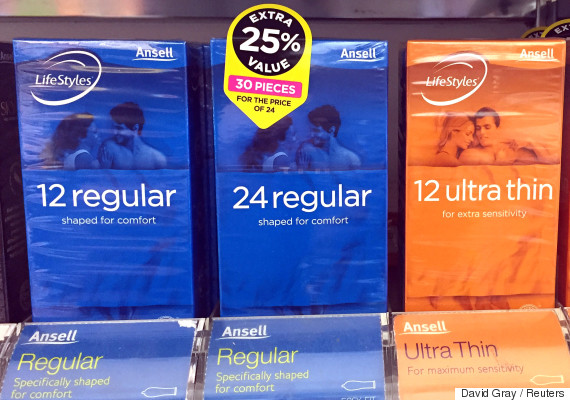 The Australians are bringing their own anti-viral condoms to the games.
This year, however, the total number of condoms puts it at three times what was distributed during the London games.
Brazil's Folha de S.Paulo reported that the increase isn't due to the Zika virus.
Zika, which is generally spread by mosquitoes, is especially dangerous for pregnant women. According to the Associated Press, "the virus is linked to microcephaly, a condition in which babies are born with undersized brains and skulls."
Brazil is classified at level 2 alert by the Centre for Disease Control. Both the CDC and the World Health Organization confirmed that the virus can be transmitted during sex which has prompted some to take further precautions.
The Australian delegation, for example, is not taking any chances and are arming themselves with anti-viral condoms in addition to the IOC set.
Condom vending machines will also be around in the village should they run out.
The games run August 5 to August 21, 2016.
Also on HuffPost
Strange Olympics Uniforms