It's been more than "seven hours and 13 days" since multi-hyphenate musician Prince passed away in April, but Madonna and Stevie Wonder's tribute to the late artist at the Billboard Music Awards on Sunday proves his legacy will continue on.
The highly-anticipated homage took place on a purple stage — the artist's signature colour — and started with Madonna, seated atop a violet throne singing "Nothing Compares 2 U," the Prince song popularized by Sinead O'Connor's cover.
The pair also collaborated on the 1989 single, "Love Song."
Once Madonna wrapped the last bars of "Nothing Compares 2 U," she was greeted on-stage by Stevie Wonder, and the two sang the film's title song together.
During their rendition of "Purple Rain," the show repeatedly cut away to Rihanna, who was seen singing, swaying and snapping during the tribute.
The two-song medley brought the awards show audience to their feet for the duration of the production.
"Thank you, thank you so much, ladies and gentlemen," said Madonna, to the crowd after the performance. "And most of all, thank you, Prince Rogers Nelson, for all that you have given us. Thank you. Good night."
The Billboard Music Awards wrapped shortly thereafter, and it's fair to call this touching moment one of the night's most memorable highlights.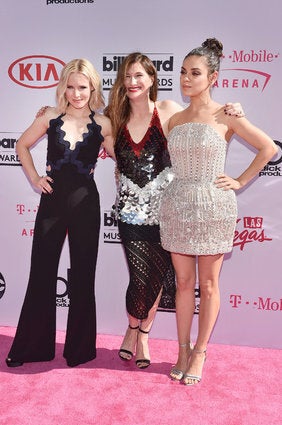 Billboard Music Awards 2016 Red Carpet Photos