Sophie Grégoire Trudeau is shining the international spotlight on Canadian designers once again — this time, during a visit to Japan.
Accompanying her husband Prime Minister Justin Trudeau on Monday, the mother of three repped two Quebecois designers for her arrival in Tokyo.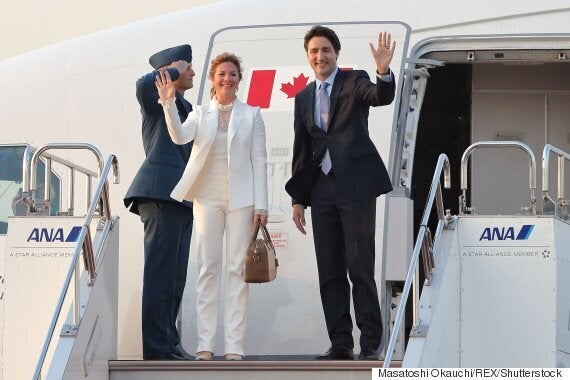 Sophie Gregoire Trudeau and her husband, Prime Minister Justin Trudeau, arrive at Haneda Airport in Tokyo on May 23, 2016. (Photo: Masatoshi Okauchi/REX/Shutterstock)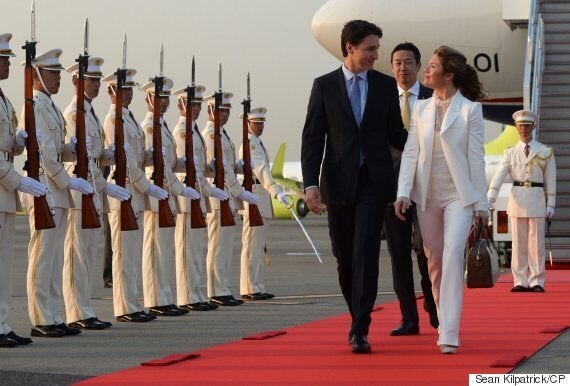 The Trudeaus arrive in Tokyo on May 23, 2016.
Stylist and friend, Jessica Mulroney, shared a photo of Grégoire Trudeau stepping off the plane at Haneda Airport on Instagram.
Gregoire Trudeau often reps Canadian designers for public appearances, notably for her husband's swearing-in ceremony last fall, as well as during a visit to Washington, D.C. earlier this year.
On Tuesday, he'll meet with the emperor and empress of Japan, as well as Prime Minister Shinzo Abe. Trudeau is also scheduled to meet with leaders in the automotive sector.
With files from The Canadian Press