A hater of all that is fun and joyous keeps calling Alabama police to report kids playing soccer in a parking lot and one cop has had enough.
Officer Jordan Burke posted a video to his Facebook page showing Birmingham police responding to the call — while playing with the children.
"Please stop calling the police telling us to tell children to stop playing outside. This will be the result every time," wrote Burke.
"Apparently the person that keeps calling thinks that lot is not for playing, even though one of the people who works there said they didn't mind the kids playing out there," he said.
The kids live in an area with limited options, according to Burke, and there isn't a playground nearby.
"There are a lot of burned-out buildings, and I'd rather them be playing soccer in a parking lot than playing in a burned-out building," he told Al.com
"Ethically, I can't tell children to stop playing."
Officers have got along well with the children. Burke said they're trying to visit them on a daily basis, and are working on getting some nets and toys.
Now it's up to officers to step up their game.
"The soccer game that followed, was intense," Burke wrote in the video's caption. "Unfortunately, my team lost."
Watch the video above for more.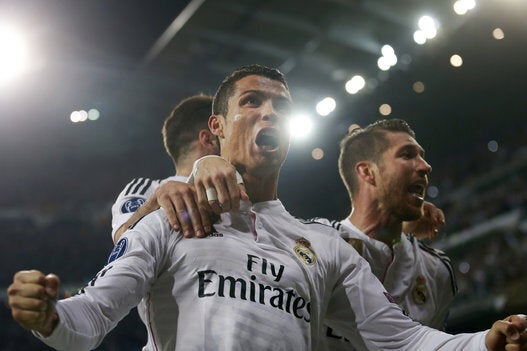 10 Most Valuable Soccer Teams In The World